MOTD – Winter Berry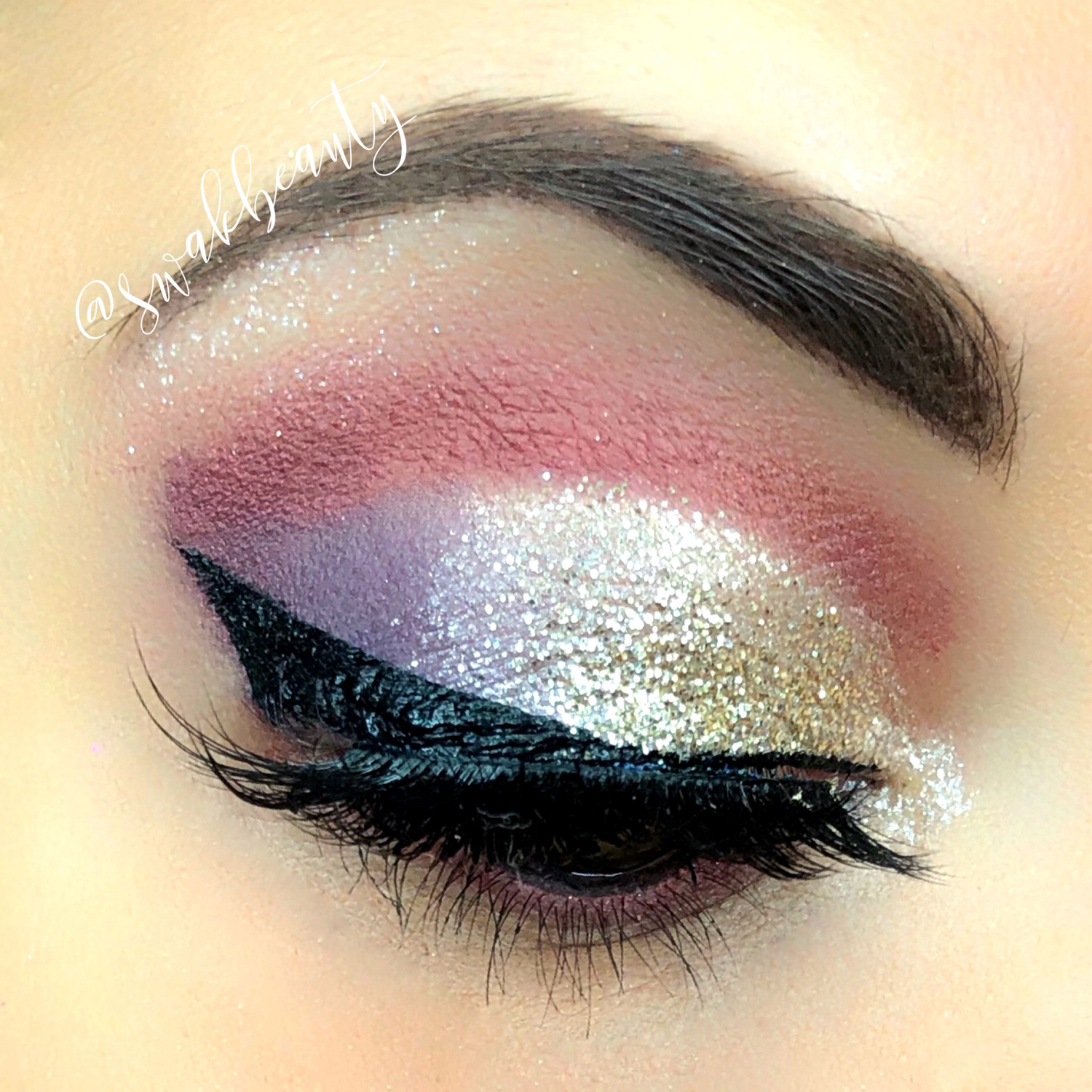 Sometimes you want to get into the festive spirit, but you aren't quite feeling those red-and-green vibes. For those days, this look is a PERFECT go-to!
I love how this look incorporates tones of berry, pink and gold – not your typical holiday trio, but it feels so absolutely festive! I'm also absolutely smitten that the shadow combo I came up with using loose glitter is basically a dupe for the new Sandstone Pearl Glitter ShadowSense that was just released today (as a part of the new ShadowSense Glitters Collection) – I mean… how did they know?!
This lip look is also LIFE! B. Ruby has always been one of my favorite LipSense colors – for all seasons. After doing this eye, I couldn't think of a better color than B. Ruby topped with Gold Glitter Gloss to complete this perfectly fun look!
Here's everything you need for this look!
💋 Silk Pore & Wrinkle Minimizer
💋 Medium CCTM & Medium Concealer, Mixed
💋 Moca Java ShadowSense as contour
💋 Bronze & Cherry BlushSense
💋 Medium Concealer on Blemishes
💋 Candlelight ShadowSense as eye base & concealer
💋 Deep Plum, Bandana Shimmer, Sandstone Pearl Shimmer & Glacier Glitter ShadowSense on eyes
💋 Deep Plum & Bandana Shimmer ShadowSense mixed on waterline smudge
💋 Black EyeSense Pencil as tight waterline
💋 Black EyeSense as eyeliner
💋 Rustic Brown ShadowSense on brows
💋 Black LashSense VolumeIntense Mascara
💋 B. Ruby LipSense
💋 Gold Glitter Gloss
💋 Kiss Beauty Products Lash Couture Faux Minx Lashes in Gala