MOTD – Candy Doll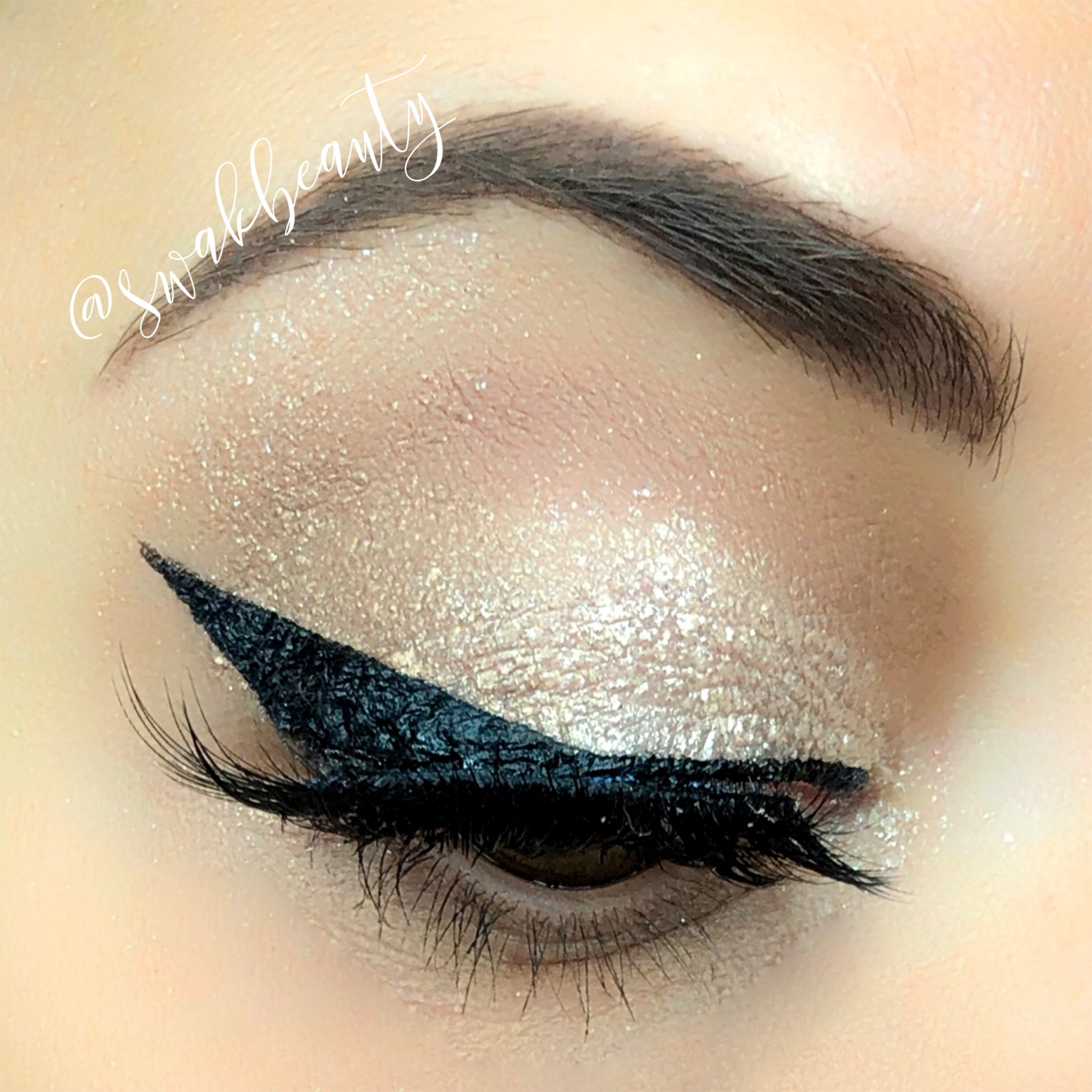 I've been SO excited to get my hands on the new ShadowSense Glitters, and when they arrived in today, they did NOT disappoint!! I couldn't slap them on my eyes fast enough, to be honest.
These gorgeous colors can be blended out for a sheer glittery finish, or they can be packed on for an in-your-face glitter moment. Either option is highly recommended, however I went with the latter today.
I also absolutely love this deep red I found by mixing Candy-Cane and Glam Doll, and I LOVE what a touch of Glacier Glitter ShadowSense did to the finish! I topped the look with Glossy Gloss, because it was so magical all on its own!
Here's everything you need for this look!
💋 Silk Pore & Wrinkle Minimizer
💋 Medium CCTM & Medium Concealer, Mixed
💋 Moca Java ShadowSense as contour
💋 Bronze & Cherry BlushSense
💋 Light Concealer on Blemishes
💋 Candlelight ShadowSense as eye base & concealer
💋 Moca Java Glitter, Sandstone Pearl Glitter, Moca Java & Glacier Glitter ShadowSense on eyes
💋 Moca Java ShadowSense on waterline
💋 Black EyeSense as eyeliner
💋 Rustic Brown ShadowSense on brows
💋 Black LashSense VolumeIntense Mascara
💋 Candy-Cane & Glam Doll LipSense, mixed 1:1 with a touch of Glacier Glitter ShadowSense in center highlight
💋 Glossy Gloss
💋 Kiss Beauty Products Lash Couture Faux Minx Lashes in Gala