MOTD – Be Mine All Day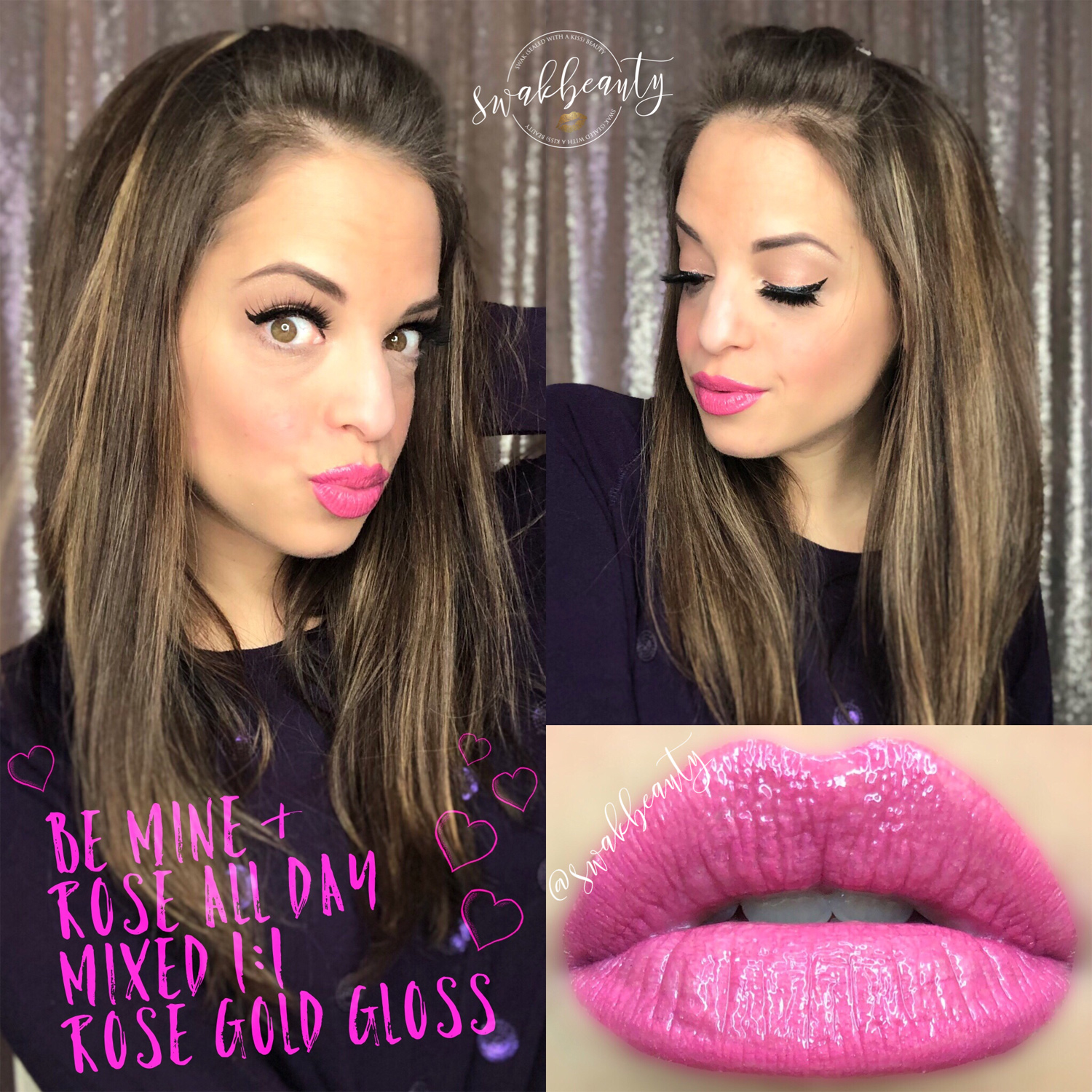 I'm officially in PINK mode! With Valentine's Day just around the corner, I'm feeling all the early Spring hues – including today's fun and bright pink mix! Be Mine was released last year, and it's been one of my FAVORITE pinks ever since. It's a bold and extremely flattering pink, and I absolutely LOVE how it mixes with Rosé All Day. Rose Gold Gloss perfectly compliments this duo, enhancing the golden shimmer finish and minimizing the overall brightness for a slightly more muted look.
For the eyes, I wanted to pair a similar sense of Rose Gold sparkle – so I used Rose Gold Glitter ShadowSense as my main lid color, transitioning with Moca Java towards my brow, and the newly-released Sandstone Pearl Glitter as my highlight on my brow and inner corner. Paired with my signature liquid Black EyeSense cat eye, LashSense VolumeIntense Mascara, and my go-to lashes for added drama, this is one FUN look.
Oh, and the BEST part about this look? I have ALL of these products in stock and ready to ship to you, just in time for the most romantic night of the year! Just comment below or message me to order!
Here's everything you need for this look!
💋 Silk Pore & Wrinkle Minimizer
💋 Medium CCTM & Dewy MakeSense Foundation, Mixed
💋 Moca Java ShadowSense as contour
💋 Bronze & Pink Berry BlushSense
💋 Medium Concealer on Blemishes
💋 Candlelight ShadowSense as eye base & concealer
💋 Rose Gold Glitter, Moca Java & Sandstone Pearl Glitter ShadowSense on eyes
💋 Rustic Brown ShadowSense on brows
💋 Black EyeSense as eyeliner
💋 Black LashSense VolumeIntense Mascara
💋 Be Mine & Rosé All Day LipSense, mixed 1:1
💋 Rose Gold Gloss
💋 Kiss Beauty Products Lash Couture Faux Minx Lashes in Gala