MOTD – LADY GAGA X MET GALA 19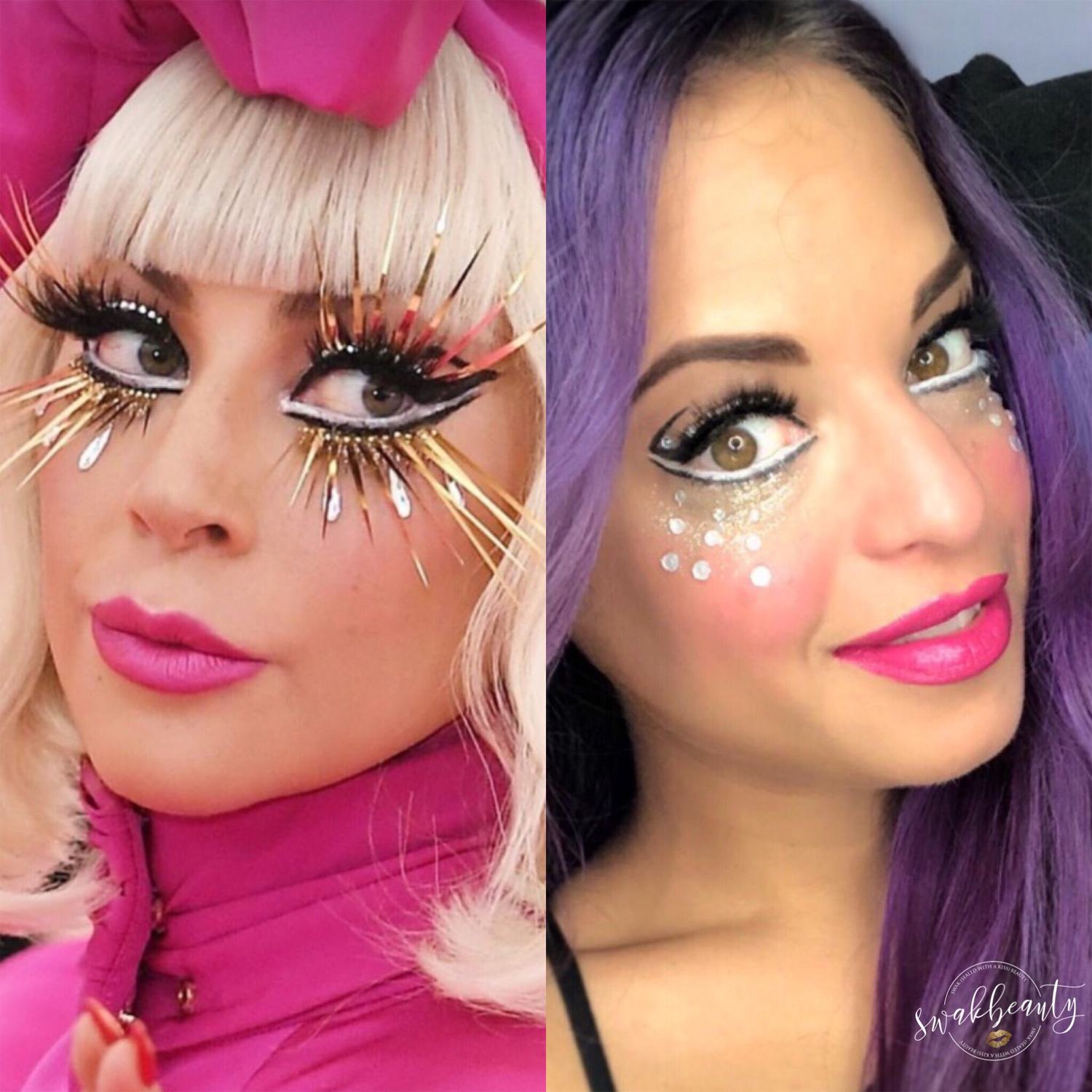 Yup. I did it. I took on the ICONIC Lady Gaga at this years Met Gala, with makeup by Sarah Tanno. Her "Camp"-themed, FOUR costume look, was pure PERFECTION. Her makeup was bold yet classically reminiscent of Barbie. The moment I saw it I KNEW I wanted to give it a try.
I was intimated, but overall I'm happy with how it came out!! I (obviously) didn't attempt her long gold lashes, but I didn't have the correct supplies and didn't want to half-ass it! Instead I went with a waterfall of golden glitter to mimic the effect (her actual look does seem to have some glitter under the eyes as well!). I also used circular rhinestones rather than her teardrop shaped ones – but I think it gives a similar effect!
What do you guys think of this look?! I'm kinda nervous about it! 😬
Here's everything I used for this look!
💋 Silk Pore & Wrinkle Minimizer
💋 Medium CCTM & Tan MakeSense, mixed
💋 Deep CCTM as contour
💋 Pink Berry BlushSense
💋 White/Medium Concealers on Blemishes
💋 White/Medium Concealers under eyes
💋 Candlelight as eyeshadow base & under eyes
💋 Pink Opal Shimmer & Moca Java ShadowSense on eyelids
💋 Snow ShadowSense as lower liner/wing
💋 Starry Sky EyeSense as upper and lower Liner/wing
💋 Rustic Brown ShadowSense on brows
💋 Black LashSense VolumeIntense Mascara
💋 Kiss For a Cause & Razzberry LipSense, mixed 1:1
💋 Pink Sand Gloss
💋 Kiss Lash Couture Triple Push-Up Lashes in Corset
💋 Loose Glitter & Rhinestones