MOTD – Orange Bubblegum Soda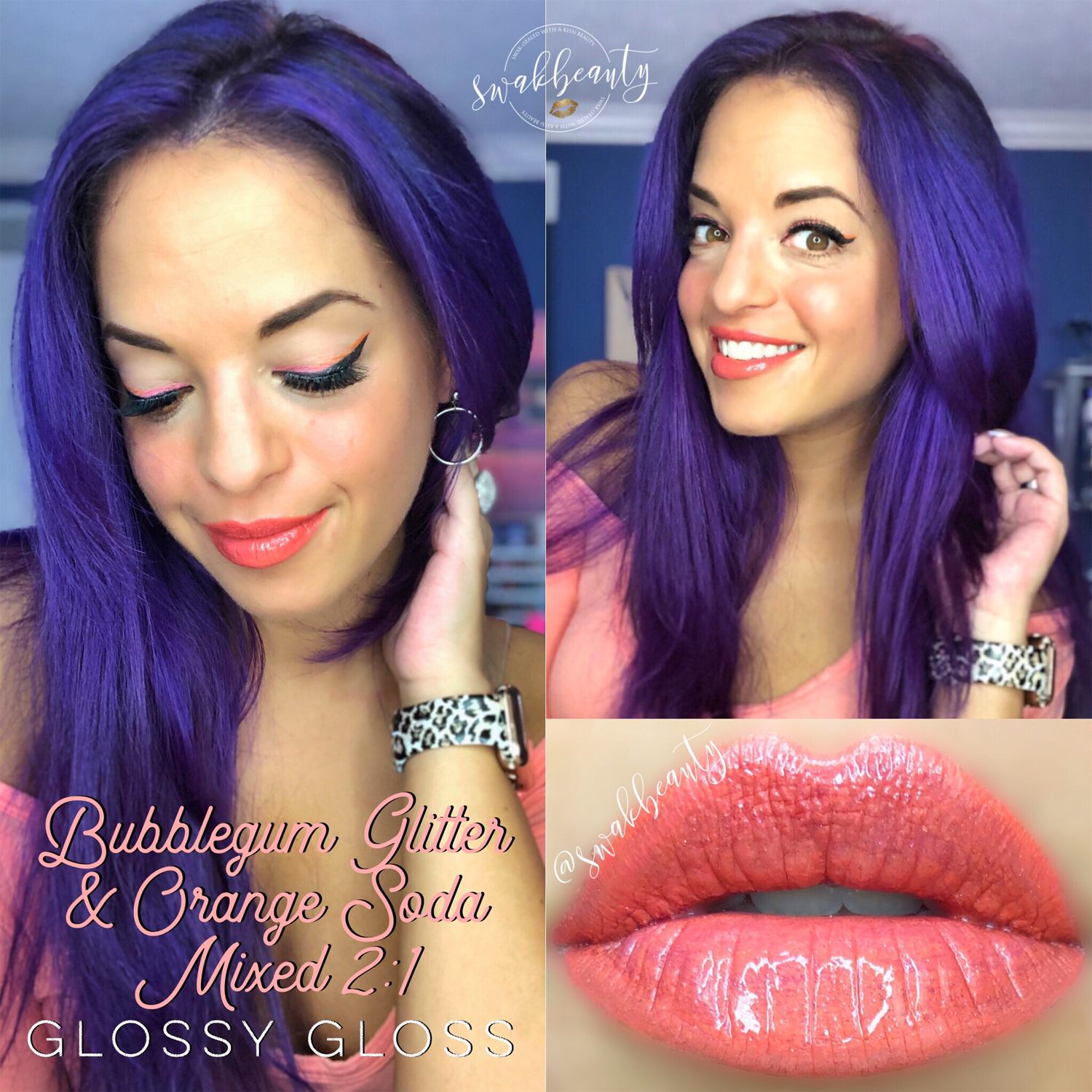 FINALLY! I've been dying to mix Bubblegum Glitter with Orange Soda since they arrived into stock last week! The 4th of July festivities were a huge distraction (in a GOOD way) but it meant putting off this combo – until now! WOW – it did NOT disappoint!
This combo absolutely reminds me of a matte version of Coral-Lina!
I'm also obsessed with this matchy-matchy eye combo that I created to go with this lip mix! I first applied my standard wing with Starry Sky EyeSense, and then I used a precise brush to apply (carefully) Bubblegum Glitter and Orange Soda to my upper liner line. I just LOVE a good double wing, and this look is so perfect for summer!
PS – On a side note, I'm fighting a head cold today – hence my tired eyes! I'm fighting through it, but I think I basically overdid it this weekend and now I have a cold. It's not the end of the world – just a cold. But it's annoying. I persisted and did this look anyway – because it needed to be out of my head!
Here's everything I used for this look!
💋 Silk Pore & Wrinkle Minimizer
💋 Medium CCTM, Tan MakeSense, Pearlizer & Medium Concealer, mixed, as foundation
💋 Deep CCTM as contour
💋 Bronze & Terra Cotta BlushSense
💋 White/Medium Concealers on Blemishes
💋 White/Medium Concealers under eyes
💋 Candlelight as eyeshadow base & under eyes
💋 Orange Soda & Bubblegum Glitter LipSense as upper eyeliner
💋 Starry Sky EyeSense as eyeliner
💋 Lava Shimmer ShadowSense on waterline
💋 Rustic Brown ShadowSense on brows
💋 Black LashSense VolumeIntense Mascara (Regular & Waterproof formulas layered)
💋 Bubblegum Glitter & Orange Soda LipSense, mixed 2:1
💋 Glossy Gloss
💋 Ardell Demi Wispies Lashes