MOTD – Summer Mirage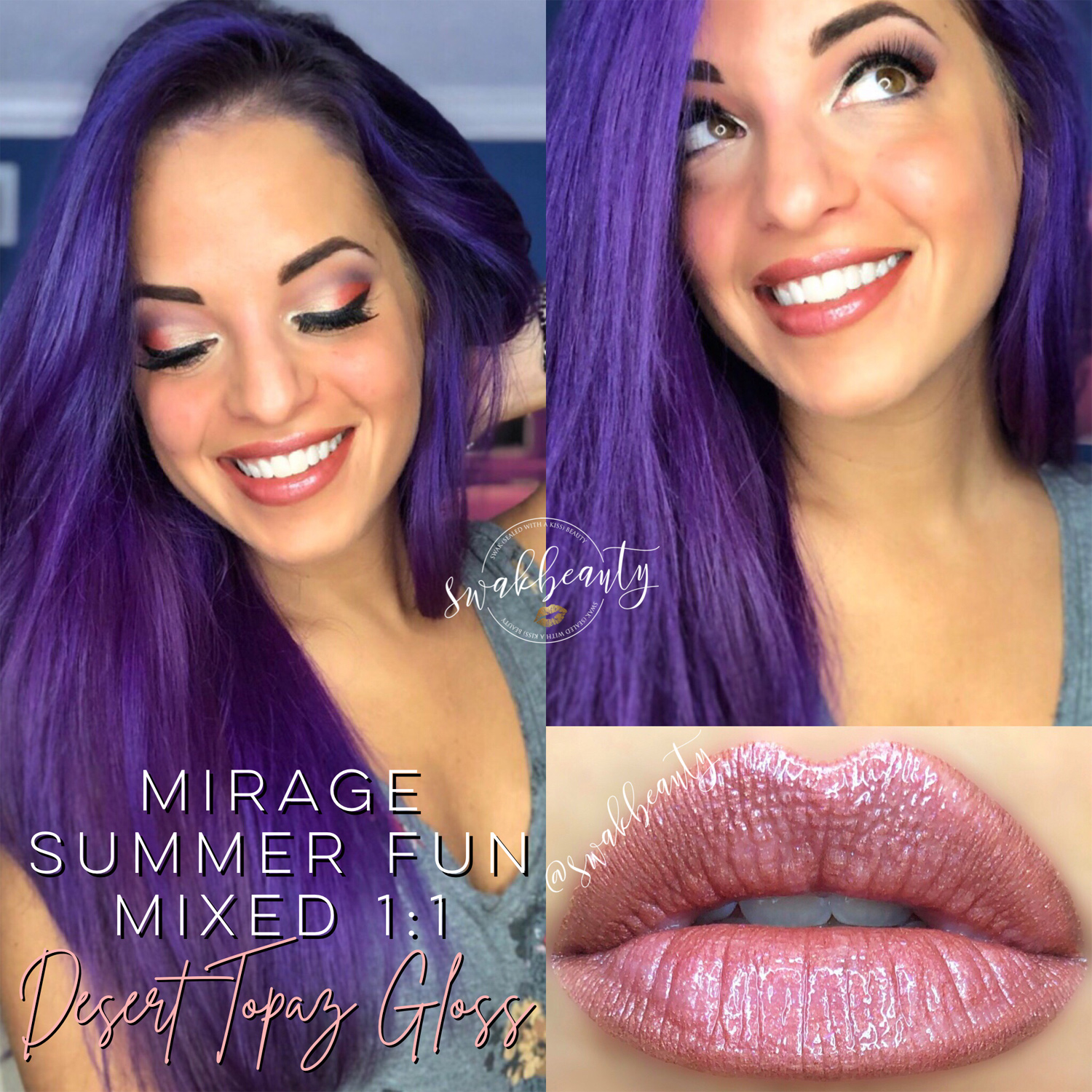 It's been SUCH a busy last few days with the close of the month and the July promotion! So busy, that I feel like it's been forever since I posted a MOTD look! I actually shot this look yesterday, but couldn't get it up until tonight (which is why I look a bit different from today's live!)
This look is a combination of many of the new July products! I'm wearing Rainbow Collection on the eyes, and a mix of the Oasis and Hawaiian Collections on the lips (it should be no surprise that these colors work so well together based on their names!)
On the eyes, I used Sandstone Pearl Shimmer as my main lid color, with Red ShadowSense on my outer corner as a punch of color. I then used Indigo ShadowSense on my crease, transitioning to Pink Posey in my contour.
On my lips, I made a simply gorgeous neutral mix using equal portions of Mirage and Summer Fun LipSense. I think it's so fun that two so dramatically different colors come together to create such a beautiful and wearable nude. I then topped the look with Desert Topaz Gloss, which slightly muted the shade a touch more, and added a touch of multidimensional glitter. Such a beautiful combination.
Here's everything I used for this look!
💋 Silk Pore & Wrinkle Minimizer
💋 Medium CCTM, Pearlizer & Medium Concealer, mixed, as foundation
💋 Deep CCTM as contour
💋 Bronze & Terra Cotta BlushSense
💋 White/Medium Concealers on Blemishes
💋 White/Medium Concealers under eyes
💋 Candlelight as eyeshadow base & under eyes
💋 Sandstone Pearl Shimmer, Red, Indigo & Pink Posey ShadowSense on eyelids
💋 Indigo ShadowSense on waterline
💋 Starry Sky EyeSense as eyeliner
💋 Rustic Brown ShadowSense on brows
💋 Black LashSense VolumeIntense Mascara (Regular & Waterproof formulas layered)
💋 Mirage & Summer Fun LipSense, mixed 1:1
💋 Desert Topaz Gloss Gloss
💋 Ardell Glamour Lashes