Welcome… The Golden Lights Eyes Collection!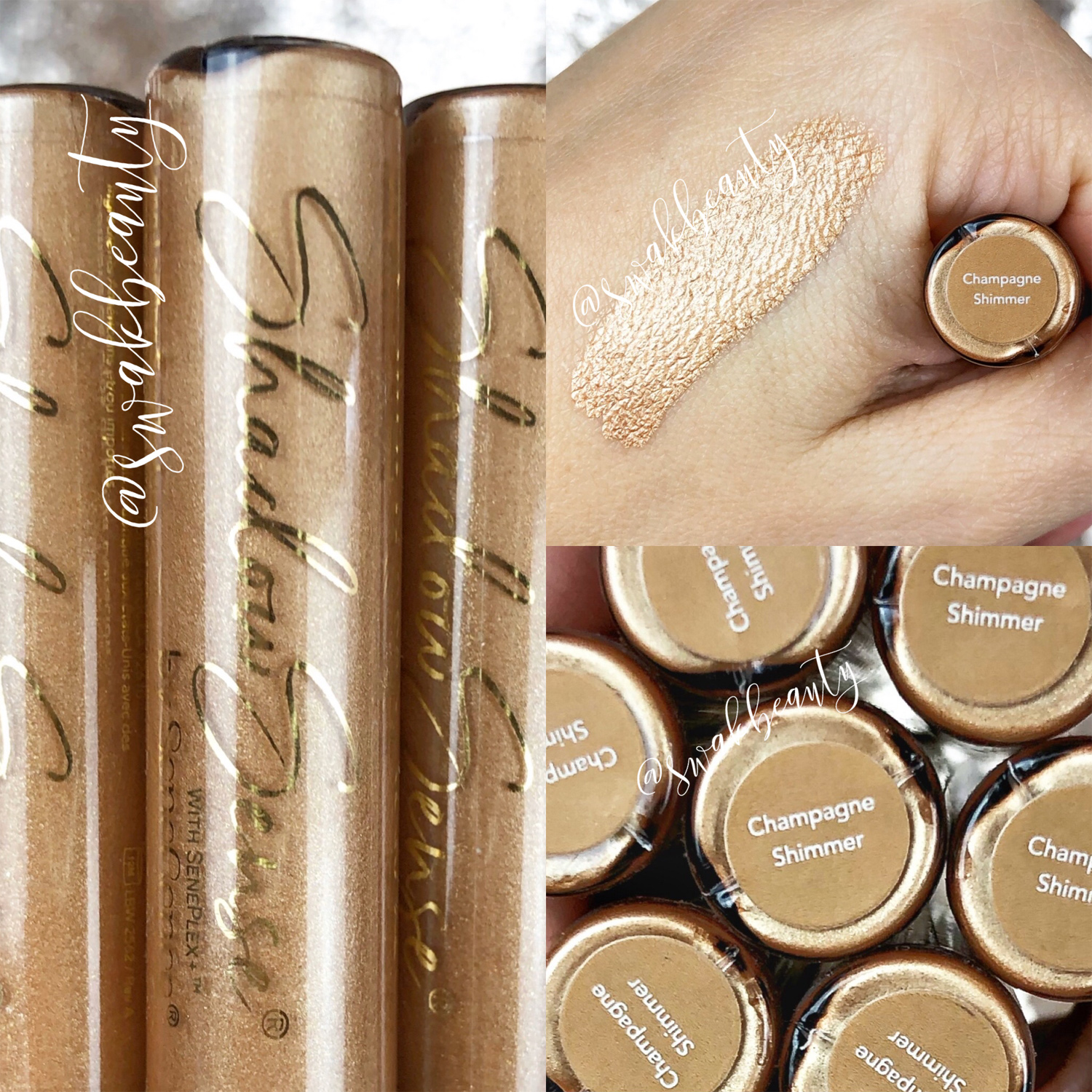 The GOLDEN LIGHTS EYES COLLECTION arrived into stock today! I spent the day shooting these gorgeous new ShadowSense colors, along with lip pics for the Holiday Mini Glosses Collection (yes, FINALLY! 🙈)
I'm working furiously to get everything edited 😆 so expect more fun posts today and tomorrow!
FIRST UP… let me introduce to you these stunning new ShadowSense shades!
✨ RADIANT GOLD GLITTER – This TRUE yellow gold with beautiful glitter is SO sparkly and festive! This is the perfect touch of bling for the eyes during holiday season! BONUS – I can't wait to use this one as a fun highlighter, too!
🍾 CHAMPAGNE SHIMMER – Ohhhh this is going to be a contender for my new favorite base shade! This perfect shade will compliment any skin tone – blend it out for a subtle champagne glow, or build it up for a soft metallic look.
You can expect to see me in these stunning gilded shades ALL 👏 SEASON 👏 LONG👏!!
Champagne Shimmer 🍾 is slightly warmer with a shimmer finish, and Radiant Gold Glitter ✨ has more true yellow tone with sparkling glitter – both apply beautifully and compliment EVERY color in the ShadowSense line. 🙌
DON'T FORGET! 💡 This collection ALSO includes a Golden Shimmer EyeSense pencil, which is the ultimate golden finishing touch for any gilded holiday look! Grab the set and get a FREE Champagne glitter makeup bag with your purchase! 🎁 🛍