MOTD – Tie Dye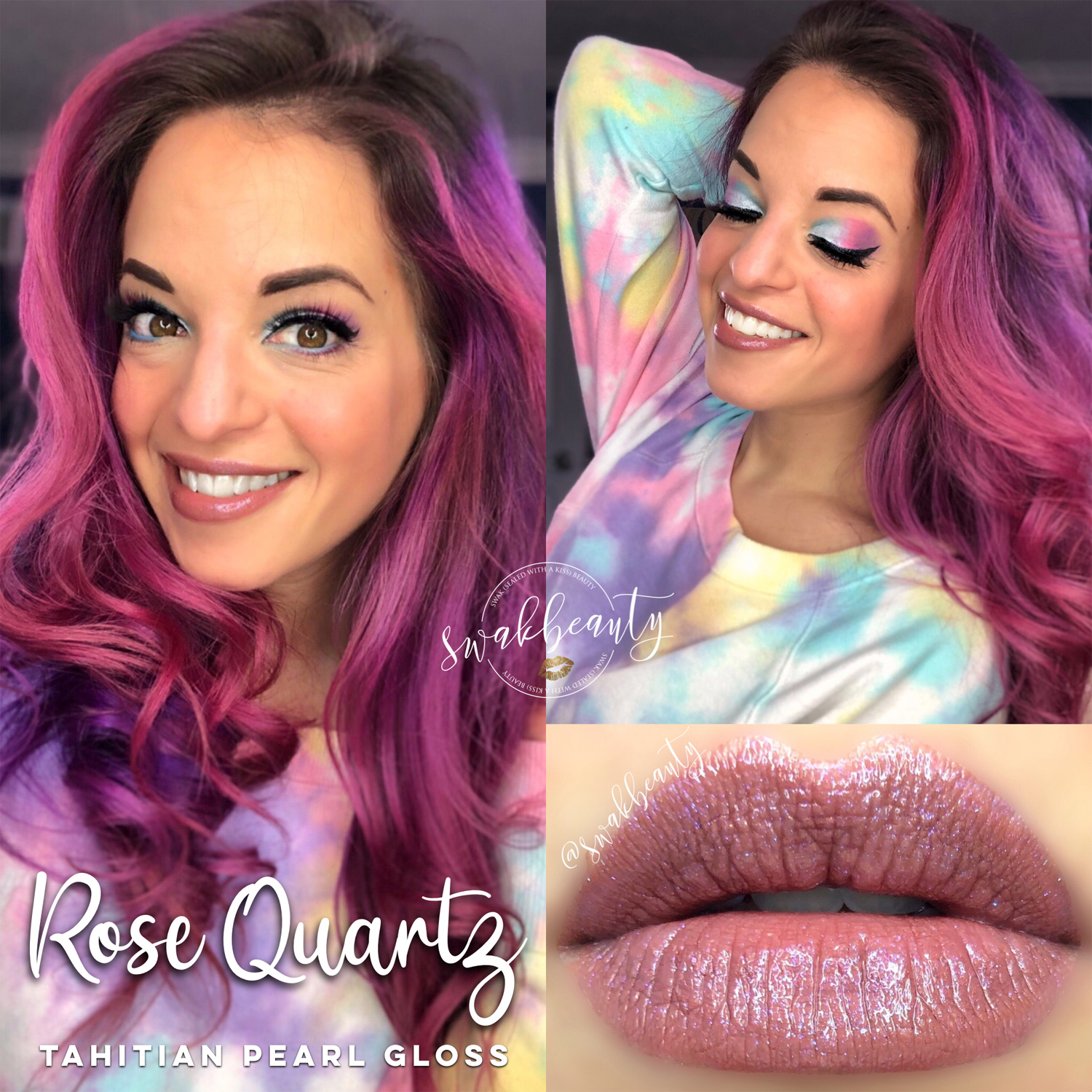 I had SO MUCH FUN creating this look live on my TikTok the other day! (Seriously guys, if you aren't there yet – you SHOULD BE!) The weekend has just FLOWN BY and tonight was the first chance I had to share these pics with you! It's been KILLING ME! How FUN is this eye?!!
I am living for these bright and Spring-like colors, and I'm not even a LITTLE BIT ashamed of it! 🙌
To keep things (somewhat) toned down, I did a nude lip of Rose Quartz (my new GO-TO, I'm wearing it ALL THE TIME) along with my the perfect finishing touch to this look – Tahitian Pearl Gloss. I only have a FEW Tahitian Pearl left in stock – and then they're gone for GOOD, so don't hesitate even one more day if you need it in your life!
Here's everything I used!
💋 Silk Pore & Wrinkle Minimizer
💋 Light-Medium CCTM and Cafe au Lait MakeSense, mixed
💋 Candlelight ShadowSense under eyes
💋 Terra Cotta & Bronze BlushSense on cheeks
💋 Violet, Blue, Seafoam Shimmer & Snow ShadowSense + Pink Berry BlushSense on eyes
💋 Pink Berry BlushSense on lower lash line
💋 Blue & Seafoam Shimmer ShadowSense, mixed on waterline
💋 Starry Sky EyeSense for wing
💋 Rustic Brown ShadowSense on eyebrows
💋 Black LashSense VolumeIntense Mascara, Regular & Waterproof formulas layered
💋 Rose Quartz LipSense
💋 Tahitian Pearl Gloss
💋 PURELEOR Natural Mink Lashes