Lip of the Day – 4th of July 2020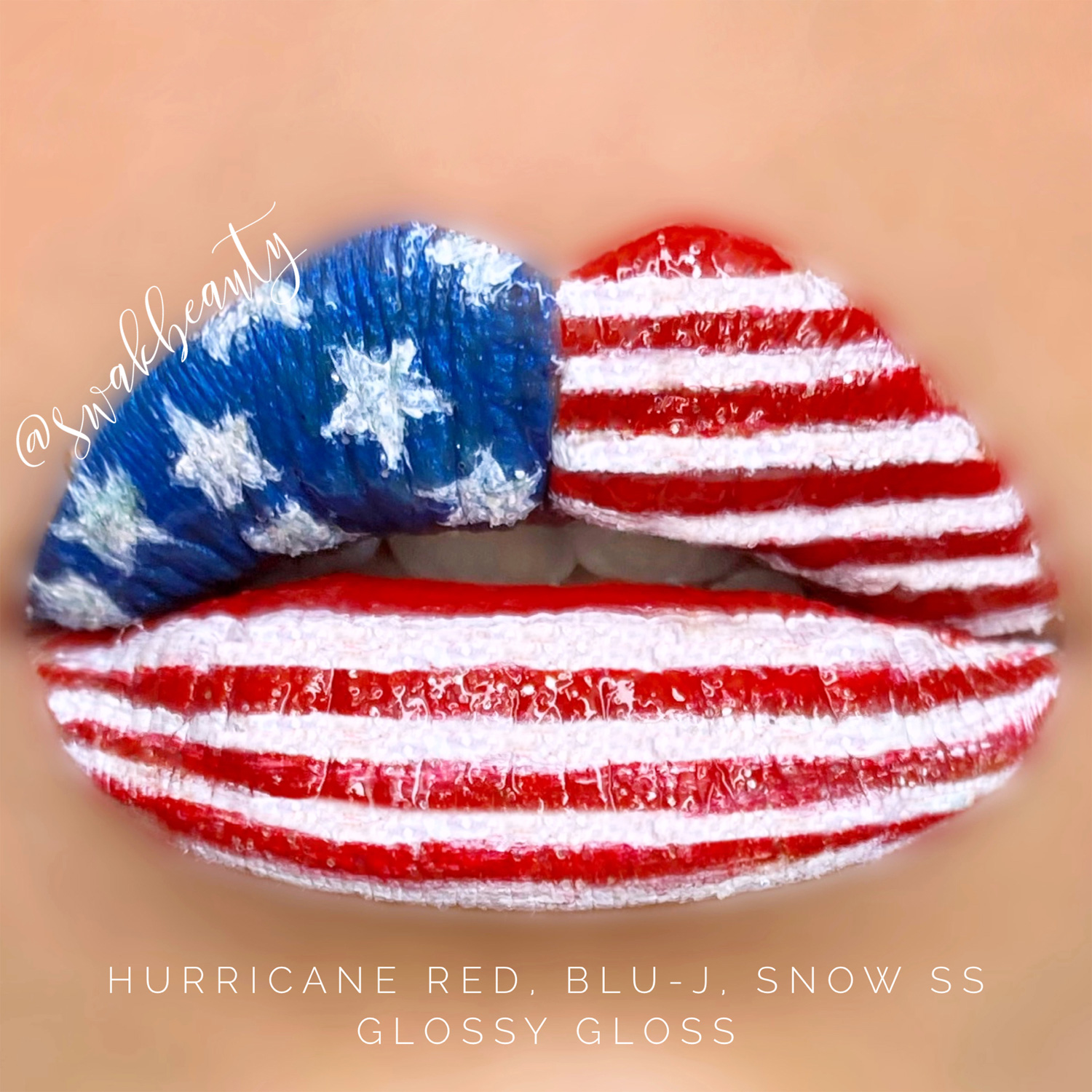 It's been a while since I tackled some good ol' fashioned lip art!! 🤩 I had to try my hand at this patriotic look again – I first tried it years ago and brutally failed – horizontal stripes are HAAAARD, you guys. 😂🙌 I did a vertical version a few years ago that I still really like, but I just HAD to try horizontal again. And I'm really glad I did!
It's still not perfect, by ANY means. I still see so many things I want to tweak and fix… 🙈 but I'm satisfied 😅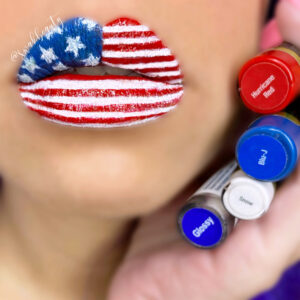 I used tiny nail art brushes for the detailing on this, and a lot of going back in to tweak and touch up. This one took a lot of patience to make it look perfect. I glossed carefully after it dried for at LEAST 10 minutes (a must when using ShadowSense on the lips!) and it stayed put beautifully.