Colors Of The Day – Fire 'n Ice & Fire Opal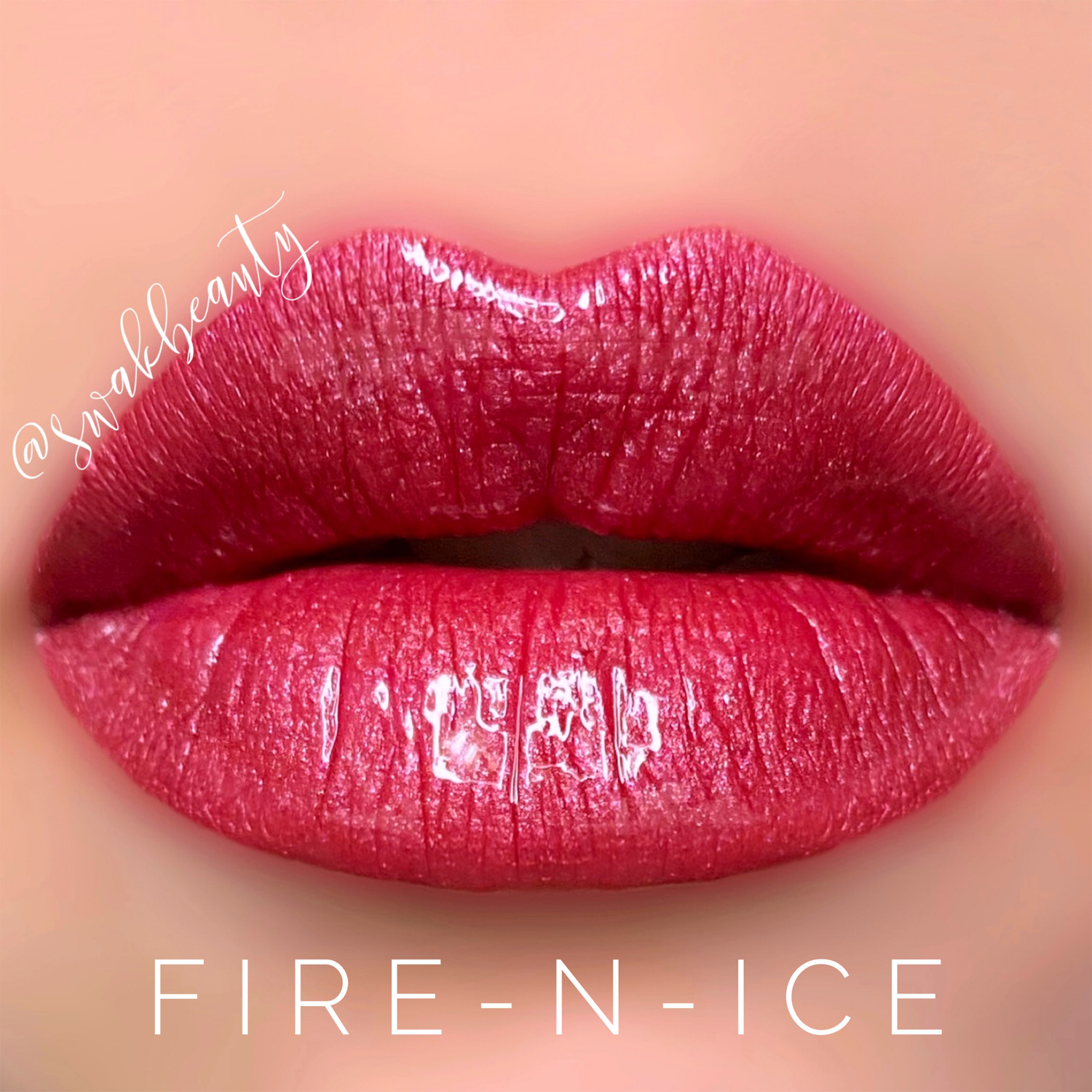 TWO additions to the permanent line project today!
🔥 FIRE OPAL – This is a totally underrated shade! A gorgeous milky pink pearl, its one of the lightest colors in the permanent line. I LOVE mixing and layering with Fire Opal to create a soft, pastel and slightly iridescent effect. This one is a bit tough to apply though, so stick with THIN layers and lots of shaking prior to application!
.
🔥 FIRE-N-ICE – This cool, frosty dark pinky red is such a crowd pleaser! It's the perfect tone for those that want to rock a red without being too bold, plus it has jaw-dropping shimmer that really takes it to the next level! This color also applies like a DREAM – yes, please!
As a side note, It's been SUCH a crazy week, and its only Tuesday! haha! If you've been watching my stories, you already know I'm in the middle of a TOTAL BEAUTY ROOM OVERHAUL. I'm SO excited about all the fun changes, but my anxiety is in high gear with everything being in such disarray! My new vanity desk is currently en route and will be arriving TOMORROW (leave it to me to get rid of the old one before realizing the pieces weren't all there for the new one and having to order a new one RUSHED, gah)! Now that I'm totally "deskless" (until tomorrow, haha) I had to create a makeshift work station to shoot these lips today, which was a LOT more difficult than I realized it would be – haha! I can't wait to get my new desk set up tomorrow! 🙌