Now In Stock… In Bloom Collection!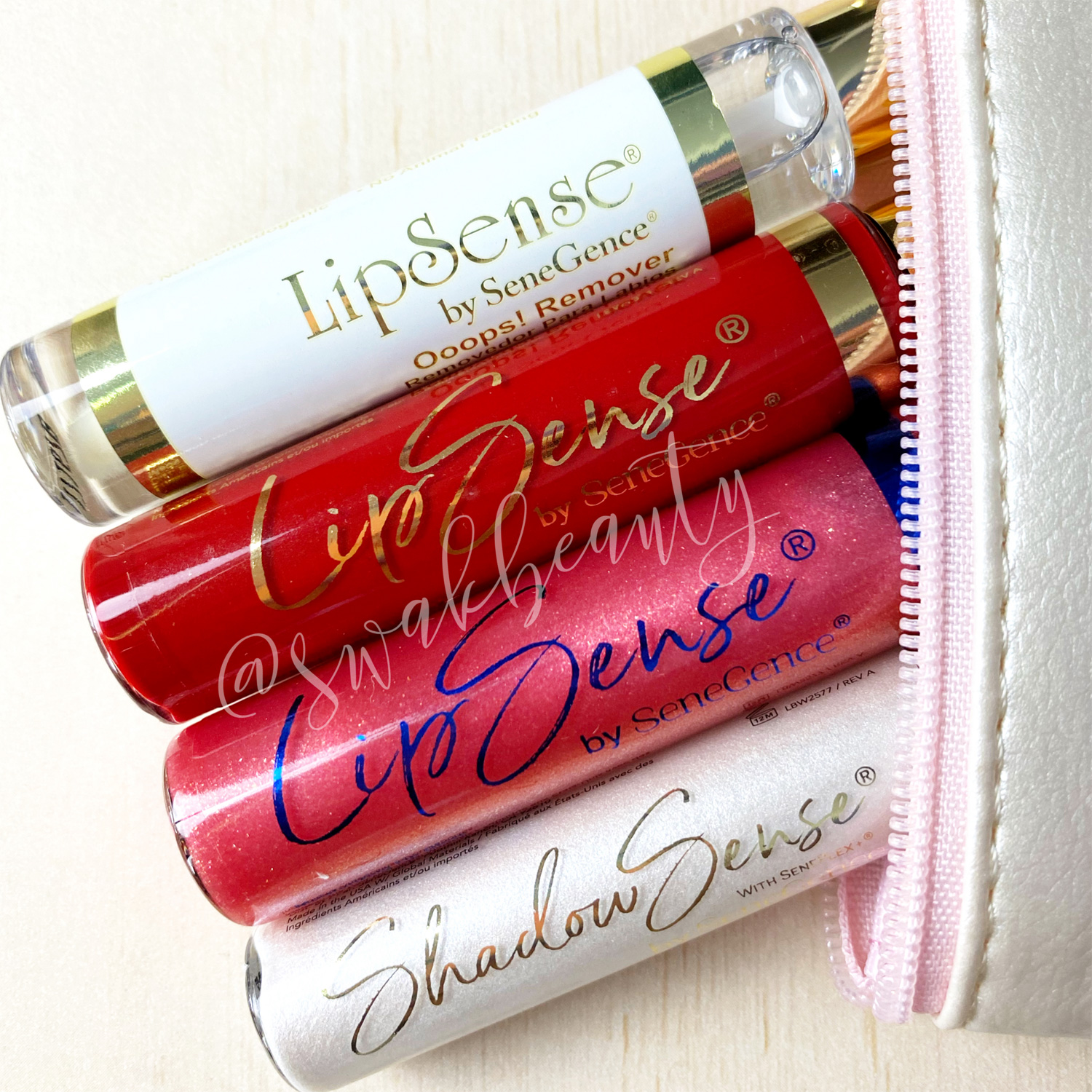 The new collections are HERE and I am SO EXCITED! First up is the gorgeous In Bloom Collection! This collection is absolutely STUNNING, you guys. I'm simply obsessed!!
🏮 RED LANTERN – This red is SO special and unique, guys! This cool matte has cranberry undertones which really set it apart from the rest of the reds in the LipSense line! I love how I feel in this color – strong, sexy and ready to tackle the day.
🌸 CHERRY BLOSSOM GLOSS – This lightly tinted cool pink gloss sparkles with gold glitter and delight! I'm obsessed with its pink hue – just the right kiss of shimmering color for any occasion.
🌙 MOONBEAM SHIMMER SHADOWSENSE – Okayyyy hello new fave ShadowSense shade! I absolutely am in LOVE with this metallic shimmering white shade that will go with EVERY color in my shadow arsenal. I plan to heard lots of these, as I will be sure to wear it ALL THE TIME.
And yes, I'm wearing Moonbeam Shimmer in my selfies, with Garnet on the outer corner!
Preorders for the In Bloom Collection will be shipping out MONDAY! The July Sale has been extended through Sunday at midnight, so let me know ASAP if you need this collection in your life!! Comment below, message me, or text the word ORDER to 937-249-0863 to claim your faves today.
Comparison swatches coming later this weekend! Which is your fave from the In Bloom Collection?!
SATIN MATTE NUDE GLOSS PICS COMING LATER TODAY!!