Half Off August Signups + NEW NDK!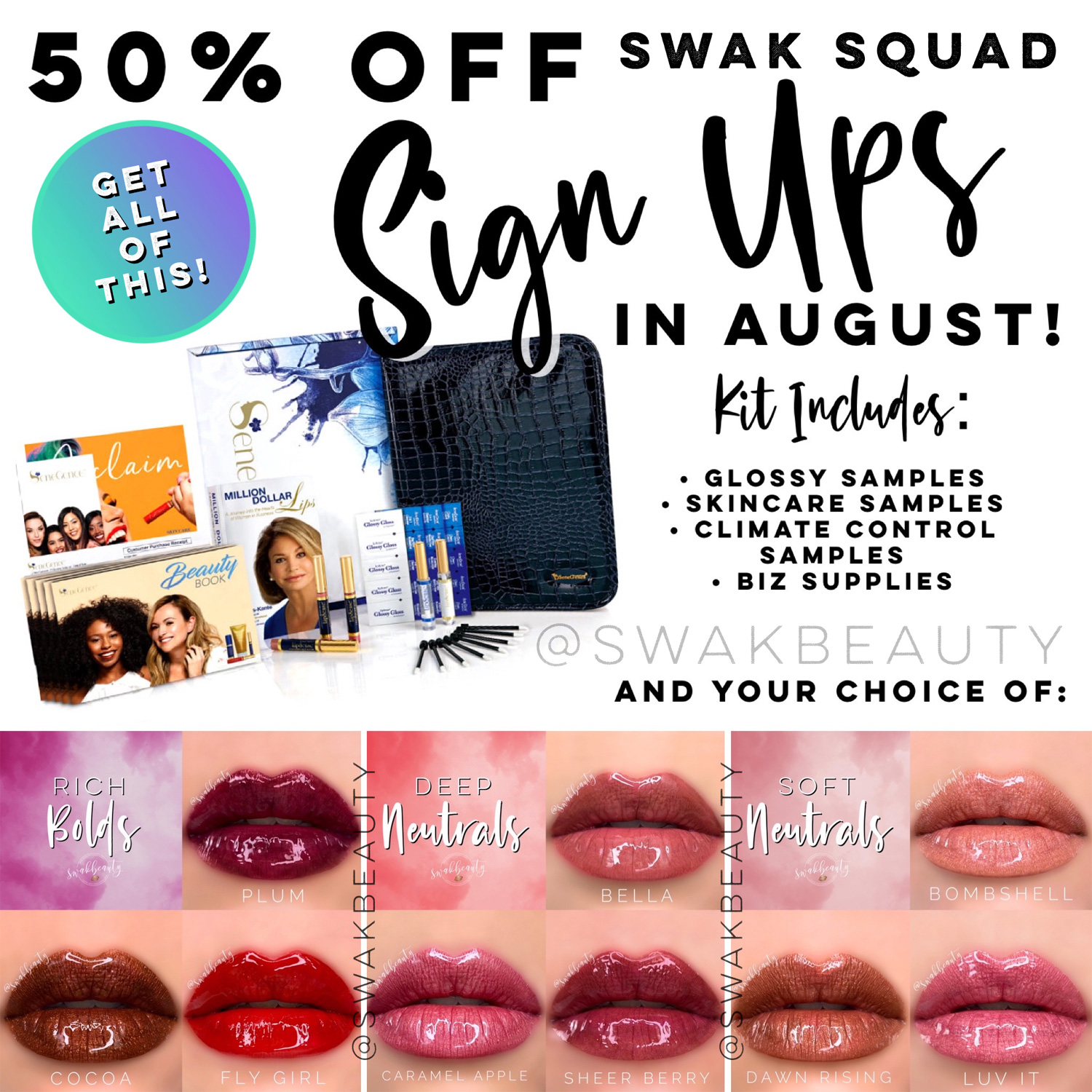 Which set will YOU choose?!
Oh my GOSH you guys! This is officially the BEST sign up deal of the entire YEAR!
This month ONLY, enjoy 50% OFF SIGN UPS (!!!!) PLUS get your New Distributor Kit of choice!! Choose from the DEEP NEUTRALS set (Bella, Caramel Apple and Sheer Berry), SOFT NEUTRALS (Bombshell, Dawn Rising and Luv It) or the NEW RICH BOLDS set (Plum, Cocoa, and Fly Girl!) – and YES – these are FULL SIZED COLORS!! 😱😱😱
ALL FOR THE COST OF SIGN UP – WHICH IS HALF OFF! 😱
These kits are a $130 VALUE 😍 and ALSO include Glossy Samples, Skincare Samples, Climate Control Samples, Beauty Books, Beauty Supplies and a GORGEOUS SeneGence branded portfolio – ALL FOR ONLY $32.50!!
Like, WHAT?! Are you kidding me?! This is a SUCH crazy amazing deal!!
In addition to the kit of your choice, you will ALSO get 20-50% off everything you buy for an entire YEAR, mentorship from ME if you want to turn your discount into an amazing business, and SO much more. 🤯 Oh, and ZERO autoships, monthly minimums or harassment. 😝
Ready to dive into the best deal of the Summer? Follow this link to sign up TODAY AND SNAG YOUR AMAZING KIT!!