NEW! Everyday Beauty Lip Collection!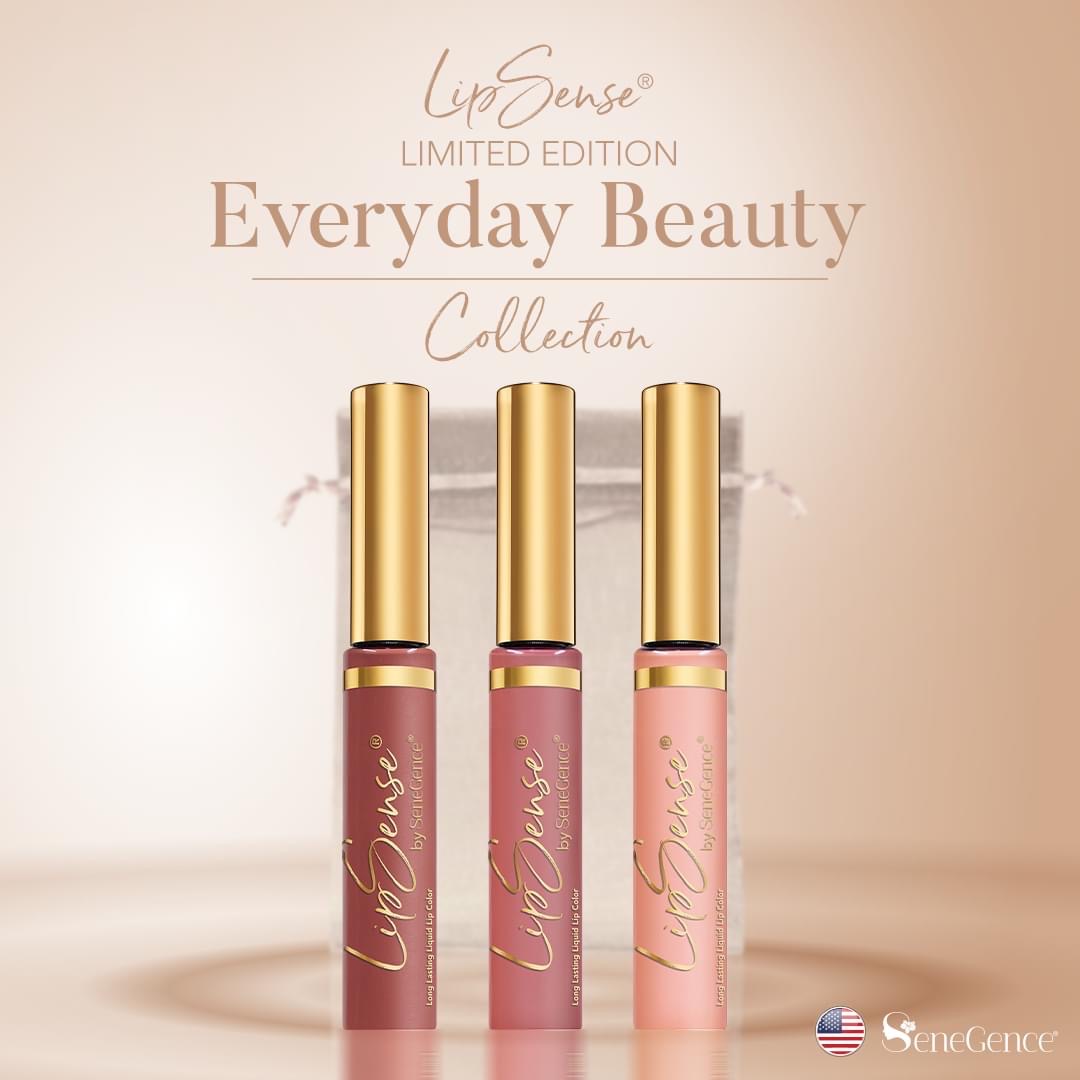 Oh my goodness you guys! Just L👀K at these gorgeous new LipSense shades! These are SURE to be a part of my every day faves! 😍😍
Taking preorders right now!!
You'll reach for them again and again! 💕 The new, limited edition LipSense® Everyday Beauty Collection features three matte lip colors that are wearable for day-to-day. These shades are perfect for a soft touch of gorgeous color. Pair them with anything from your boldest ShadowSense® creations to a stunning soft eye for a chic look that's sure to be your new go-to.
The collection includes:
💕 New! Velvet: A neutral brown-pink with a matte finish.
💕 New! Milk Rose: A neutral-to-cool soft pink with a matte finish.
💕 New! Beige Crème: A sheer, soft neutral beige–pink with a matte finish.
💕 FREE! Matte Gloss: A classic clear matte gloss.
Colors are sold individually and in a collection! Grab the set to get A FREE MATTE GLOSS + FREE ORGANZA BAG!
Comment below, message me, or text the word ORDER to 937-249-0863 to claim today!