NOW IN STOCK! Sunset Skies Shadow Collection!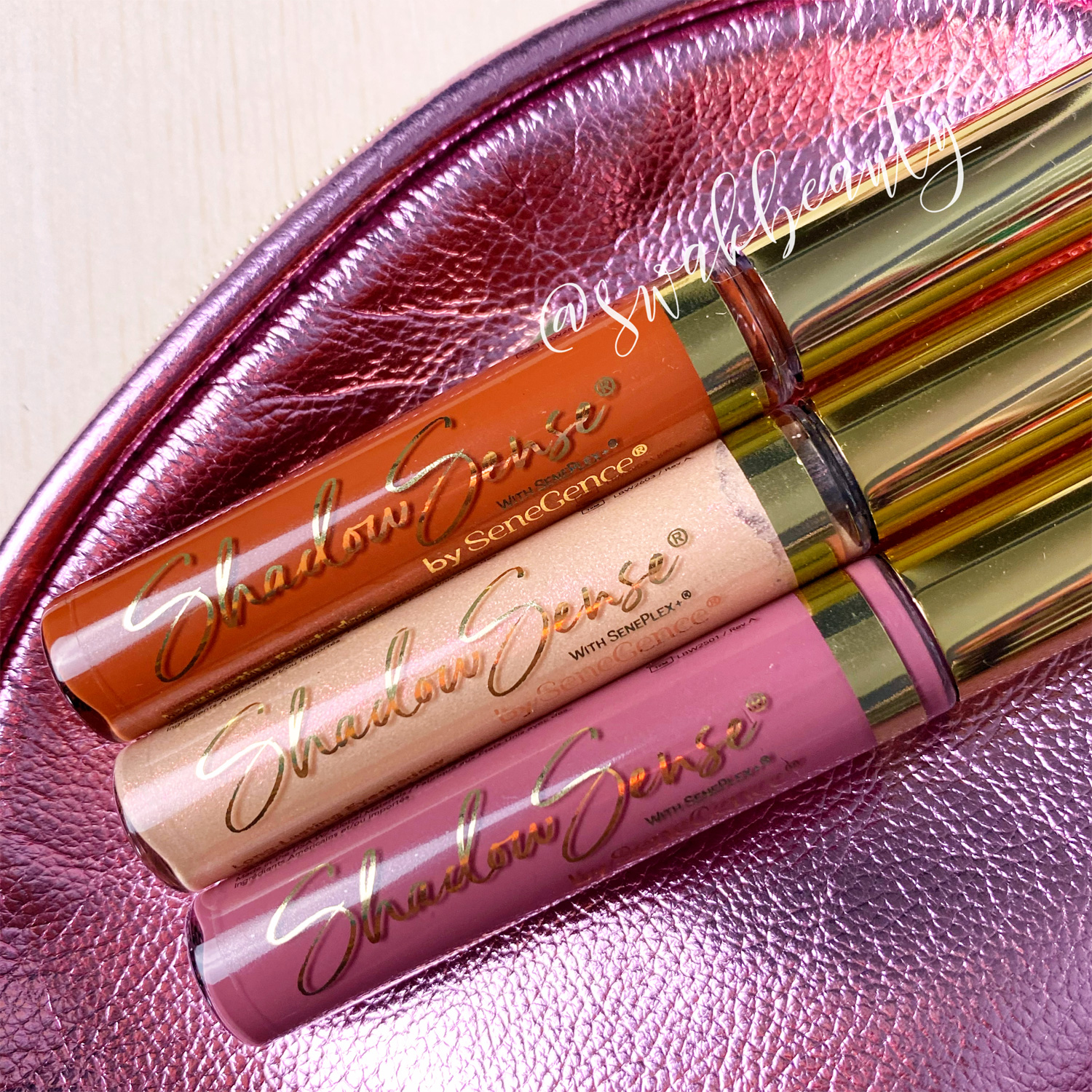 It's an exciting start to a new week!! The GORGEOUS new Sunset Skies ShadowSense Collection arrived in to stock late this afternoon – and you guys know I tore into that package SO fast!!
I'm legit DROOLING over these beautiful fall-ready shades! 🍂🍁
☀ TWILIGHT SHIMMER – WOW! This stunning candlelight-esque tone has remarkable red and pink glitter that TRULY makes it stand out!! I will be posting a video of this one soon, because photos just aren't doing it justice! THAT IRIDESCENT SHIMMER, THO!
☀ PLUM BERRY – Ohhh the excitement over this beautiful medium-berry with a matte finish is SO real!! This is going to quickly become a FAVE I use in daily rotation, I know it!!
☀ RUST – You guys KNOW I'm obsessed with rust tones, and this delicious deep russet color with a red/orange tones and a matte finish is no exception! The color is dense and rich, and I CAN'T WAIT to use it in my crease 😂🙌
The formula on all three is SO smooth and glides on with ease. I'm LOVING how wearable these colors are – they are sure to be your new fall favorites!
Preorders for the Sunset Skies Collection will be shipping TOMORROW (keep an eye out for those tracking numbers!) If you want to be included in tomorrow's shipments, let me know ASAP! Comment below, message me, or text the word ORDER to 937-249-0863 to claim your faves, or the entire collection, tonight! 💋
(Comparison swatches will also be coming ASAP!)