Sunset in the Big City Eye Look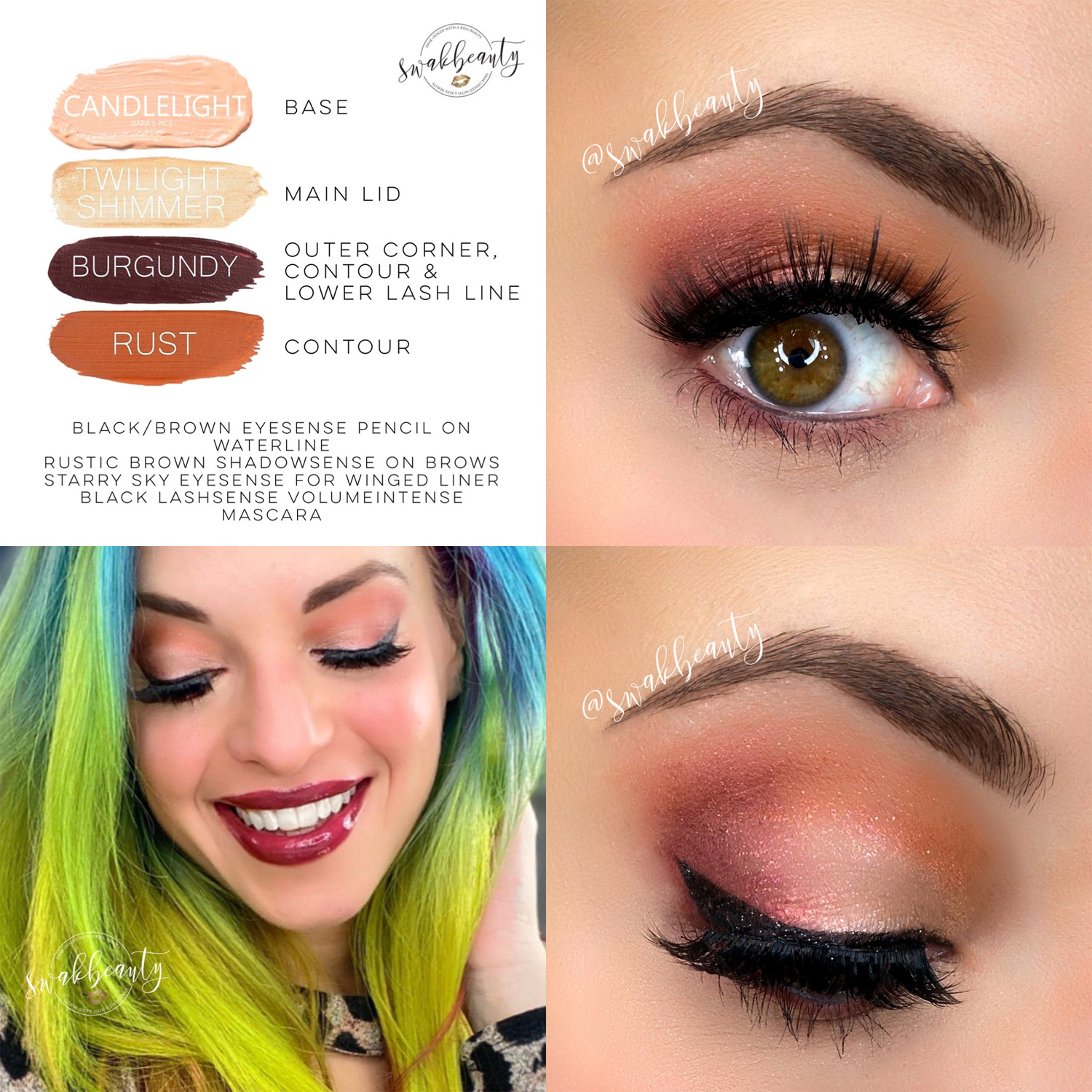 I've basically been wearing this eye look ALL WEEK LONG. I just can't stop, won't stop, loving this amazing trio of shadows!
Twilight Shimmer and Rust from the Sunset Skies SS Collection, along with Burgundy from the Big City SS collection, truly make BEAUTIFUL music together. 😍
These two collections are simply MUST HAVES in my book!! I just LOVE the color payoff, too – a little goes a long way. The colors are rich and blendable – simply a JOY to apply!
Inventory is going FAST on these beauties, so let me know ASAP if you need these in your life! The September Sale ends TOMORROW at midnight!