Save 25% on these FAVES!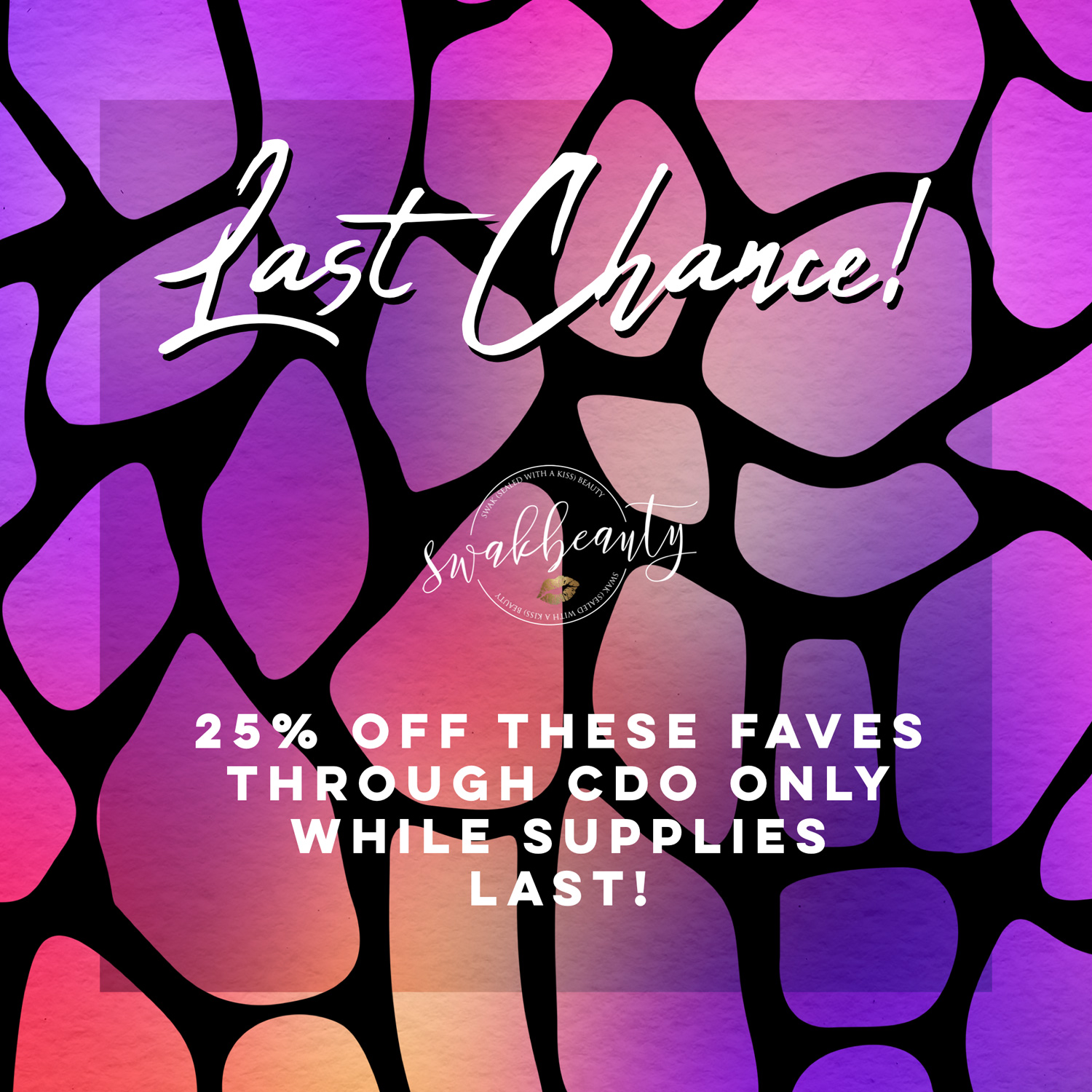 Right now, SeneGence is making way for exciting NEW colors, and a slew of Limited Editions are on their way out!! They are ON SALE RIGHT NOW for 25% OFF, so grab them TODAY before they are completely sold out through corporate!
Side note – Don't mind me, I'll just be running to buy ALL THE STARRY SKY. ::weeping because it's my FAVORITE!::
So, how do you buy?! It's super easy! Just follow these instructions to Shop my CDO site!
1) CLICK HERE to visit my CDO site
2) Enter my ID # 348931 (this will take you to my CDO site!)
3) Click the "Last Chance" Menu on the left side of the page
4) SHOP AWAY! Everything you see on this page is 25% OFF!
🚨 NOTE – I DO have these colors in my personal inventory! Once they are sold out from corporate, my inventory will go back to FULL PRICE until it sells out completely! So grab these on SALE today!!! I cannot hold the sale price once corporate sells out, nor sell my inventory for this discounted price!
Oh, and in case you were curious – Skyline, Sweetheart Pink and T.E.A.M. Wicked were the FINAL THREE Limited Edition colors I had left to reshoot, so this amazing promotion was a great kick in the pants to get them ALL DONE! (I attached the pics to this post, too!) ☺️
These amazing, FUN, and bold colors will be gone at this price before you know it! Don't sleep on this sale, ladies! These colors have NEVER been this discounted before!! 🚨