Pretty N' Pink Shadows are HERE!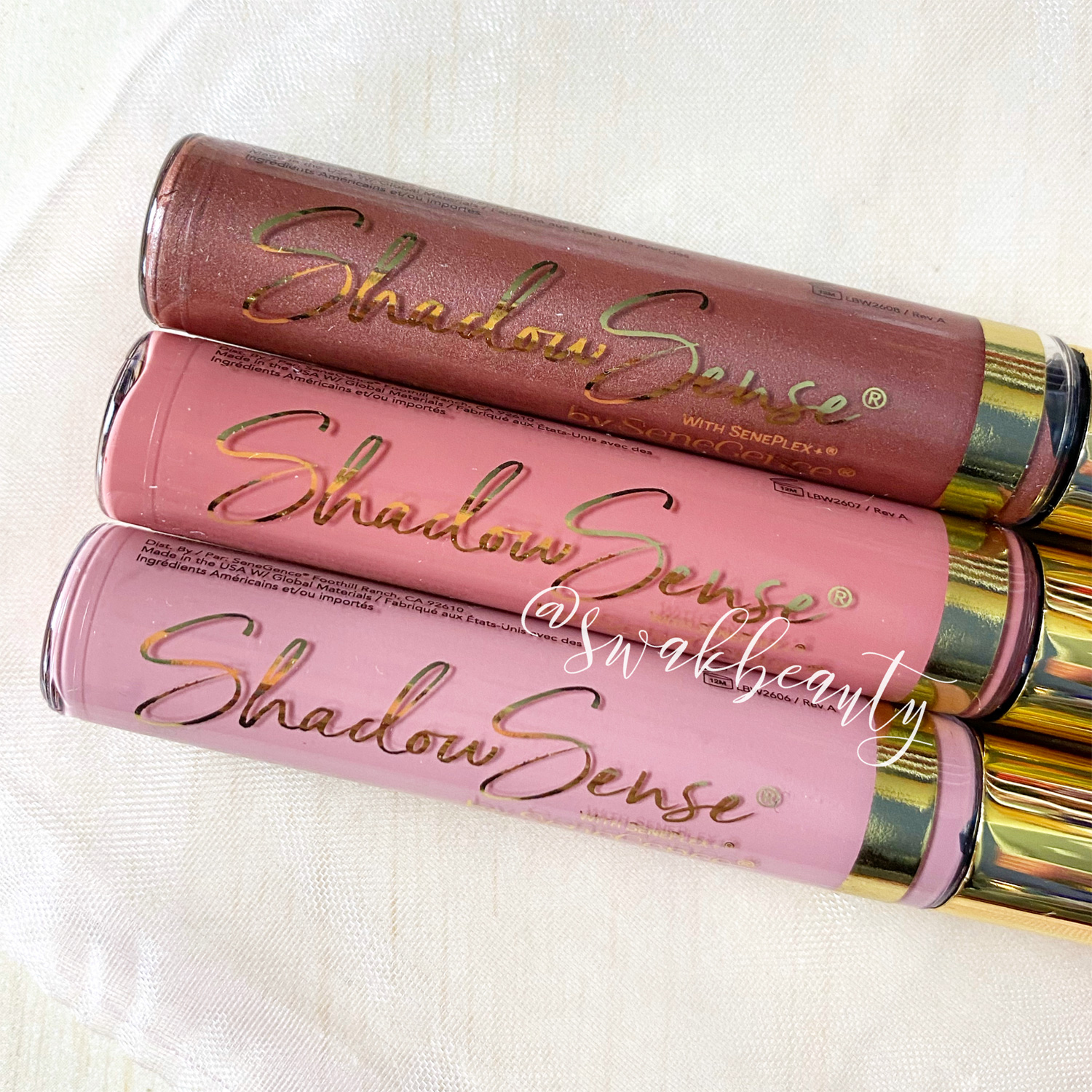 On Wednesdays we wear PINK! 💕 The STUNNING Pretty N' Pink ShadowSense Collection has ARRIVED IN TO STOCK TODAY, you guys! I am SO excited!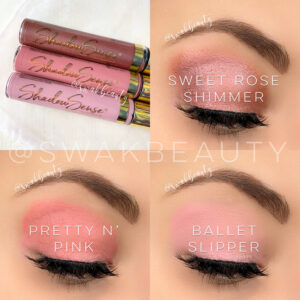 These beautiful shades are SO perfect. They are simply gorgeous shades combined with AMAZING formulas – all silky smooth and rich in color. Blend them out for a subtle look, or use a pressing motion to apply with density! 🙌
💕 BALLET SLIPPER – This stunning light, cool pink is totally giving me all the 50's Barbie vibes. The matte finish is PERFECT. I am going to LOVE this shadow solo with a crisp black winged liner ::chefs kiss: 👌
💕 PRETTY N' PINK – This mid tone warm pink leans somewhat coral, in a super flattering way!! I will love this shade both day and night, and I really want to try it as a liner!
💕 SWEET ROSE SHIMMER – The only shimmer in this set, this soft metallic beige-pink is definitely going to be a FAVE! It's super smooth and blends out beautifully!
These three amazing shades are going to quickly rise to the TOP of my favorites list, I just know it!!
📣 PREORDERS for the Pretty N' Pink ShadowSense Collection will be shipping TOMORROW! If you want to be included in tomorrow's shipments (I DID just post a Spooky Sale 🎃 this morning!), let me know ASAP! ➡️ Comment below, message me, or text the word ORDER to 937-249-0863 to claim your faves tonight!