New Leader's Conference Releases!!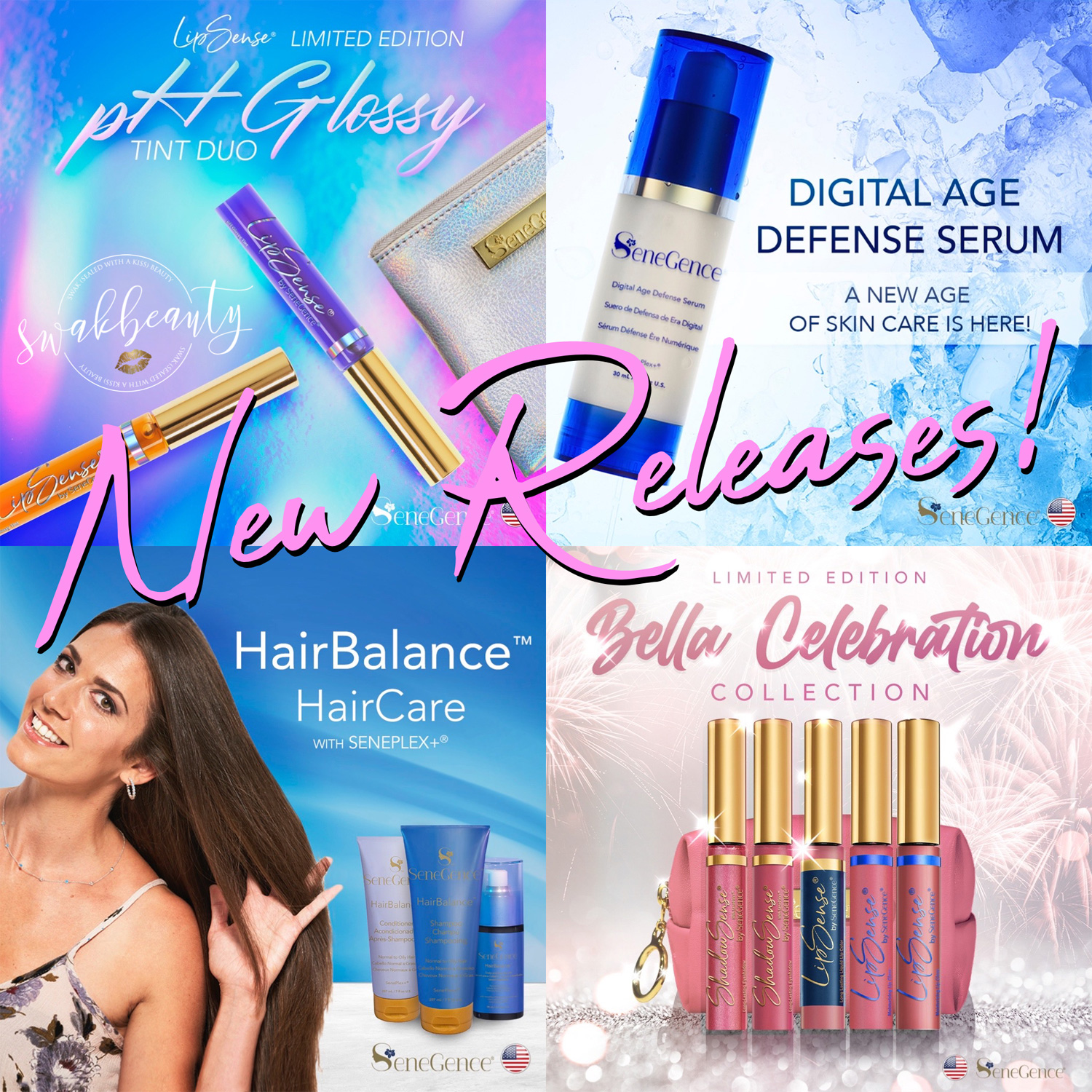 Oh my goodness, it's been SUCH an exciting and busy day of NEW RELEASES!
We've had FOUR AMAZING new releases today! I will be sharing more about each one this weekend, IN DEPTH!! But here's the quick rundown (and YES, I do have inventory for ALL of these on the way, so I'm taking preorders RIGHT NOW!)
🔮 NEW!! pH Glossy Tint Duo! – This gorgeous DUO features TWO brand NEW glosses with pH-adjusting technology! 🤯 These are like NOTHING I've seen before, guys!
💻 NEW!! Digital Age Defense Serum! 💙 Perfect for work from home pros, tech lovers, jetsetters, and night owls, our lightweight, fragrance-free, non-comedogenic formula combats signs of aging related to the blue light emitted from our digital devices while perking up and hydrating fatigued skin. Bring your skin care into the digital age today! (I'm MOST EXCITED about this release, oh my goodness I NEED it!)
NEW!! HairBalance line for Normal-to-Dry hair types! We now have hair care lines for Normal-to-Dry, Normal-to-Oily, and Thinning hair types!
NEW!! Bella Celebration Collection! 💗 Each new shade is inspired by our BEST-SELLING, UNIVERSALLY FLATTERING Bella LipSense® shade for haute, color-focused eye and lip looks!
As you guys can see, it's been ONE HECK of an exciting day! I promise I will be posting more on EACH of these new releases this weekend. Expect lots of info, graphics (it's going to take a little bit to make them all!) and more!! Who's excited?!!
Comment below, message me, or text the word ORDER to 937-249-0863 to claim your preorders TONIGHT! These hot releases are going to move FAST!! FREE SHIPPING on all collection preorders!