Halloween Look – Queen of Hearts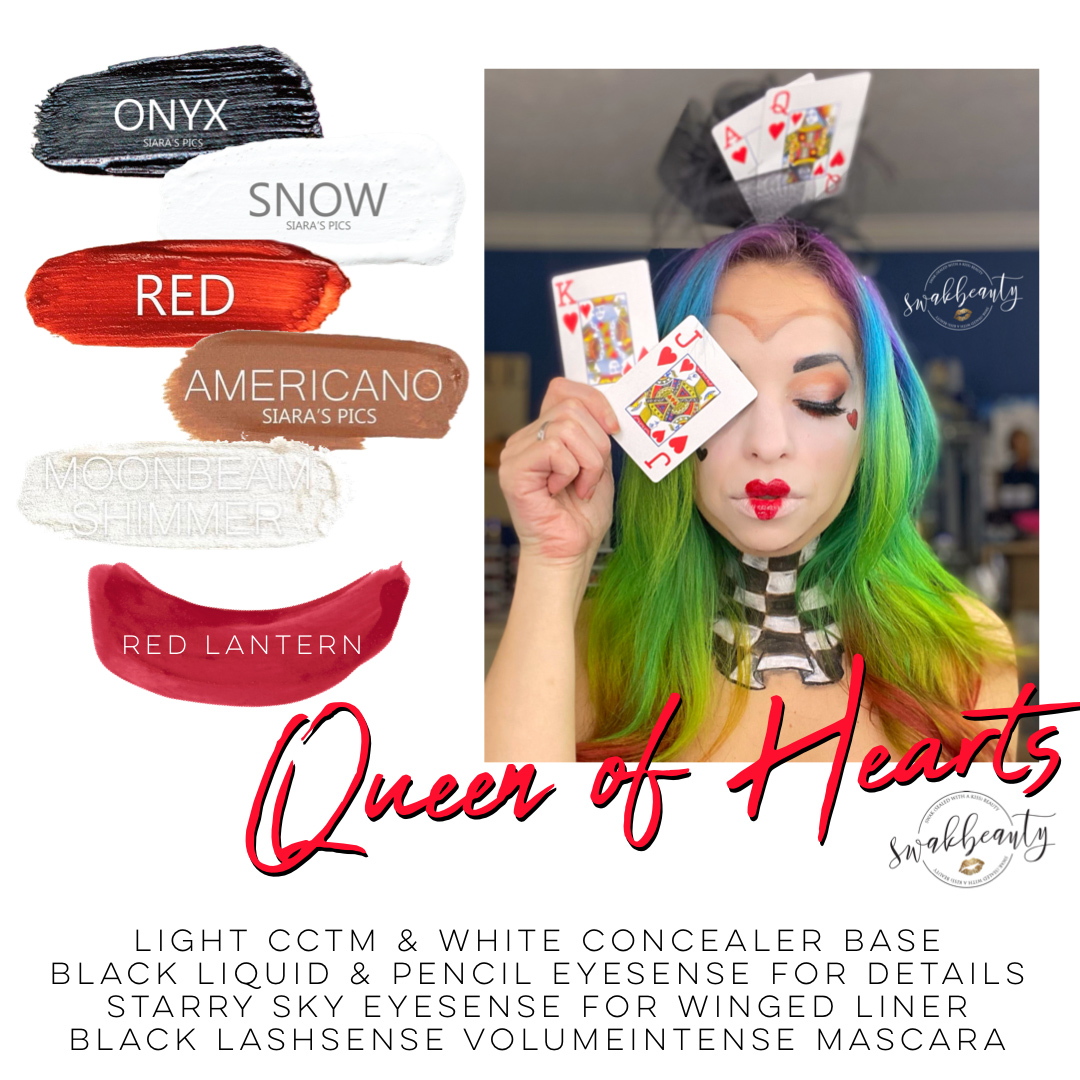 𝕺𝖋𝖋 𝖜𝖎𝖙𝖍 𝖙𝖍𝖊𝖎𝖗 𝖍𝖊𝖆𝖉𝖘! ♥️ I'm loving this Queen of Hearts look!
I was inspired by this idea I've had in my head for a neckline since I did the Beetle-jester earlier this month – I wanted to try something with more dimension.
This Queen was a lot of fun to create! I used a mix of Light CCTM with White Concealer for the main part of my face, skipping the concealer on the outer portion of the heart. I used Red, Moonbeam Shimmer and Americano ShadowSense on the lid to create a soft smoky eye with Starry Sky EyeSense to draw the winged liner. Americano was also used for contouring and shadowing! 😍
That neckline is all Onyx and Snow ShadowSense, with the lines originally drawn in with Black EyeSense Pencil. 🙌🏼
Red Lantern was perfect for this lip, topped with Glossy for high shine!