NEW! Festive Lips Duo!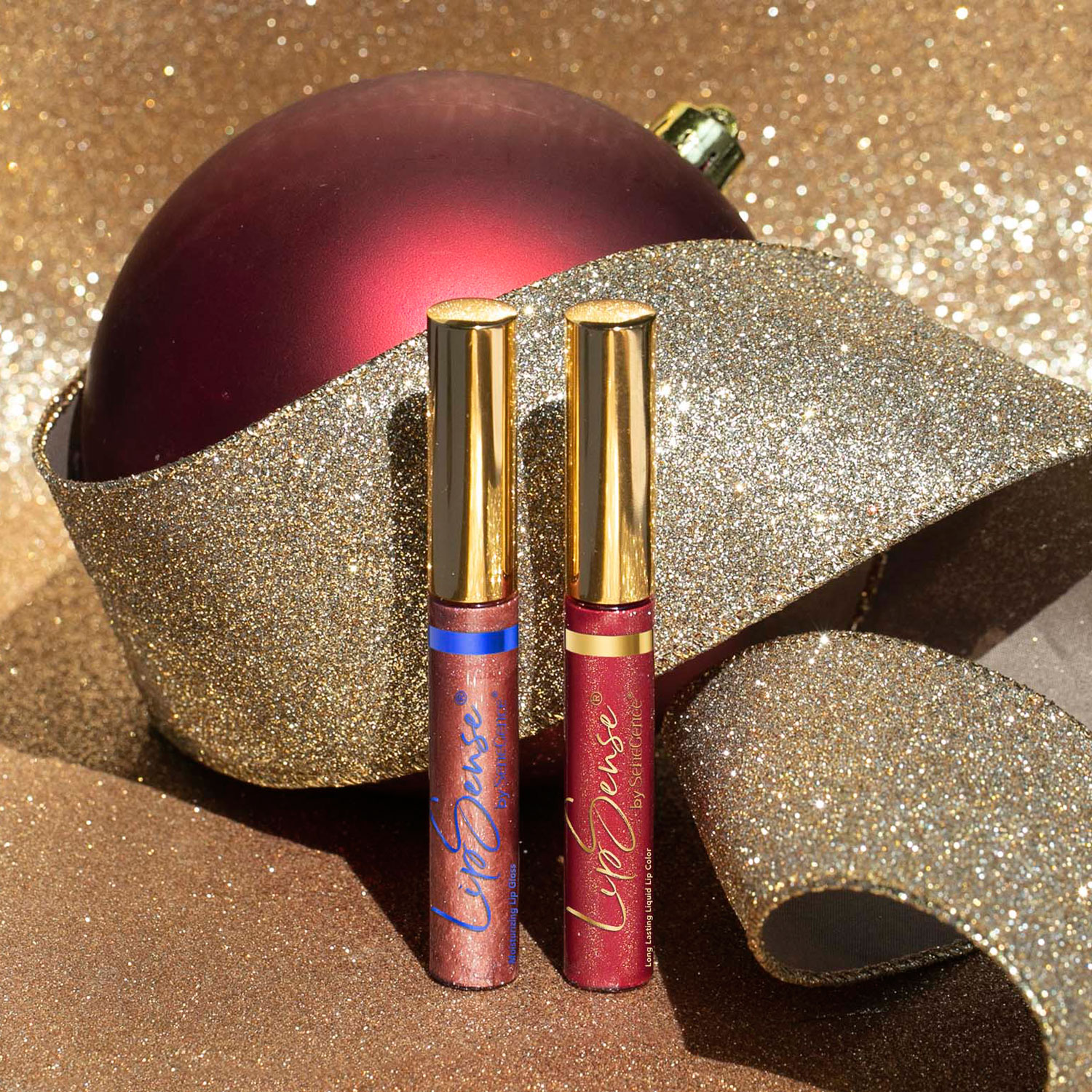 Oh my GOSH, you guys! The amazing Black Friday announcements just keep coming! This gorgeous new duo is giving me ALL the Holiday Season feels! 🎄
AND it's return of my FAVORITE scented Holiday Mini Gloss – but in midi form! This is the first release of ANY holiday mini!
Inspired by holiday season celebrations, the limited edition Festive Lips Duo features a new LipSense® shade and a returning Gloss that pair perfectly together for a fancy, festive look! The Gloss makes for an effortlessly gorgeous everyday lip when worn alone, too! The duo comes in a smaller special edition size (5.9 mL/0.2 fl. oz), making it the perfect gift or a little something for yourself.
 NEW! Dazzling Cranberry LipSense: A cool, bold red with dramatic gold glitter.
 RETURNING! Gingersnap Gloss: A sweet, spiced cookie-scented gloss with a shimmering nude-brown finish.
 FREE! Ooops!™ Remover: A non-drying remover to take off LipSense at the end of the day or to eliminate LipSense mistakes.
Grab the collection to receive a FREE Red Organza Bag and a FREE Ooops! Remover! 
Comment below, message me, or text the word ORDER to 937-249-0863 to claim yours TODAY! 💋