NEW Rosé Champagne Shadow Collection!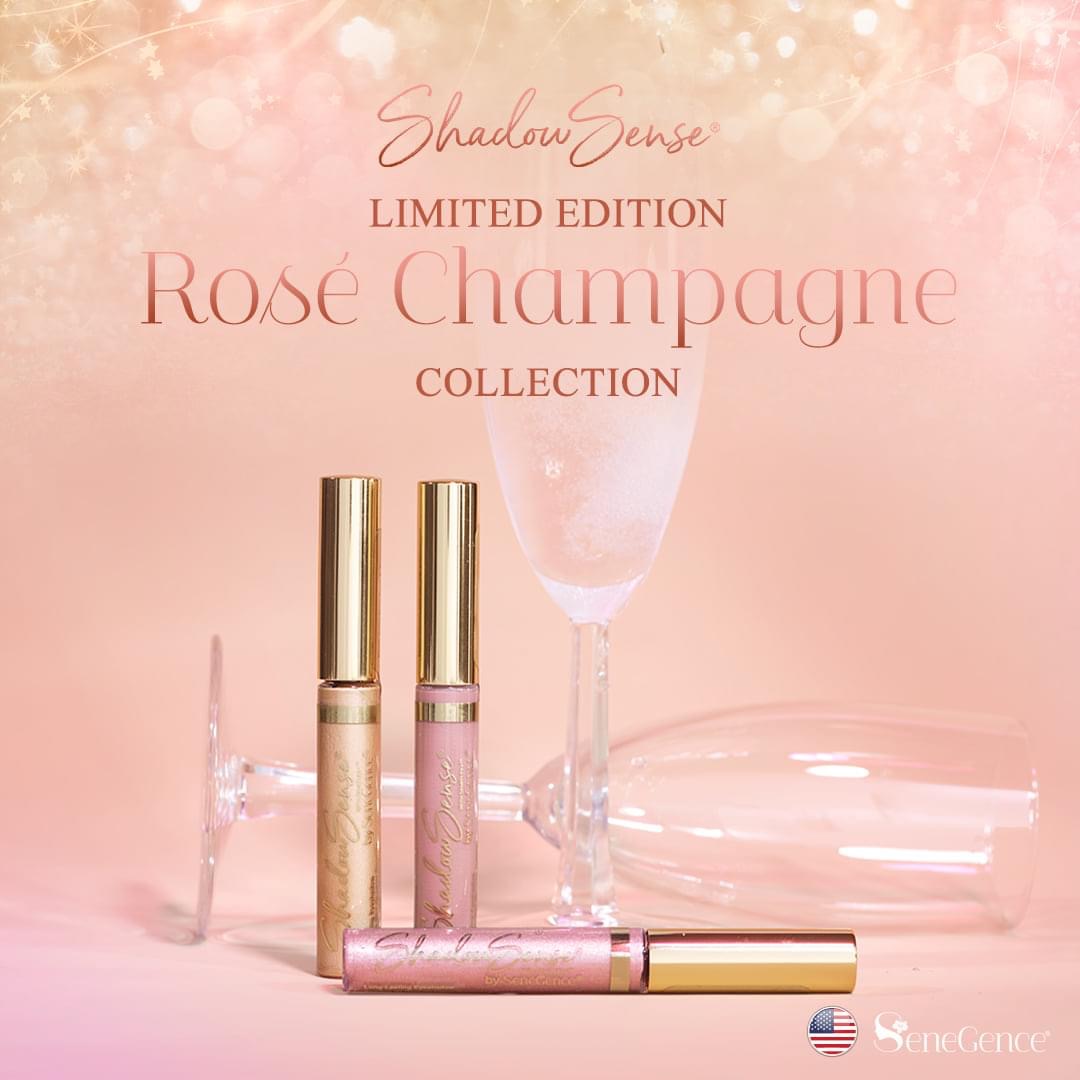 It's time to POP BOTTLES, ladies! We're celebrating all the way into 2021 in honor of the new, limited edition ShadowSense Rosé Champagne Collection!! 🍾
This DAZZLING set of three stunning shades has everything you need to create soft, sparkling eye looks that give you that New Year glow-up. Cheers to a light wash of long-lasting beauty!
Let's hear it for:
🍾 NEW! Rosé Shimmer: A soft, light nude-pink with a shimmering finish.
🍾 NEW! Nude Rose: A soft, nude pink with a creamy matte finish.
🍾 RETURNING! Champagne Shimmer: A soft, metallic champagne gold.
Sold individually and as a collection! Purchase the collection to receive a FREE Rose Gold Bag!! 🎁