Dashing Diva – All Lined Up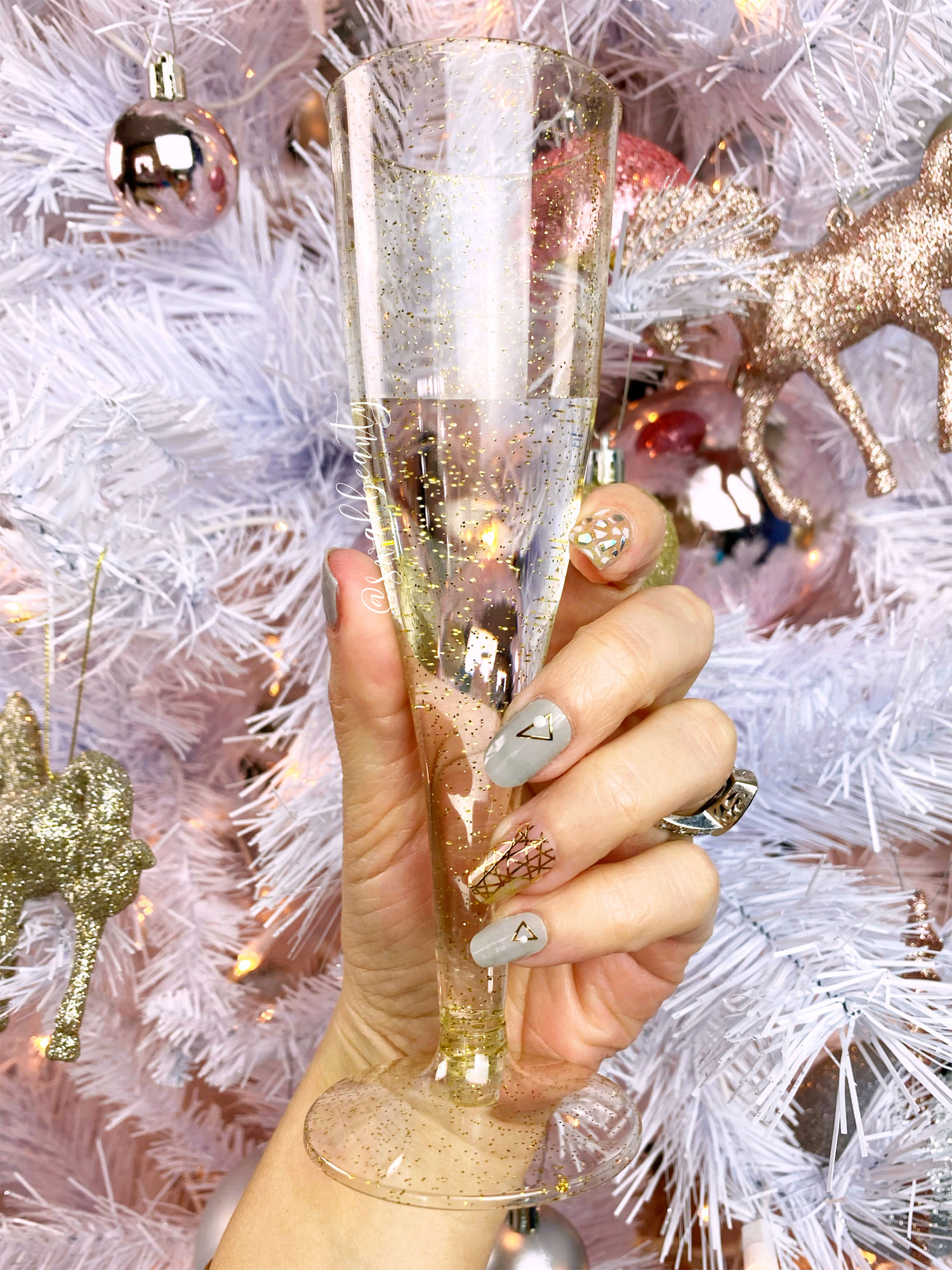 Getting ready to RING IN 2021 with this GORGEOUS @dashingdiva_usa mani! I just LOVE the metallic touches, which feel SO festive for New Years Eve, don't you think?!
My last set had only been on for a week, and were still looking 🔥🔥🔥, BUT that's the joy of nail strips! 🙌 You don't have to WAIT for your next appointment to make a change. ‼️ They are SO EASY to change (not to mention perfectly priced!) so switching looks up is fast, easy and FUN. I NEVER would have been able to have a Christmas AND New Years Mani in the past, as I used to wait about 3 weeks between appointments! I LOVE having the control to make a change – whenever I please!