NEW Neutral Releases!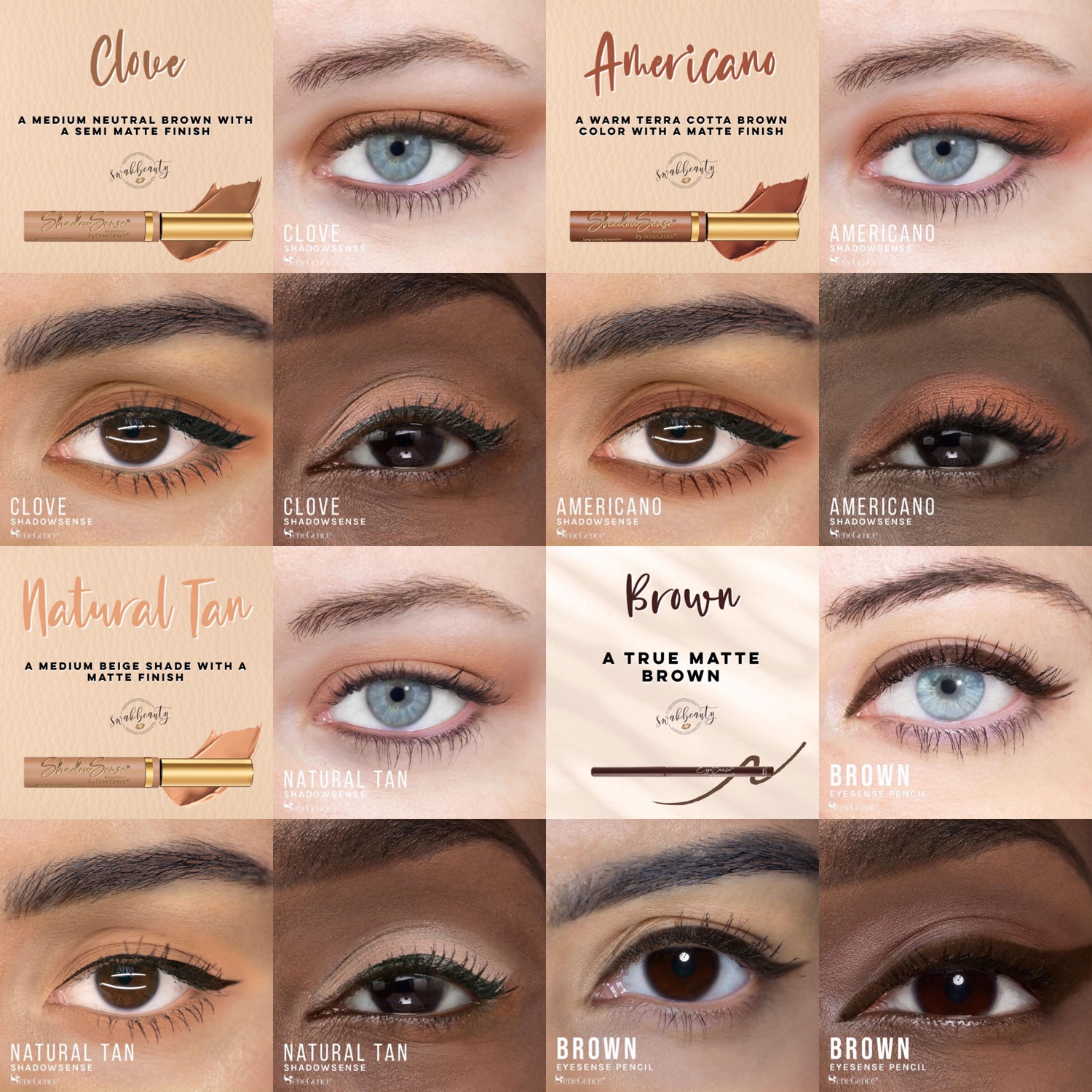 Oh my gosh – there's TWO exciting new releases to tell you about today! Including a BRAND NEW SHADOW and THREE returning faves – now added to the permanent line!
First up – the exciting NEW Natural Nude ShadowSense Collection! Featuring THREE beloved eye products for a "no-makeup" makeup look.
• RETURNING! Americano ShadowSense®: A warm, terra cotta brown color with a matte finish. Added to the permanent line!
• RETURNING! Natural Tan ShadowSense®: A medium beige shade with a matte finish. Added to the permanent line!
• NEW! Clove ShadowSense®: A limited edition, medium neutral brown with a semi-matte finish.
All colors are sold individually and as a collection! Purchase the collection to receive a FREE Tan Bag! 🎁
💥 ALSO RETURNING TODAY! 💥
A FAN FAVE shade of EyeSense Eyeliner Pencil is joining the PERMANENT line. 😍 Brown is BACK and here to STAY! Whether you're creating a softly smudged look or a big, bold wing, this hue is here for you. Add it to your EyeSense collection today!
NOTE – Brown EyeSense Pencil NOT available with purchase of the Natural Nudes Eye Collection.