I Cracked the Mani Code!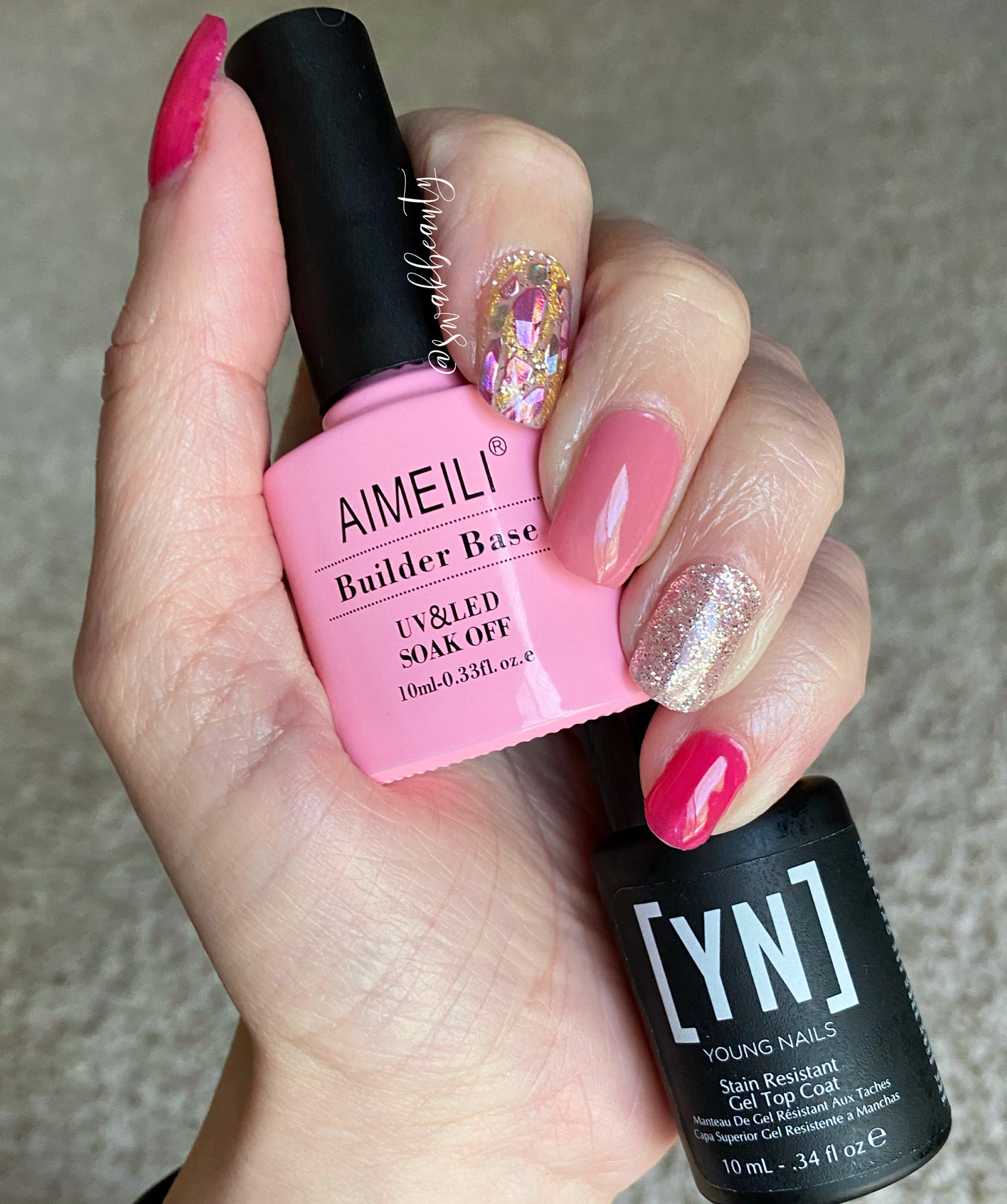 Did I just find the BEST at-home manicure combo ever? I think so! 👏🏼 As you probably know, I've been LOVING Dashing Diva nail strips over the last year or so – since I started doing my nails at home, they are SO easy to apply and remove, priced amazing when compared to other strips on the market, and the durability just can't be beat! 🙌🏼 I can easily get 2+ weeks out of each set, and my nails are healthier than EVER now that I don't need any drilling or glue. 🙌🏼
My ONLY complaint – and if you listen to my stories or lives you may have heard me say this before – is that my crazy bold hair sometimes transfers to my nails, and stains them – this happened when I had gel nails too! I've just gotten used to always ending up with purple/blue nails – but I admit, it always bothered me a bit.
I did some digging last week and I realized two things – 1) there IS a stain proof gel top coat on the market and 2) you can encapsulate Dashing Diva in gel – and keep it's peel-off capabilities!
YUP! I sealed in my Dashing Diva strips with Aimeili Gel Builder Base, followed by Young Nails Stain Resistant Gel Top Coat, and I 👏🏼 AM 👏🏼 OBSESSED 👏🏼
I'll keep you posted on the stain resistant qualities of this top coat as the week goes on! A quick swipe of Nail Surface Cleanser is supposed to take of any stain that I see – so I'm eager to see how it goes! In the meantime, with the gel builder and top coat my nails feel more durable than ever – this is LEGIT salon quality thickness and quality, but with all the benefits of removable nail strips.
You guys, I feel like I cracked the code! 🙌🏼⚡️THIS IS IT! My nail solution for LIFE 👏🏼
Shop Dashing Diva
Shop Aimeili Builder Base
Shop Young Nails Top Coat