Dripping Jewels ShadowSense Comparison Swatches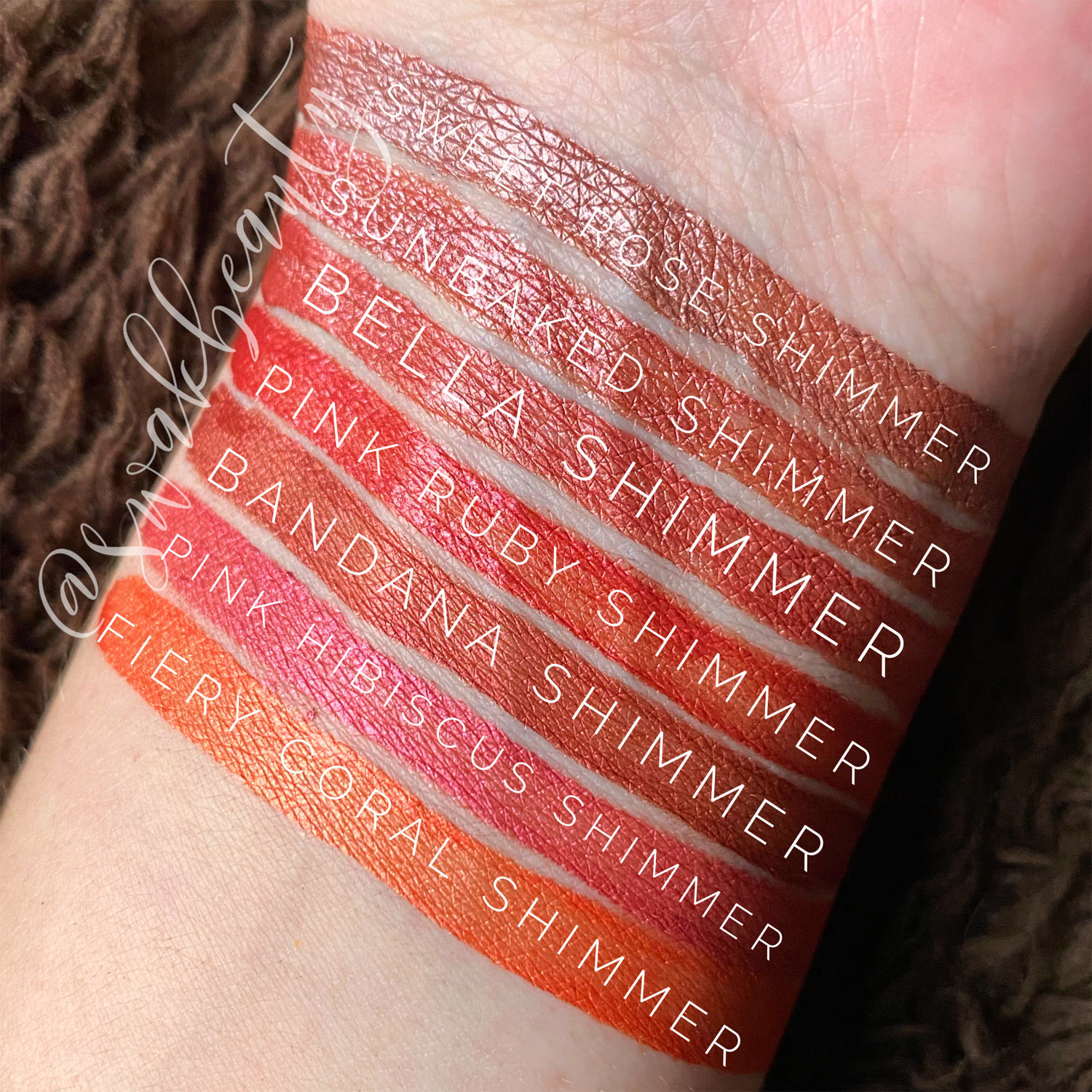 The gorgeous Dripping Jewels comparison swatches I know you guys are DYING to see! I can't get enough of comparison swatches to help see how each color stands so beautifully on its own, totally distinctive from its "sister" shades!
Copper Rose, Purple Sapphire Shimmer and Pink Ruby Shimmer do just THAT – they are all so unique!!
ALL of these stunning shades are in stock and ready to ship – with the exception of Pink Hibiscus Shimmer, which has been sold out for quite some time – but there were tons of requests for comparisons, so I included it! ☺️
Which color(s) are on your must-have list?! 🤔
🇺🇸 Don't forget! My Memorial Day Sale is running through TOMORROW, Memorial Day, at midnight EST! Comment below, message me, or text the word ORDER to 937-249-0863 to claim your faves ASAP!