Mini Ornament Sets are HERE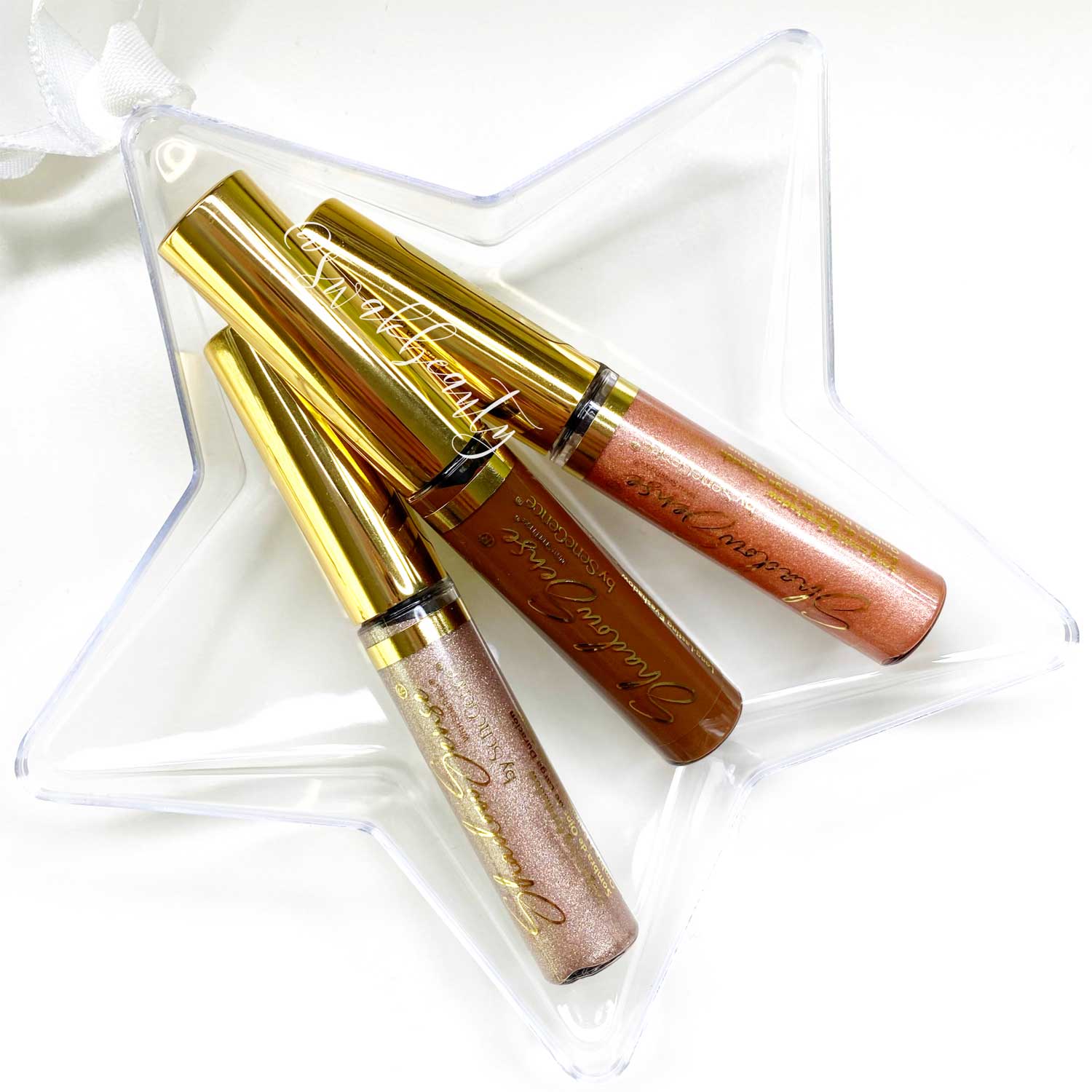 Oh, joyous day! The Holiday Glam Mini ShadowSense and Fresh Baked Mini Gloss Ornaments have arrived into stock! I'm SO excited over how gorgeous these look in person 😍 Talk about giftable! 🎁
The Fresh Baked Mini Gloss Ornament sets include Sugar Cookie, Apple Cinnamon, Gumdrop and Chocolate Caramel – plus, they are all deliciously scented and they're packaged in a beautiful round ornament!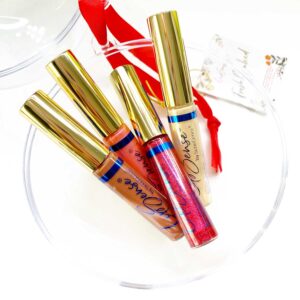 The all new shades from the Holiday Glam ShadowSense Ornament Collections have me absolutely in AWE, you guys! Just look at how gorgeous they are!!  This is the MOST AMAZING trio for all your upcoming holiday looks – and they're packaged in a super sweet star ornament – perfect for gifting (to others, or yourself!) 😘
❄ Celebrate Shimmer – This gorgeous champagne silver with a shimmer texture is both subtle and sweet. It will be perfect as an all over color, as well as highlight for both the inner corner and under the brow.
❄ Rose Glam Shimmer – This pink, rose gold with a shimmer texture is quite possibly my favorite rose gold shade, ever! I love how smooth and effortless this one is – plus flattering on all skin tones!
❄ Hot Chocolate – This deep brown with a matte texture is going to be a new fave – I just know it! Browns are always in rotation during the holiday season, and this one is perfectly toned to suit both day and night looks. I just might have to try this one in my brows, too!