NEW! Iced Neutrals Eye Collection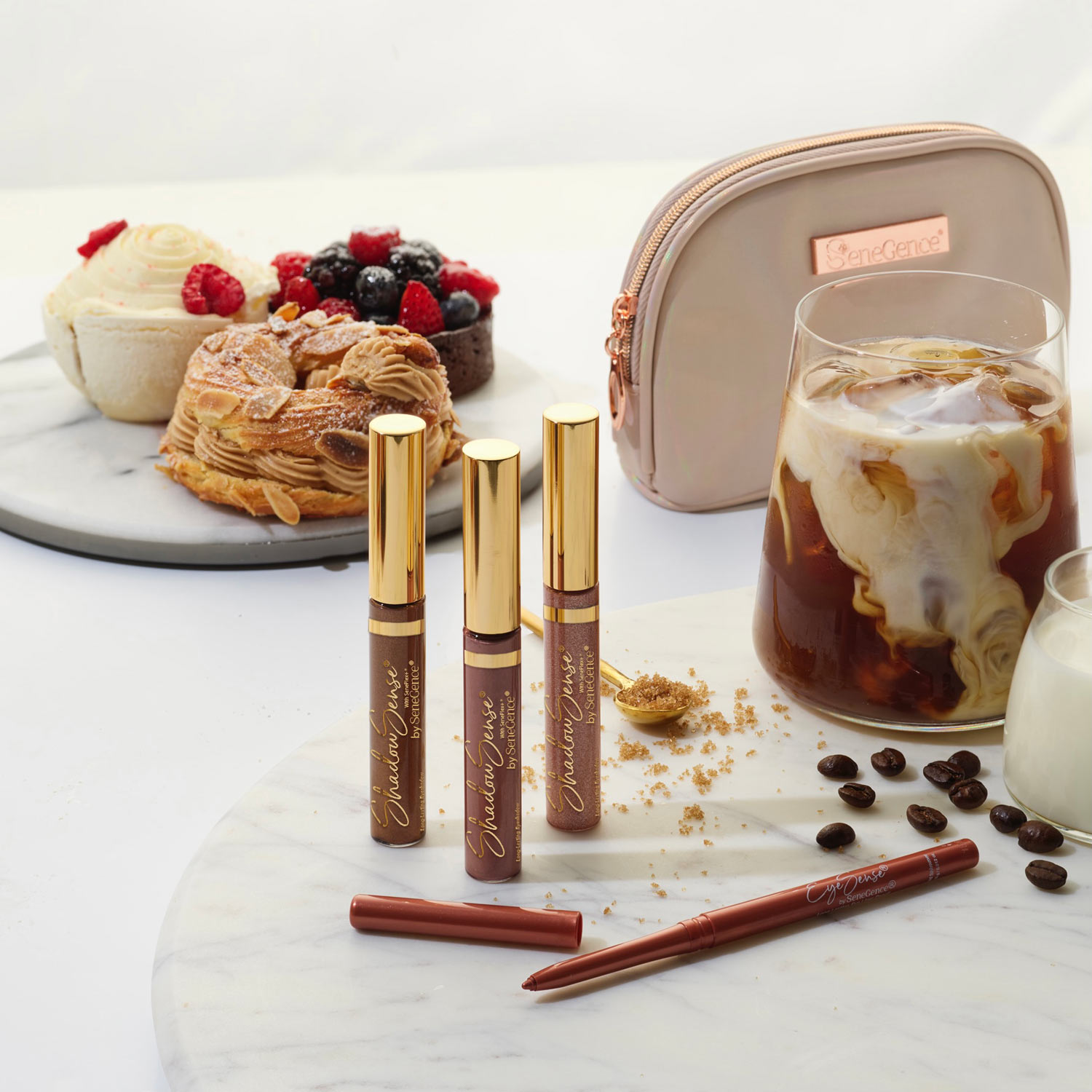 Oh my goodness, you guys! I'm SO excited about this NEW ShadowSense Collection that JUST DROPPED! 👀 These are going to be SO popular! I mean – a rose gold eyeliner pencil plus 3️⃣ new holiday-perfect shadows?! Yes, please! Gimme the Iced Neutrals Eye Collection like, now!
A frosty blend of pearly pigments and neutral tones for a gorgeous, glittering eye look all season long! ✨
The new, limited-edition Iced Neutrals Eyes collection features THREE NEW shimmering, rich eyeshades and a NEW metallic eyeliner pencil for a brush of icy feel during the winter season and beyond! ❄️
✨ Glazed Glitter ShadowSense®: A delicate, sheer rosy shade with a glittering champagne silver.
✨ Iced Coffee Shimmer ShadowSense: A medium-rich, metallic mauve brown.
✨ Caramelized Shimmer ShadowSense: A deep, warm shimmering brown.
✨ Rose Gold Shimmer EyeSense Pencil: A velvet, metallic, copper rose gold.
Grab the collection to receive a FREE Iced Neutrals Bag! Colors are also available individually.
Message me or text the word ORDER to 937-249-0863 to claim yours today – or shop the website HERE.