Dashing Diva "Peppermint Marvel"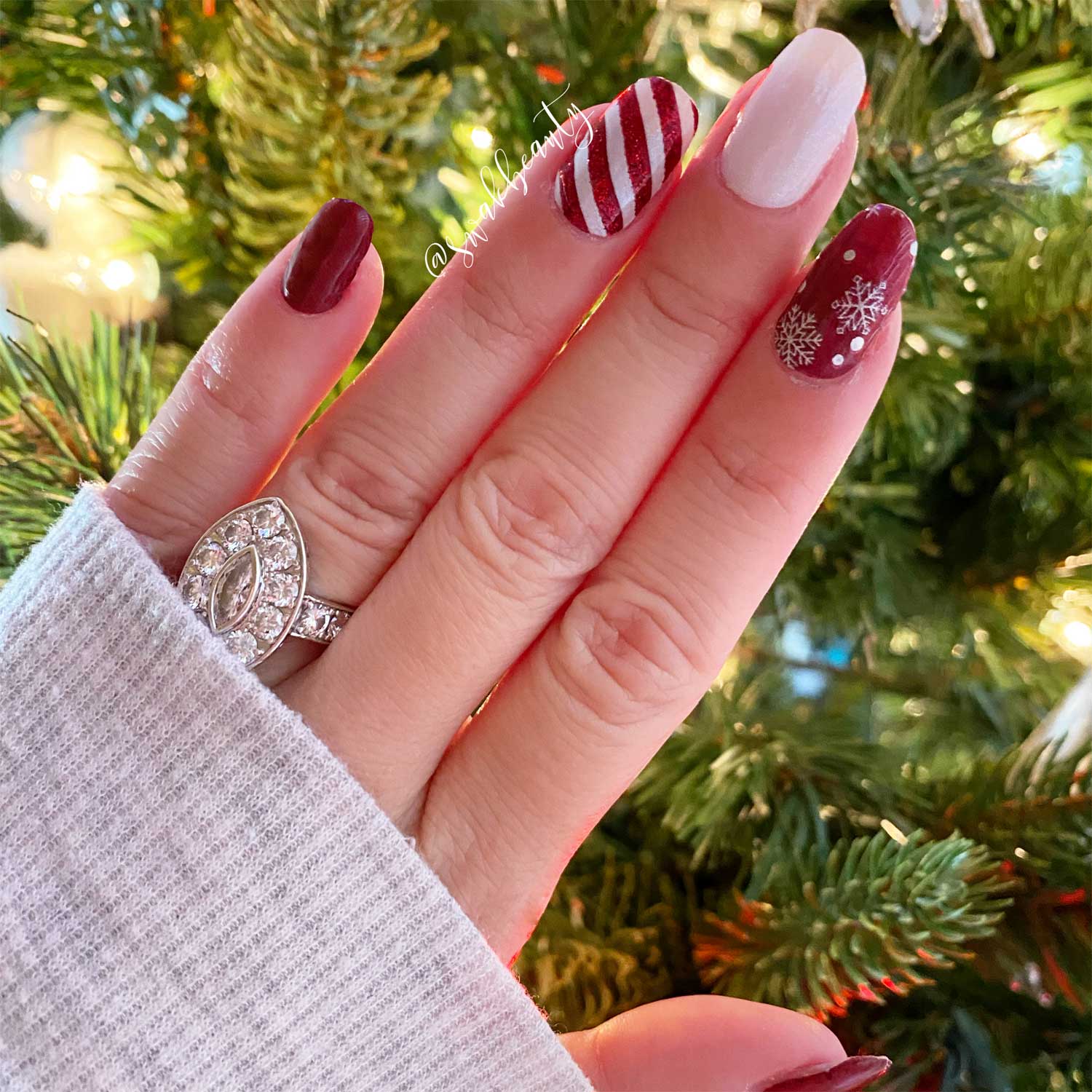 Fresh holiday nails to celebrate this oh-so festive week! 🎄 Loving this Peppermint Marvel set from Dashing Diva USA and all the sparkly, iridescent touches they have! As always I topped with a builder base and stain resistant top coat for the best wear possible!
Grab this set using my link below!
SHOP DASHING DIVA
SHOP AIMEILI BUILDER BASE
SHOP YOUNG NAILS TOP COAT