Snowflake Lip Art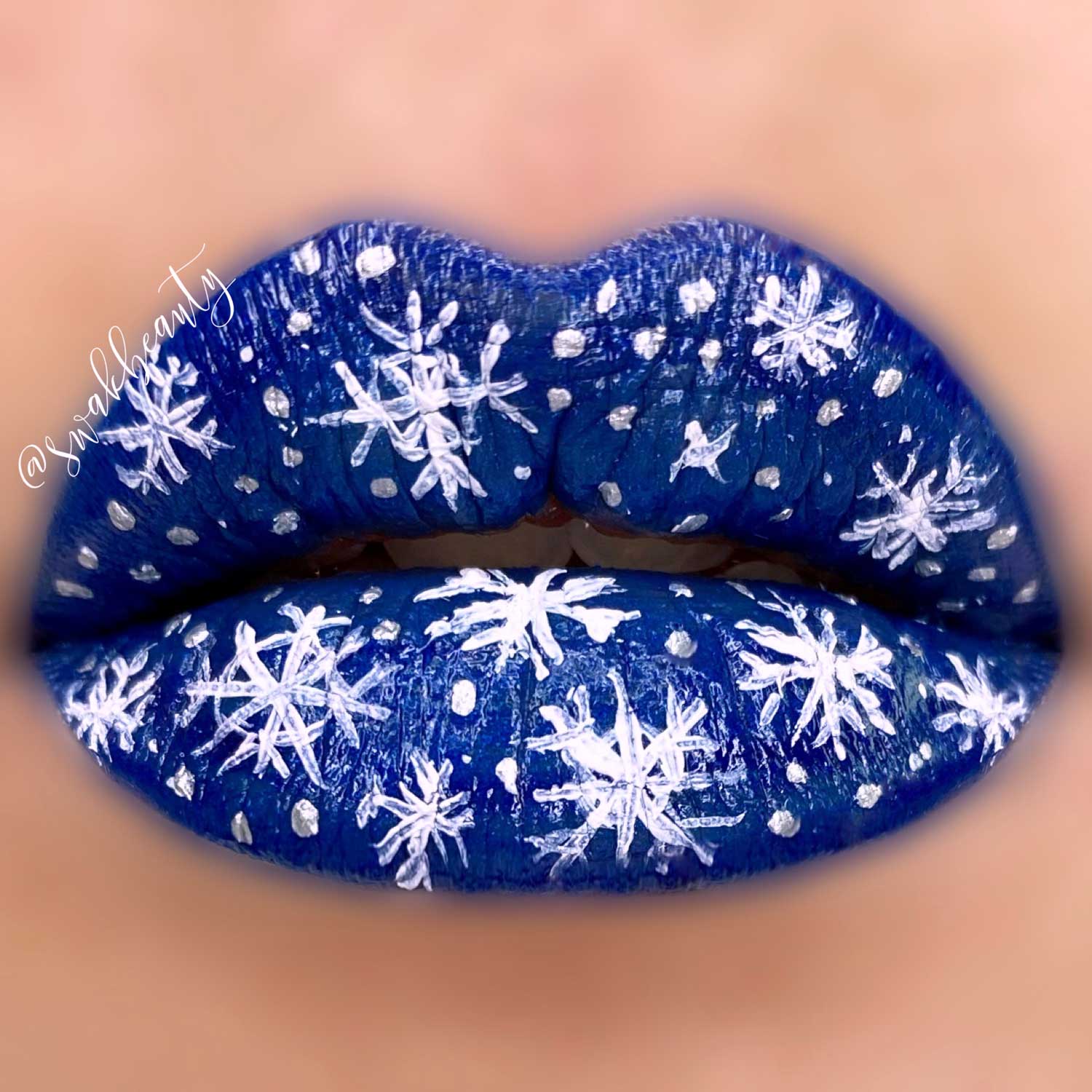 Only 2️⃣ more sleeps 'til Christmas! 🎄❄️ I'm getting so excited for the big day, I just had to celebrate with a little snow-filled lip art!
I used Midnight Muse and Blu-J, mixed equally, for the base, and Snow and Silver Shimmer for detailing ⛄️
Merry Christmas Eve Eve!