Dashing Diva "Snow Globe Magic"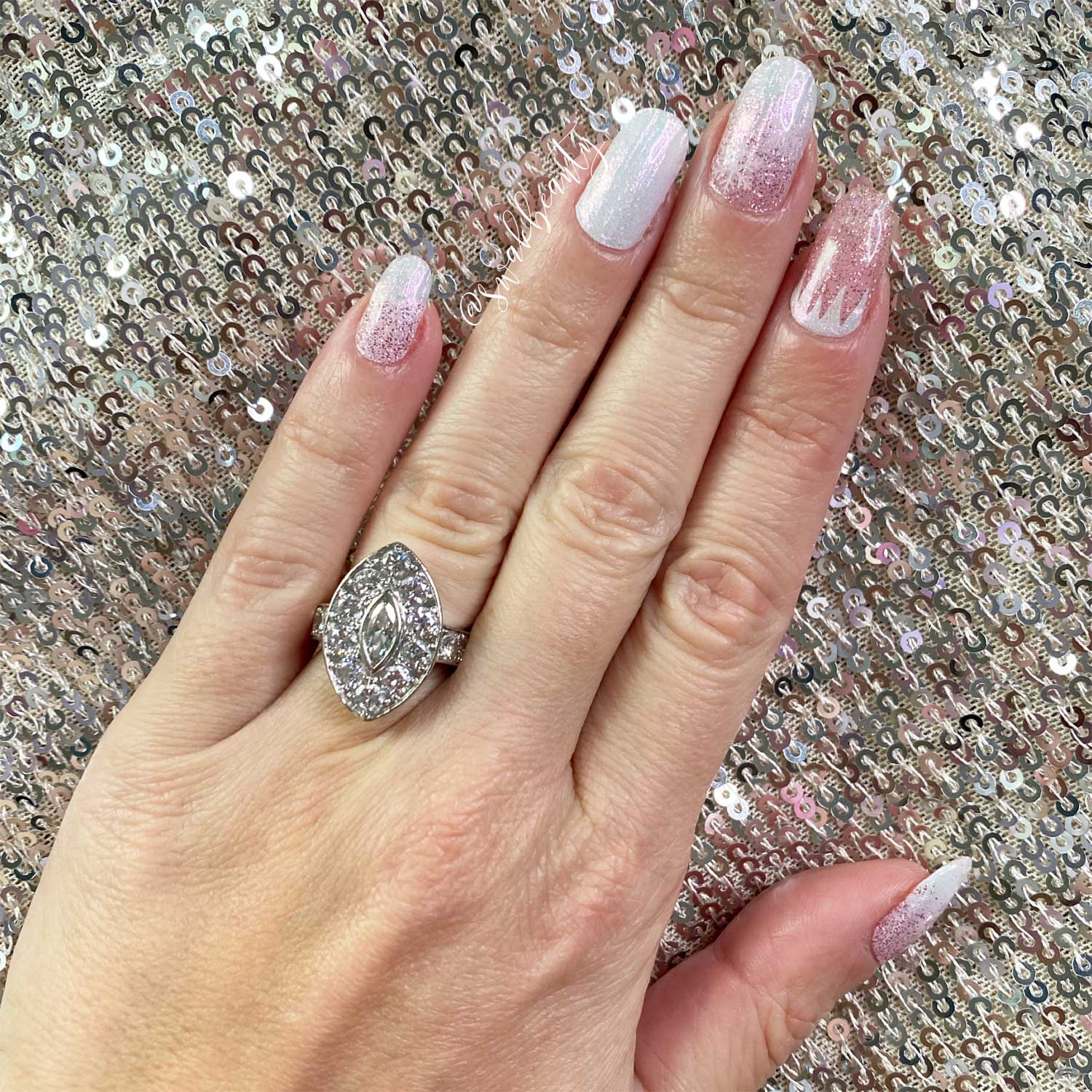 Getting ready to ring in the new year – in style! I love this sweet "Snow Globe Magic" set from Dashing Diva, with its snowflake and pink iridescent finishes – it's just my style and the perfect way to end 2021, and to begin 2022!
We're enjoying the festivities with social distance at home tonight, treating ourselves to a delicious (and a bit fancy!) dinner of lobster, steak, and stuffed mushrooms (in our new air fryer)!
Grab this set using my link below!
SHOP DASHING DIVA
SHOP AIMEILI BUILDER BASE
SHOP YOUNG NAILS TOP COAT