Aries Sign Gloss Comparison Swatches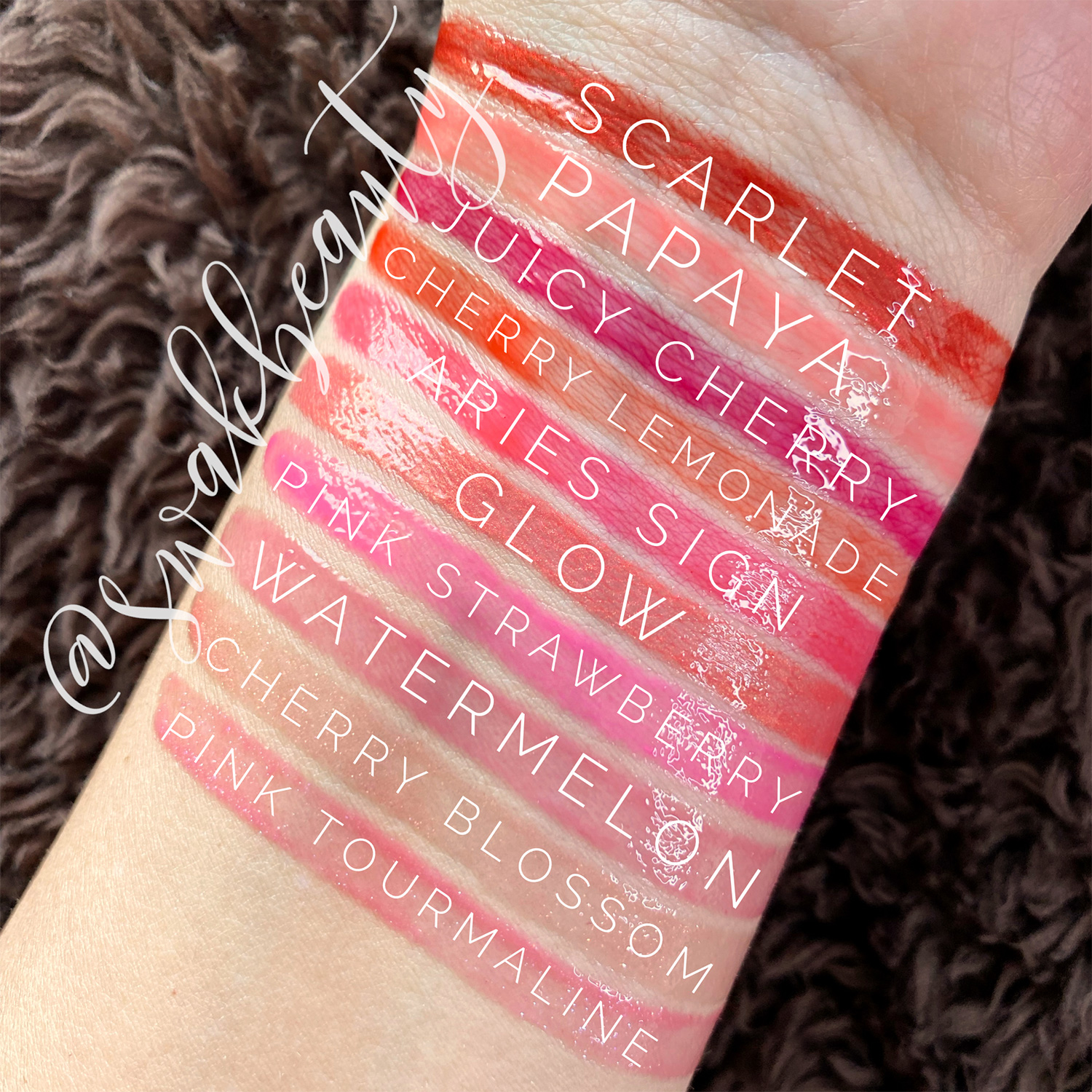 Okay, Aries… I see you! 🤩 I've just fallen in LOVE with Aries Sign Gloss since it's arrival this week!
I love this swatch set, showing Aries' "similar" sister shades, because once again – it shows how UNIQUE our glosses can be! You may see them in tubes and think they're sooo close, but I can honestly say – they're really not! Aries Sign is unlike any gloss we've had before. It's absolutely going to be a summer fave! ☀️
And YES – it's in stock and ready to ship! PLUS it's included in my Spring Stock Sale – which I've now EXTENDED through the end of the month (tomorrow night)!
Comment below, message me, or text the word ORDER to 937-249-0863 to claim yours today!