Soft Rainbow Look of the Day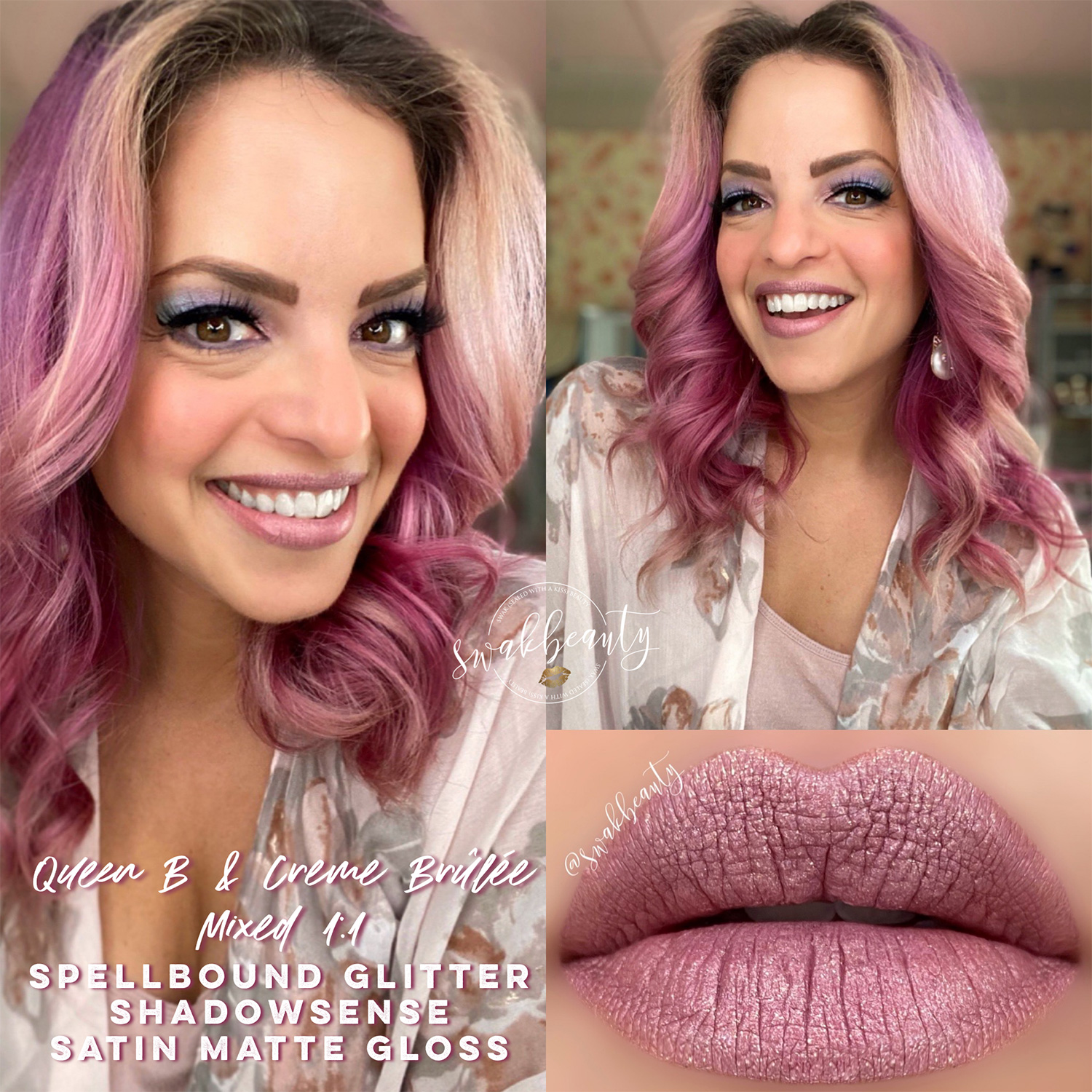 TGIF, you guys! I am so excited to share this gorgeous and soft rainbow-inspired look with you all! It's definitely a look using a lot of colors, but I absolutely LOVE how this turned one out!
On my eyes, I used a base of Snow (to keep the colors popping!) followed by Ballet Slipper, Spellbound Glitter, Amethyst, Elixir Glitter, Turquoise (mixed with Snow), Sea Glass Shimmer, Tumbled Jade and Moca Java on my contour. What an insanely beautiful palette – don't you think?!
On the lips, I used Queen B mixed with Creme Brulee, in a 1:1 ratio, with Spellbound Glitter pressed lightly in the center for a subtle ombré effect, and I topped with Satin Matte Gloss. Wowza, is this a beautiful combo, too! 🤩
On my face, I used Silk Primer, followed by Buff MakeSense mixed with Light-Medium CCTM, and L-M concealer for added coverage. I used Moca Java to contour, Candlelight under the eyes, and for highlight, with Terra Cotta BlushSense and Peach Flush Powder for added color. I finished the look off with Bronze Glowify mist – yesssss, gimme ALL that glow!
EVERYTHING you see is in stock and ready to ship! Text the word ORDER to 937-249-0863 to claim your faves today!