Tropical Paradise Scented Gloss Collection NOW IN STOCK!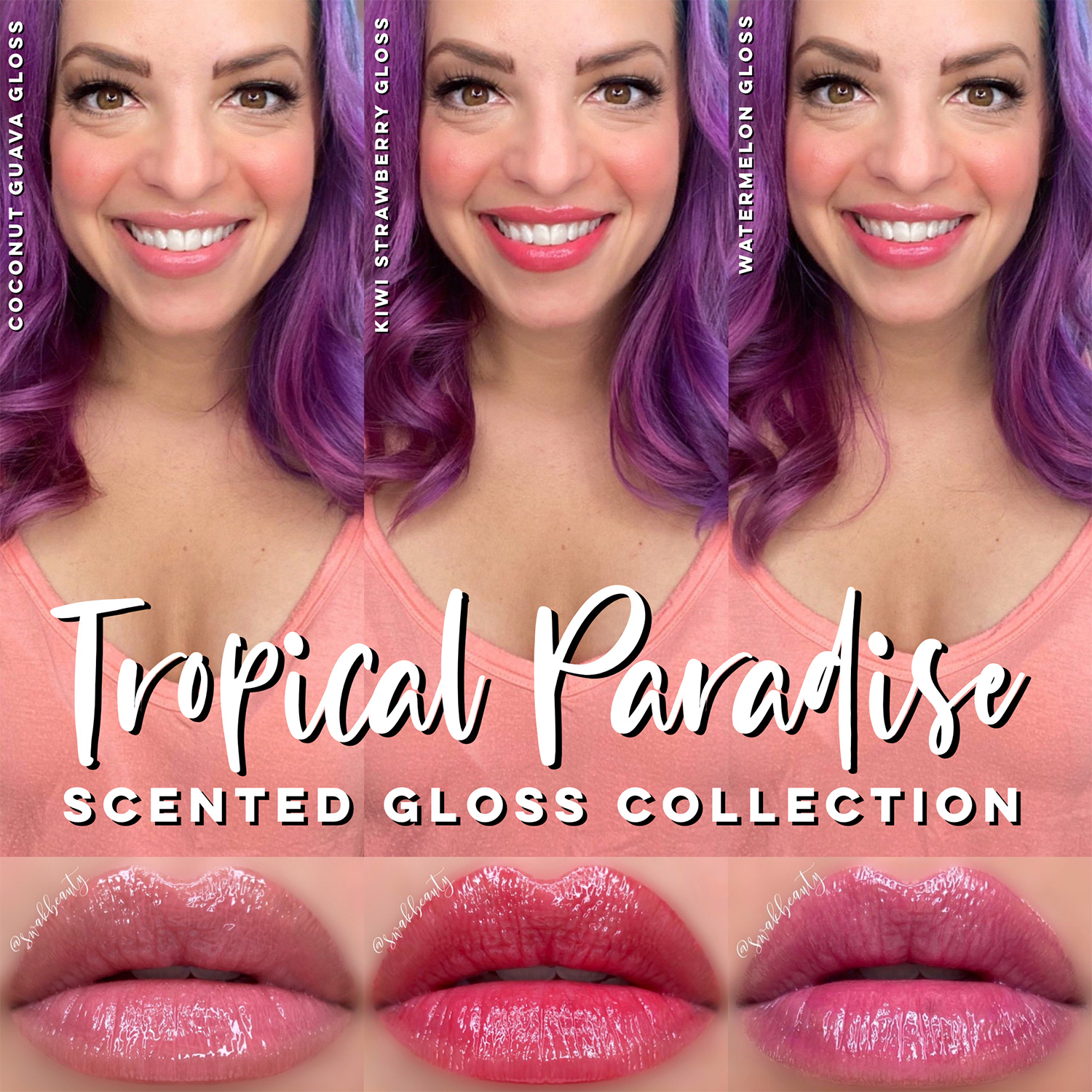 Oh my, how DELICIOUS do these glosses look up close?! 🏝️ The NEW Tropical Paradise Scented Gloss Collection has officially landed into stock – and you guys, I'm drooling over how perfect these are 🤩
Watermelon is returning, while Coconut Guava and Kiwi Strawberry are BRAND NEW! 🥳  Each gloss comes in a special edition, midi sized tube, and a yummy fruity scent!
🍓 NEW! Kiwi Strawberry: A medium pink with a sweet kiwi-strawberry scent.
🥥 NEW! Coconut Guava: A soft pink, kissed with a light coconut guava scent.
🍉 RETURNING! Watermelon: A vibrant pink with a juicy watermelon scent.
Glosses are available individually or as a set! Grab the collection to receive a FREE rose gold makeup bag with your purchase!
I went live earlier today to give my FIRST IMPRESSIONS of this summer-perfect collection, if you missed it, scroll down to watch the replay below! ⬇️
I shipped all preorders today! This collection is IN STOCK and READY TO SHIP! Text the word ORDER to 937-249-0863 to claim your faves today!