Welcome the Desert Sands Lip Collection!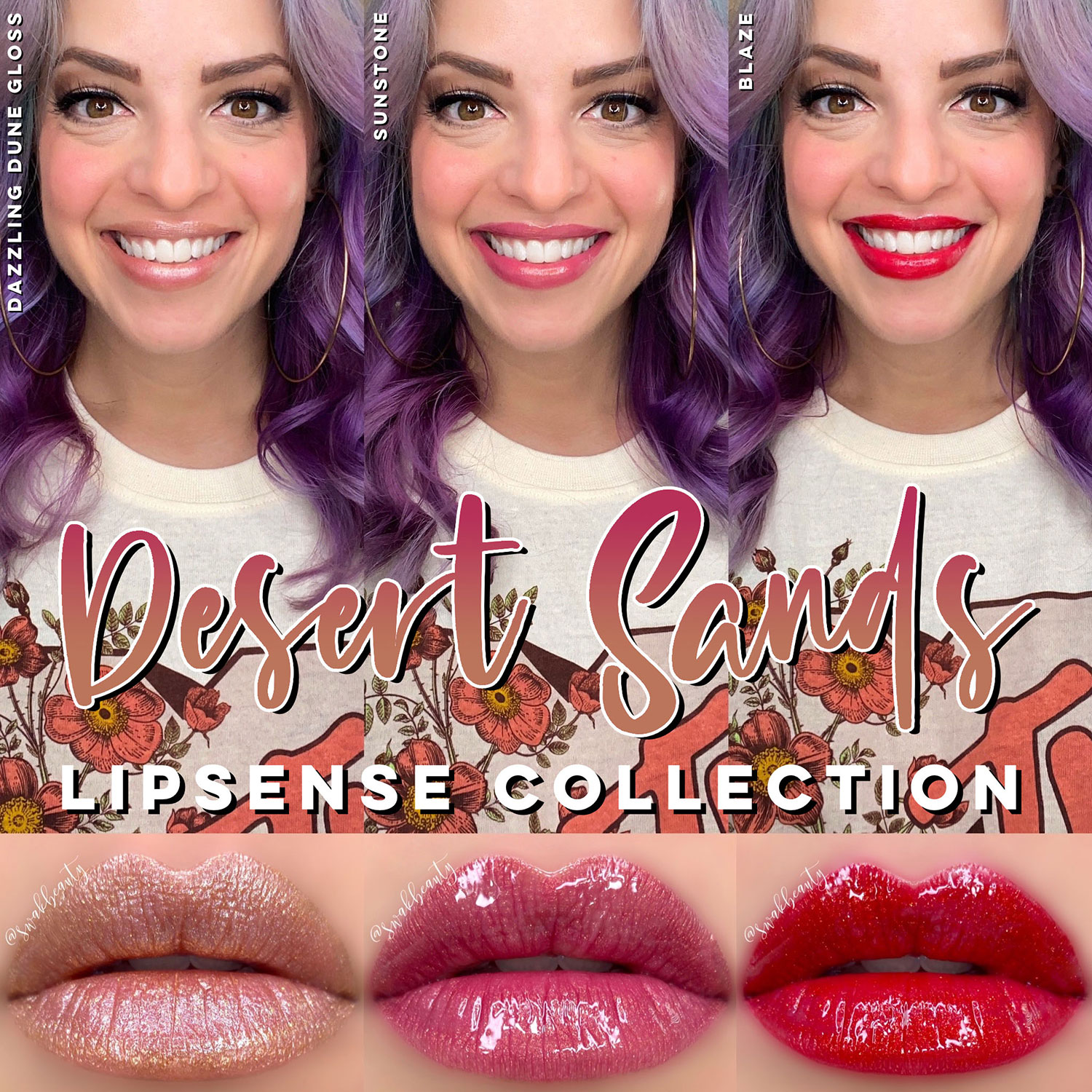 To say that I'm OBSESSED with the new Desert Sands LipSense® Collection might just be the understatement of the year 🤩 You guys, I am OVER THE MOON with how gorgeous these shades are on and in person! They're absolutely spectacular for summer 🤌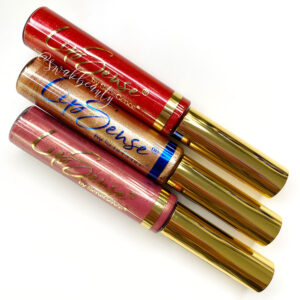 ☀️ New! Blaze LipSense – a HOT and fiery red with glowing rose gold glitter, this shade is simply JAW-DROPPING when on. The glitter almost gives Blaze a luminescent feel – it's bold, unique, and will definitely catch lots of eyes all season long!
☀️ New! Dazzling Dune Gloss – a shimmering, sparkling, rose champagne gloss, this gloss is the perfect amount of summer glow for the lips. It's like a more muted version of Ultra Gold Glitter, but with a rosey gold tone! I love how smooth the finish feels as well!
☀️ Returning! Sunstone LipSense – a medium rose pink with a glistening gold finish, this is quite possibly my favorite pink of all time. I decided it needed a re-shoot now that its back in stock, and I'm so happy with how accurate this photo now is. This pink is perfection for day or night!
This collection is officially IN STOCK and ready to ship! 🥳 Snag the set to receive a FREE multicolor cosmetics bag. Colors are also available individually!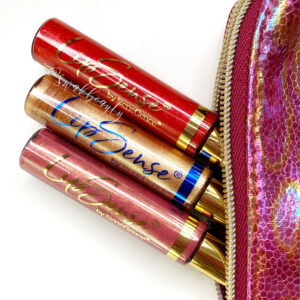 🔥 Text the word ORDER to 937-249-0863 to claim your faves today! 🏖 Lots more of this stunning new collection will be coming soon, so stay tuned!! 🥳🥳🥳