Barbiecore Look of the Day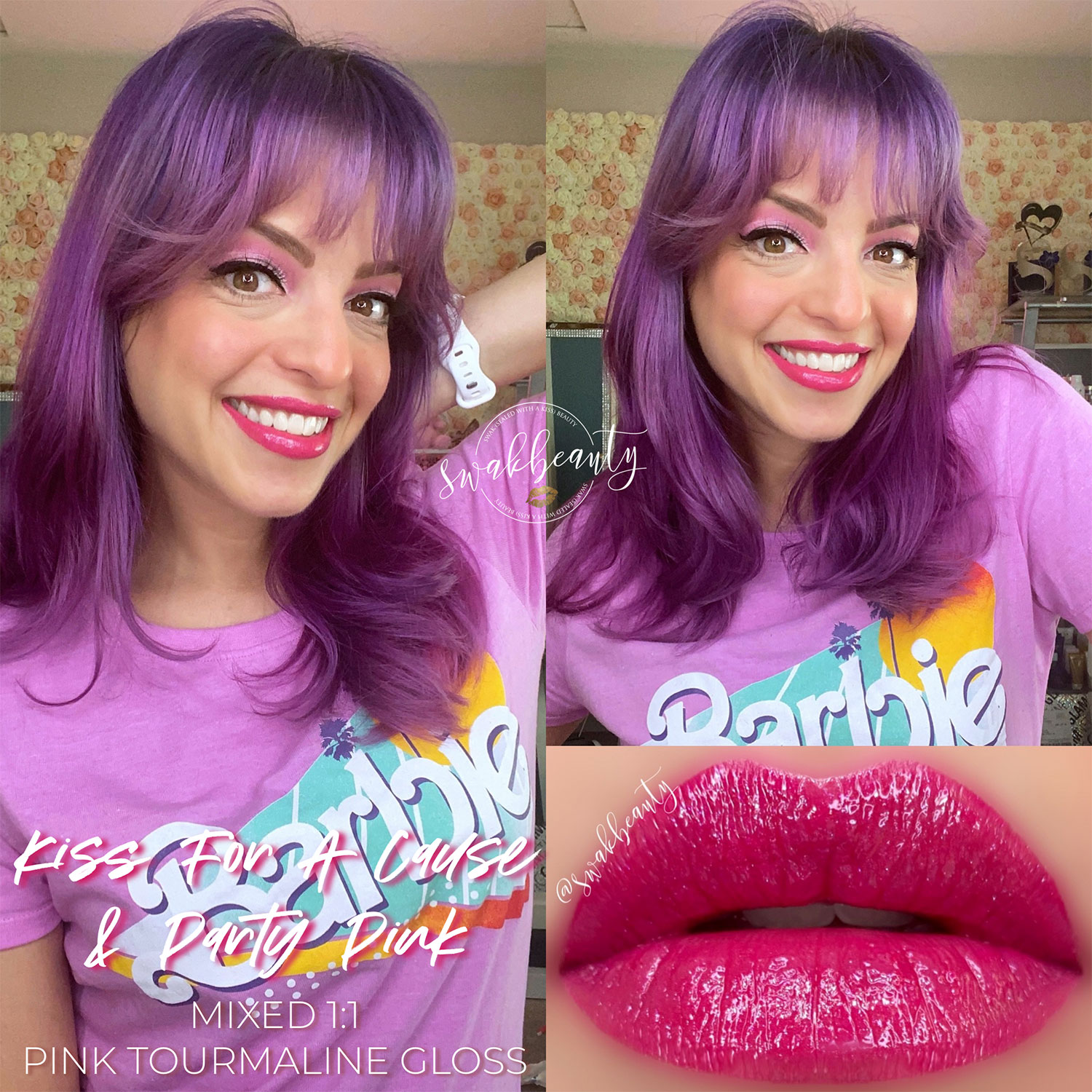 I've been SO excited about the new #BarbieMovie that's being shot in Cali right now, I just knew it was the perfect time to break out some BARBIE PINK makeup – you know, "au naturale" for a girl like me 😜 I had SO MUCH FUN creating this ode to all things pink! 💕💕💕
On my lips, I premixed Kiss For A Cause with Party Pink, using a 1:1 ratio. I then topped the combo with Pink Tourmaline Gloss. HOW PRETTY IS THIS MIX?! 🤩 I'm truly obsessed!
On the eyes, I first drew a contour line with Pink Berry BlushSense, and cut the crease with Whisper Pink. I used Aurora Shimmer on the outer corner, tracing again the contour line and blending for added depth. On the inner corner of the lid, I used Spellbound Glitter, followed by Pretty 'N Pink moving towards the center, meeting up with Aurora on the outer corner. 💕 It's such a sweet combo, don't you think?!
Everything you see is in stock and ready to ship! Comment below, message me, or text the word ORDER to 937-249-0863 to claim your faves tonight!
Other Products Used:
Silk Primer
Medium CCTM
White Concealer
Light-Medium Concealer
Moca Java ShadowSense for contour
Moca Java & Rustic Brown SS on brows
Candlelight SS under eyes
Black LashSense VolumeIntense Mascara
Terra Cotta BlushSense
Peach Flush Translucent Powder
Bronze Glow Glowify