Upcoming Global Price Increase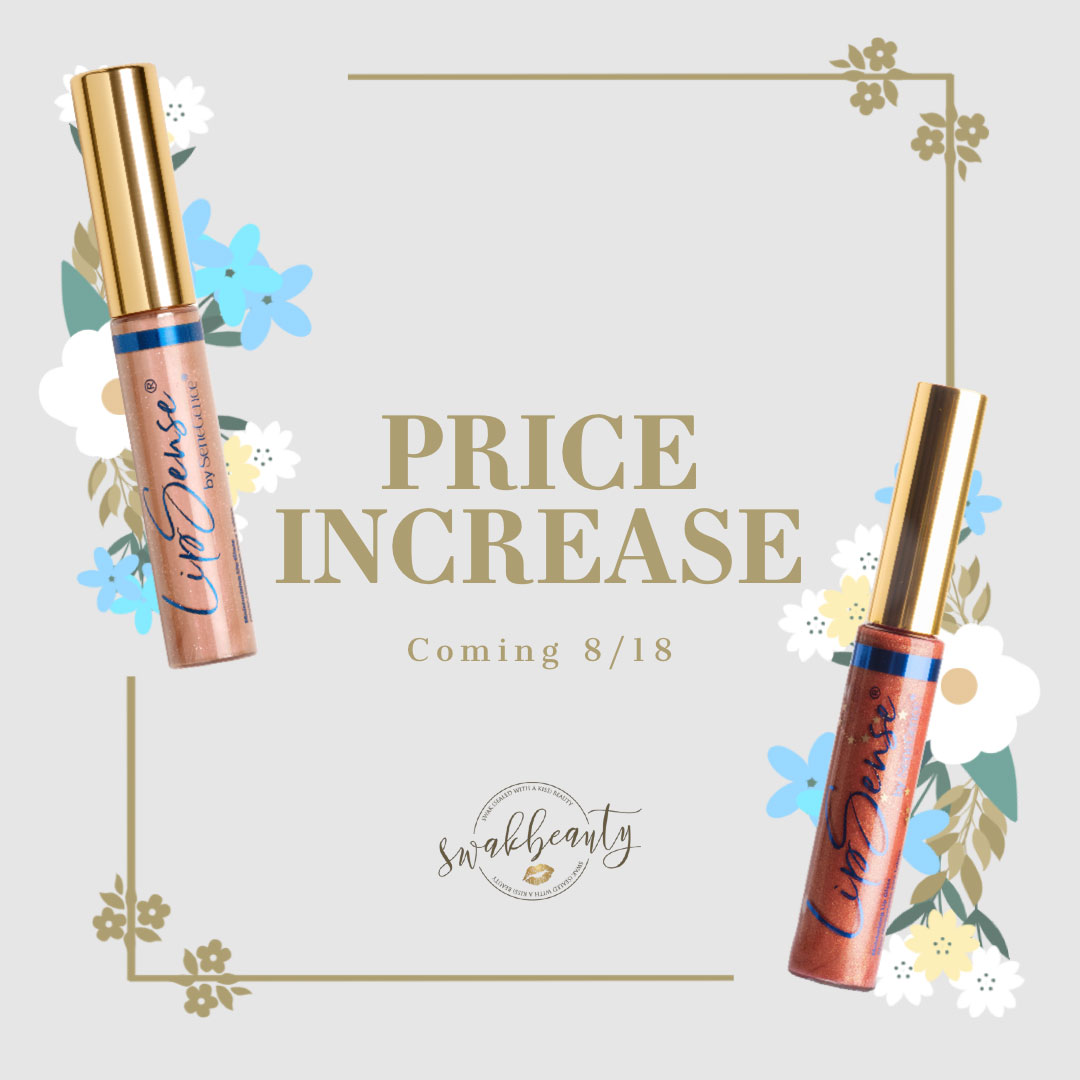 ‼️ BIG ANNOUNCEMENT – PLEASE READ ‼️
It's no secret, prices are going up E V E R Y W H E R E. Between the cost of goods, food, shipping, gas – we are seeing it all around these days.
On August 18th at 12:00am pst, SeneGence will be implementing a global price increase on ALL products. I'm not privy to the new pricing yet, but corporate has been gracious enough to give us a heads up – so that we can prepare.
On average, we are being told that prices will go up 1️⃣0️⃣%. When comparing to increases seen across the country, this level is pretty minimal – and for that I'm supremely grateful. 👏 That being said, you still have TIME to stock up on all your faves at the current prices BEFORE the increase hits! 🚶‍♀🏃‍♀️
SeneGence has worked hard to keep pricing down during the pandemic, and we haven't seen a price increase in over 8 years – so I 💯% get it and support their decision.
There will also be a small increase in my personal shipping costs as of 8/18. My flat rate shipping charge has been $5 since I started this business, and I've seen multiple increases from USPS without raising my price a penny. I am unable to absorb these costs moving forward, so as of the 18th my flat rate shipping cost will raise to $7. HOWEVER – I will also be implementing a new INCENTIVE of *FREE FLAT RATE SHIPPING* on ALL orders over $100, regardless of promotions or sales. This applies to my stock orders only.
NOW is the time to stock up on all your faves, before these increases take effect! Comment below, message me, or text the word ORDER to 937-249-0863 to claim your faves today!