Shop My NEW Stock Form!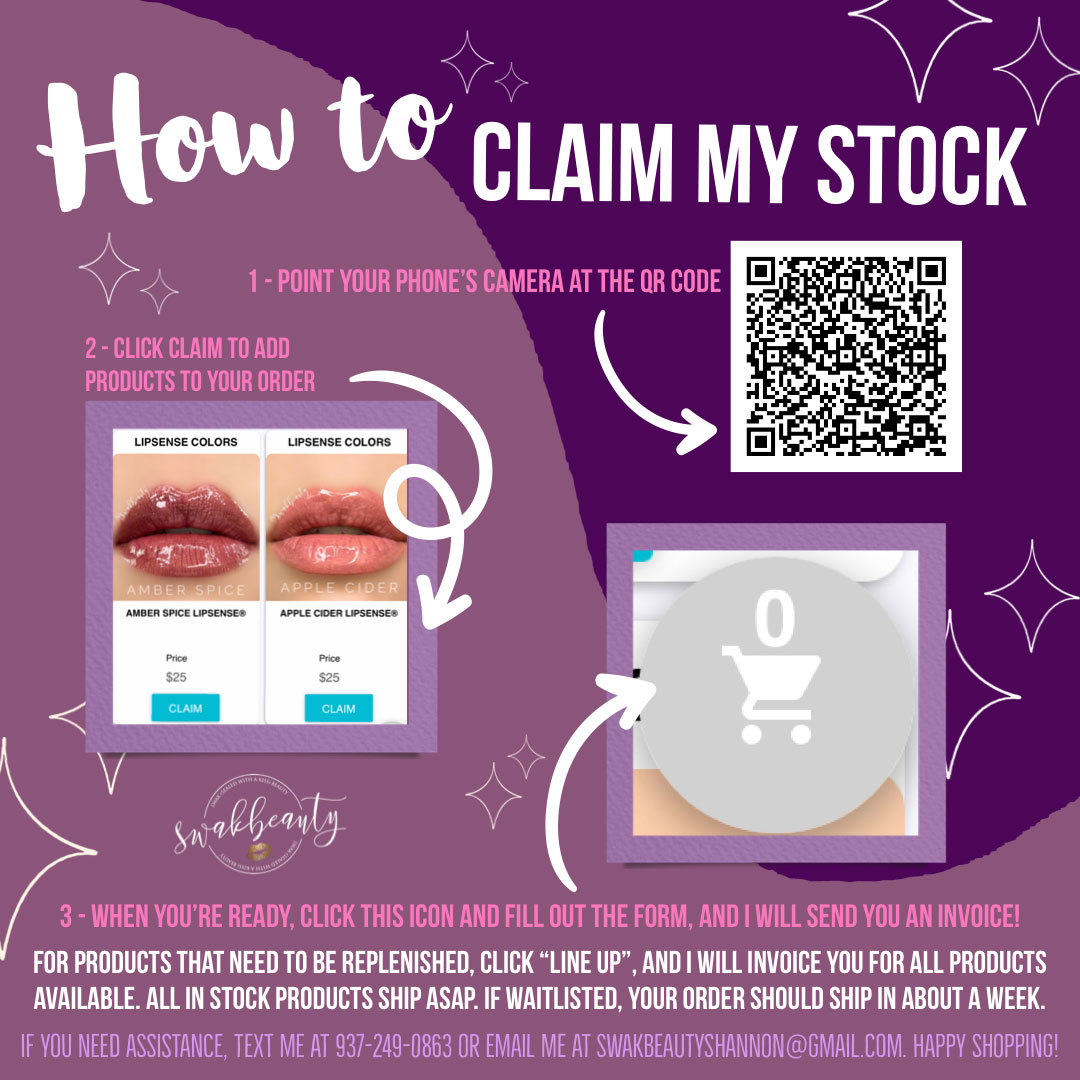 Have you heard the HUGE news? 🗣 I have a NEW and EXCITING way to shop my (massive) inventory – JUST IN TIME for the price increase which is set to hit in only 2️⃣ days! This is the BEST TIME to stock up on all your faves at the LOWEST PRICES possible – and now it's even EASIER THAN EVER! 🥳🥳🥳
Follow the instructions in the graphic to start your shopping spree NOW! If the QR code isn't working for you, just click this link!
YES – I am still accepting orders via comment, DM and text, too! Text the word ORDER to 937-249-0863 to start your stock order tonight 😘
I am DYING to hear what you think of this new claiming system! I LOVE that it makes it easy to shop visually 🤩 and I feel like it's such a SEAMLESS and PAINLESS process for you, my amazing customers. 🥰
If you have any questions or concerns with the form, please don't hesitate to reach out! It's always my #1 GOAL to make shopping with me a very pleasant experience – and I work hard to improve my processes all the time. Your feedback helps ensure I am keeping your needs at the top of my list!
I hope you guys LOVE this upgrade as much as I do! 🤩 I'm actually 100% obsessed 😍😍😍