Brick Maple Look of the Day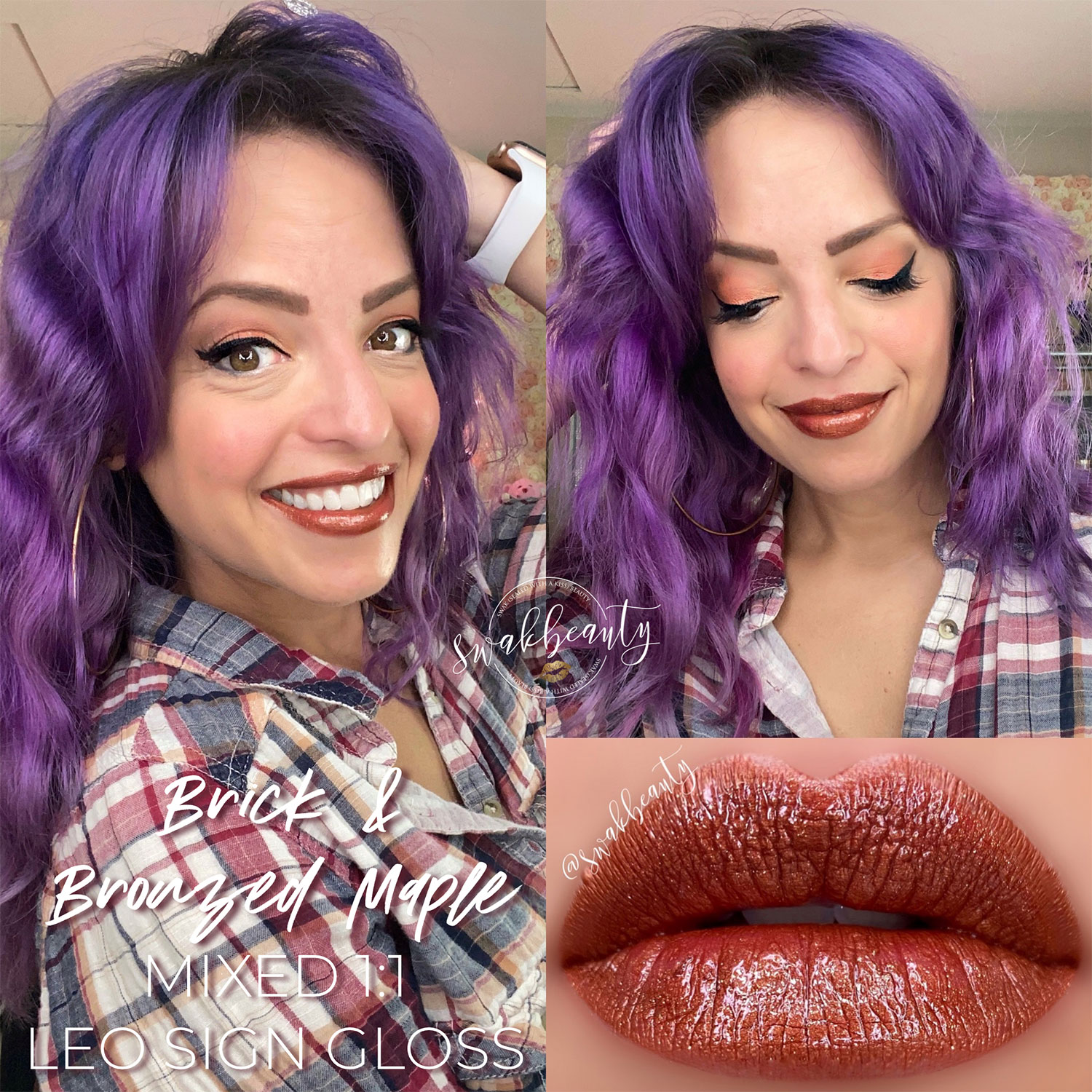 It's been cooling off a bit these last few days – a break from the big heat wave I know so many of us have been experiencing! 🥵 And with the shift, I decided to play in some transitional fall colors with a FULL FACE look! 🍂
PS – Today is Ryan and I's 7th Wedding Anniversary! 🥂 This day just makes me all sort of happy 🥰
I actually thought of this lip mix earlier in the weekend (but I was so busy running errands today is the first chance I had to whip it up) – it's an equal premix of Brick and Bronzed Maple (two of my fall faves!), topped with Leo Sign Gloss, my new warm gloss go-to. It's even more gorgeous than I had imagined 🤩
On my eyes, I used Peaches on my inner corner, with Goldstone Shimmer in the center area of the lid. On the outer corner, I used Rustic Brown, and in my crease I used a quick swipe of Pink Posey. I love how this one turned out! On the waterline, I used two of the brand new EyeSense liner pencils, Charcoal and White, to create a bright-eyed effect!
Here's everything else I used today!
Silk Primer
White Concealer under eye base
Translucent Powder to set under eye area
Medium-Deep CCTM
Light-Medium Concealer
Moca Java ShadowSense for contour
Moca Java & Rustic Brown SS on brows
Candlelight SS under eyes
Black LashSense VolumeIntense Mascara
Terra Cotta BlushSense
Bronze Glow Glowify
Everything listed is in stock and ready to ship! Shop this look using my NEW and super easy-to-use Inventory Claim Form, or text the word ORDER to 937-249-0863!