3 New Shadows In Stock!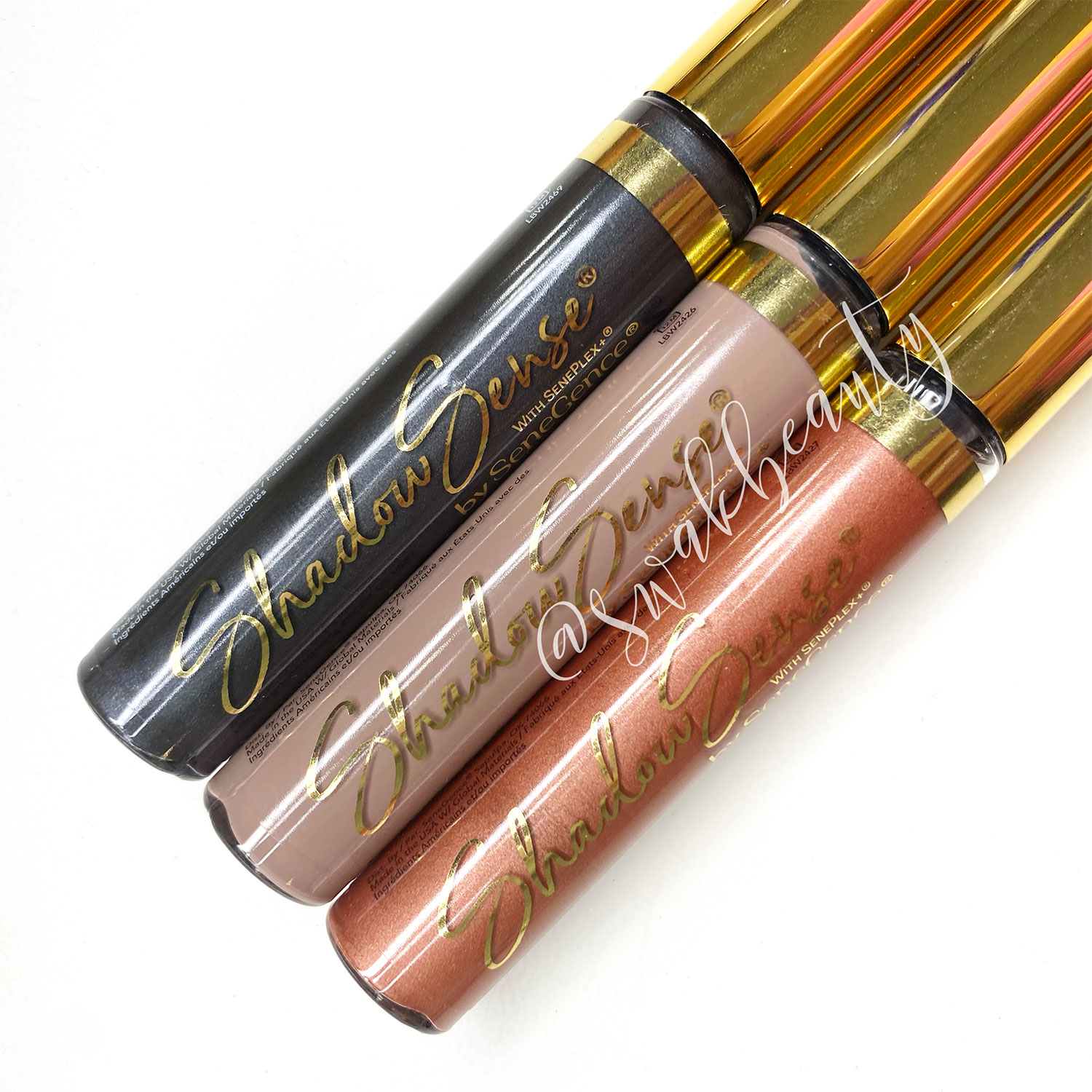 I'm SO excited that THREE stunning new limited edition ShadowSense shades arrived into stock this weekend! I had intended on packing up preorders first thing today, but I depleted my bubble mailers last week – and the replacements are running a bit behind today. 😅 They are arriving any minute today, but since I had some extra time waiting on them – I decided to get to shooting the new colors right away! And WOW am I glad I did – these colors are pure perfection!! 🤩👏
🖤 Charcoal Shimmer – a charcoal gray shade with a subtle shimmer
🖤 Storm – a medium neutral mauve-taupe shade with a matte finish
🖤 Smolder Shimmer – a glowing copper-mauve beige shade
⭐️ GRAB DUOS TO SAVE 15%! ⭐️
Each of the NEW color drops has been paired with a FAN FAVORITE shadow shade to create a simple and easy-to-wear look – there's a set for every occasion! 🥳
🖤 SMOKE & MIRRORS DUO – Achieve a steamy smokey eye with taupe brown Moca Java Shimmer and a subtle Charcoal Shimmer accent
🖤 PINK STORM DUO – Cook up a Storm with delicate mauve-tape and a touch of light pastel Pink Frost with matte finishes
🖤 SMOLDERING LIGHT DUO – Mix an alluring copper-mauve Smolder Shimmer shade and Candlelight, a neutral golden beige to keep your looks warm and inviting. NOTE: Inventory on Candlelight is low – so it may be substituted for Copper Rose
Colors are available individually and as duos – ALL are in stock and ready to ship TODAY! 🎉
Click HERE to shop my Current Stock! Just click CLAIM to add items and once you're done shopping, click the 🛒 and enter your details and I will send you an invoice promptly! If you prefer not to use the form, you can also text the word ORDER to 937-249-0863 to shop via mobile!