Soft Glam Collection – Part 2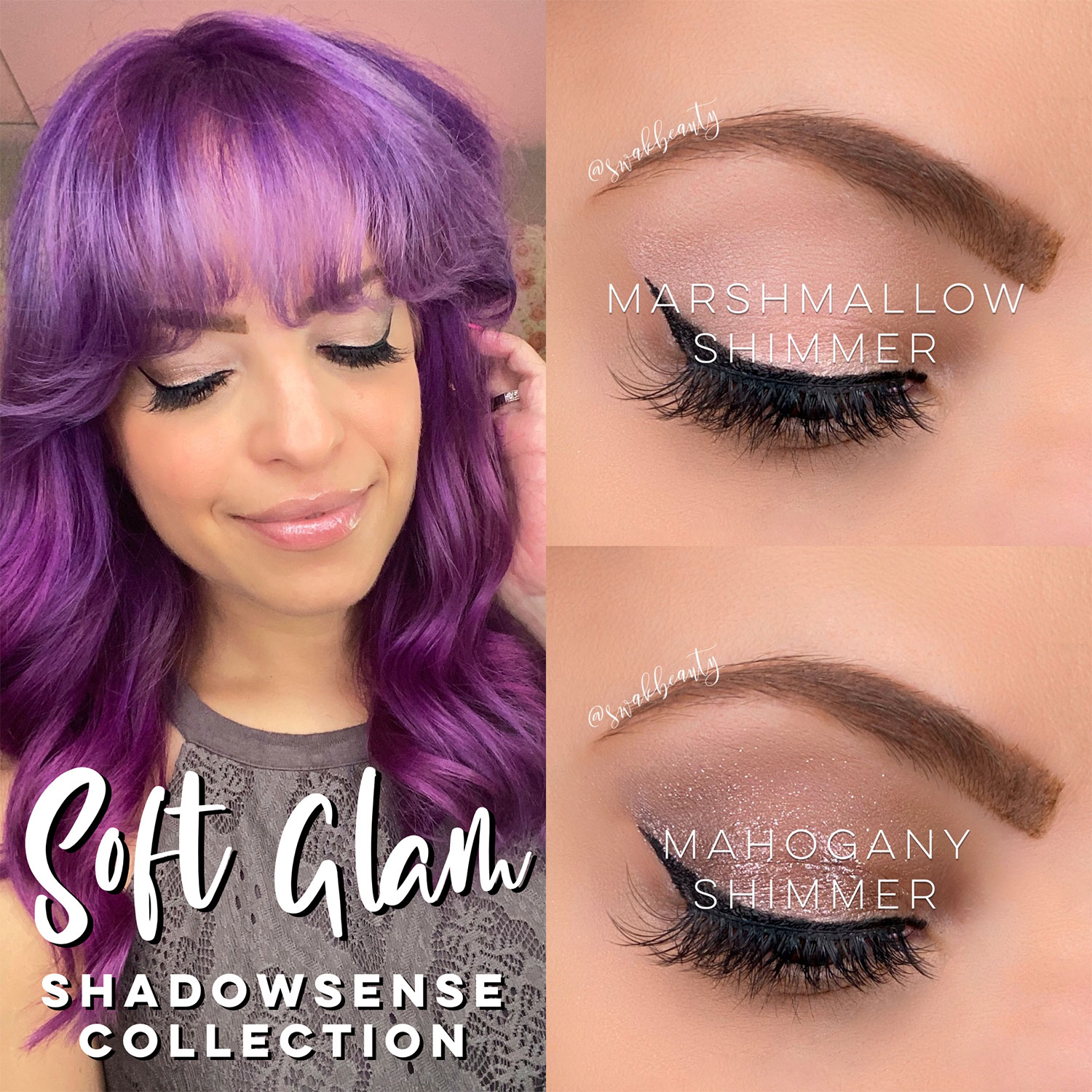 You guys were excited about the lippies – what about these insanely gorgeous NEW SHADOWSENSE COLORS?! 😍 WOW – I am officially drooling! Altogether, the Soft Glam Collection has FAR exceeded my wildest dreams, and it's officially my favorite release of the entire YEAR. 🤩🤩🤩
There's TWO new gorgeous ShadowSense shades to enjoy in this set, and both of them are absolutely MUST HAVES! 👏 I had to show you these colors individually – and also together as a combo! THEY WORK SO WELL TOGETHER, YOU GUYS! 🙌
🫶 NEW! Mahogany Shimmer – A medium burgundy chocolate shade with soft shimmer.
🫶 NEW! Marshmallow Shimmer – A soft pink beige shade with a subtle glowing finish.
Like the lip colors in this collection, these shadows are SO versatile. I know I'll be wearing them year-round!
You can also order by shopping my inventory or texting the word ORDER to 937-249-0863 to shop via mobile.
I can't wait for you to get your hands on these!!! 🤗