MOTD – Mardi Gras Carnival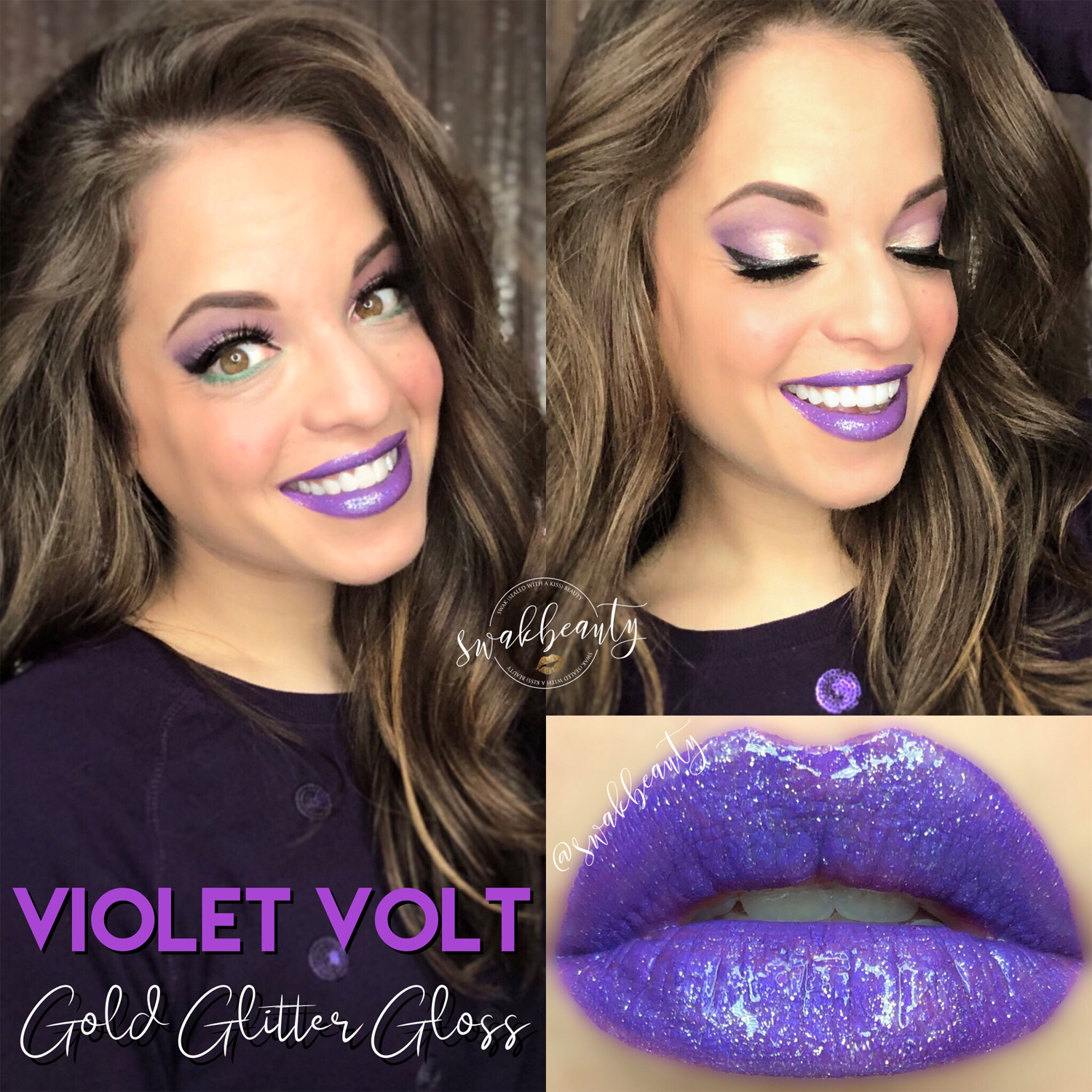 "Laissez Les Bons Temps Rouler!"
… Or, "Let the Good Times Roll!", if you're partial to English!
Mardi Gras will be celebrated on Tuesday – and this is the perfect festive look to help you celebrate! After a little digging, I also learned that today, Sunday, a parade called Bacchus, will roll through New Orleans. It is in celebration of the Greek god of wine, with grape-related throws. With so much purple incorporated into this Mardi Gras look, it would also work great for today's parade – now if only I could get to New Orleans to show it off in person. 😉
I'm so obsessed with these gorgeous hues and how they work together. I feel like a walking King Cake, and I couldn't be happier about that!!
Today's eye look features a multitude of ShadowSense colors, all of which mix and blend so beautifully with one another. I used a mix of Pink Berry BlushSense with Denim ShadowSense to create this gorgeous custom deep purple on my outer corners, building up the outermost edges with Deep Plum ShadowSense for additional dimension. I used Sandstone Pearl Shimmer as my cut crease on the main lid area, using the purple tones above the crease, and Pink Posey ShadowSense to transition to the brow bone. I used Sandstone Pearl Shimmer again as a highlight (it's always so perfect under the brow!), and then I used Palm Glitter (still one of my all-time fave colors!) on my waterline for a pop of festive green.
I wanted to carry the theme down to my lips, so I chose the PERFECT Purple for Mardi Gras, Violet Volt, and topped it with Gold Glitter Gloss to add that carnival flair!
Here's everything you need for this look!
💋 Silk Pore & Wrinkle Minimizer
💋 Medium CCTM, Dewy & Cafe au Lait MakeSense, mixed
💋 Moca Java ShadowSense as contour
💋 Bronze & Terra Cotta BlushSense
💋 Medium Concealer on Blemishes
💋 EyeLuminator and White/Medium Concealers, mixed under eyes
💋 Candlelight ShadowSense as eyeshadow base
💋 Pink Berry BlushSense & Denim ShadowSense mixed 1:1, Deep Plum, Sandstone Pearl Shimmer & Pink Posey ShadowSense on eyelids
💋 Palm Glitter ShadowSense on waterline
💋 Rustic Brown ShadowSense on brows
💋 Starry Sky EyeSense as eyeliner
💋 UnderSense 3-in-1 Lash Primer
💋 Black LashSense VolumeIntense Mascara
💋 Violet Volt LipSense
💋 Gold Glitter Gloss
💋 Kiss Couture Faux Mink Lashes in Gala