Now in Stock… Get Glowing Mini Pearlizer Collection!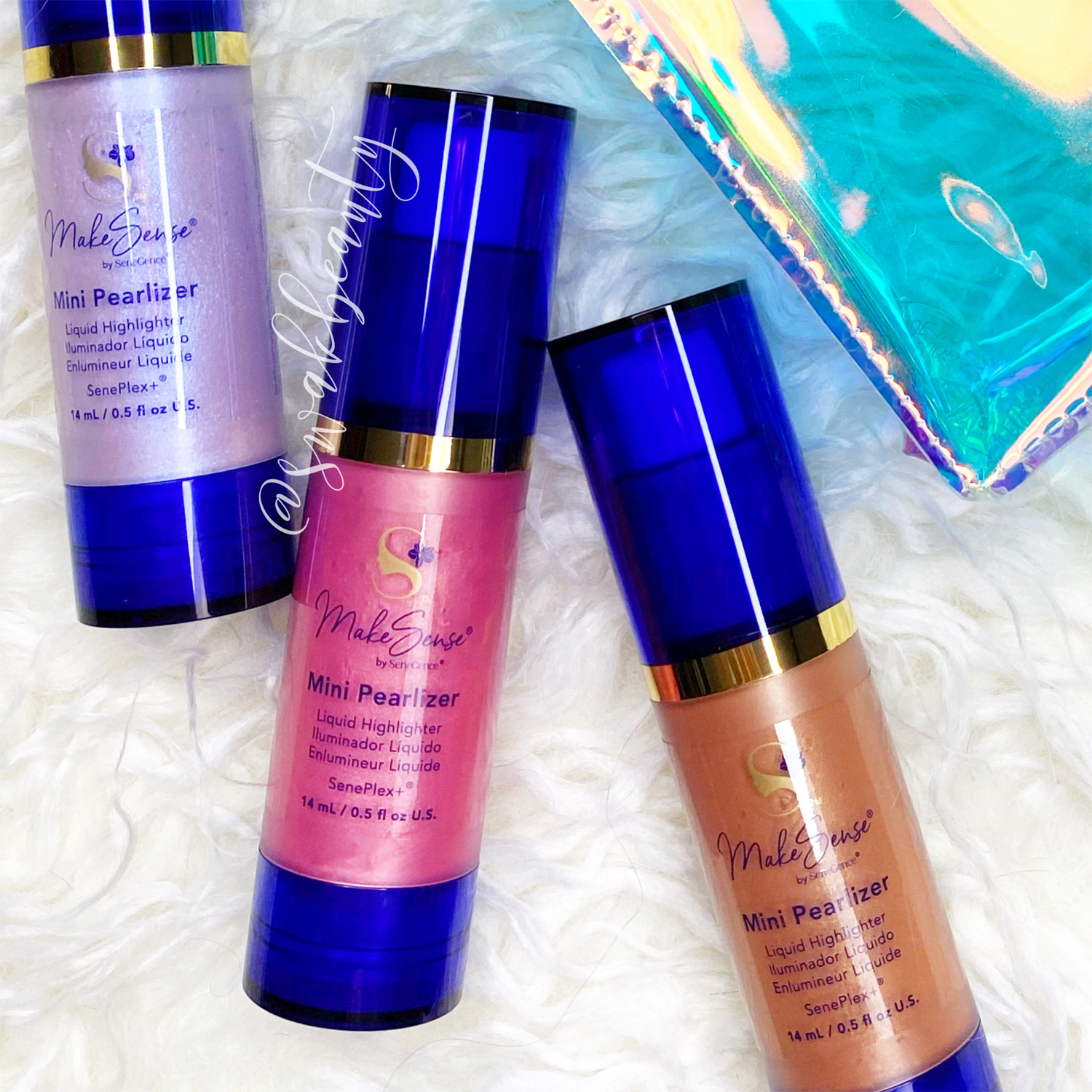 WOW, you guys!! I had SO much to post yesterday with the new In Bloom and Satin Matte Nude Gloss Collections arriving in stock, I didn't have the opportunity to get to the NEW MINI PEARLIZERS – which may be my favorite recent release of all!
Moonstone, Firefly and Ember Mini Pearlizers are a part of the new Get Glowing Collection, and they are SO stunning in person!! How gorgeous is that bag, too?! Ahhhh I just LOVE it!
Since these gorgeous shades are SO REFLECTIVE, I included two sets of swatches! One under studio lights (white bg) and one with natural window light (brown bg) – the amount of variance is INSANE, y'all! 🙌 (Dat Moonstone, tho!)
✨ MOONSTONE – This highly iridescent and opalescent sheer lavender was the first shade of the trio to catch my eye. This is the DREAM HIGHLIGHTER we have all been waiting for. I can't wait to wear it as eyeshadow, too!
✨ FIREFLY – How stunning is this perfect medium pink with golden pearl?! Wear this one as a blush, lip color, eyeshadow – whatever you can dream of!!
✨ EMBER – Okay, I just found my new favorite summer bronzer, hands down! This rich copper bronze is simply luminescent!! I can't wait to wear this one for all over bronzing, contour, eyeshadow, even on the lips!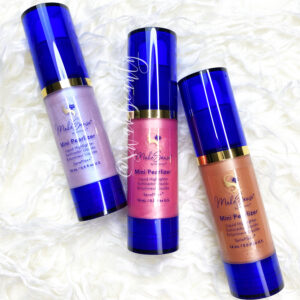 I'm having a REALLY HARD TIME choosing a favorite, ladies!! Which one(s) are you eyeballing?!