GRWM/MOTD – Living Coral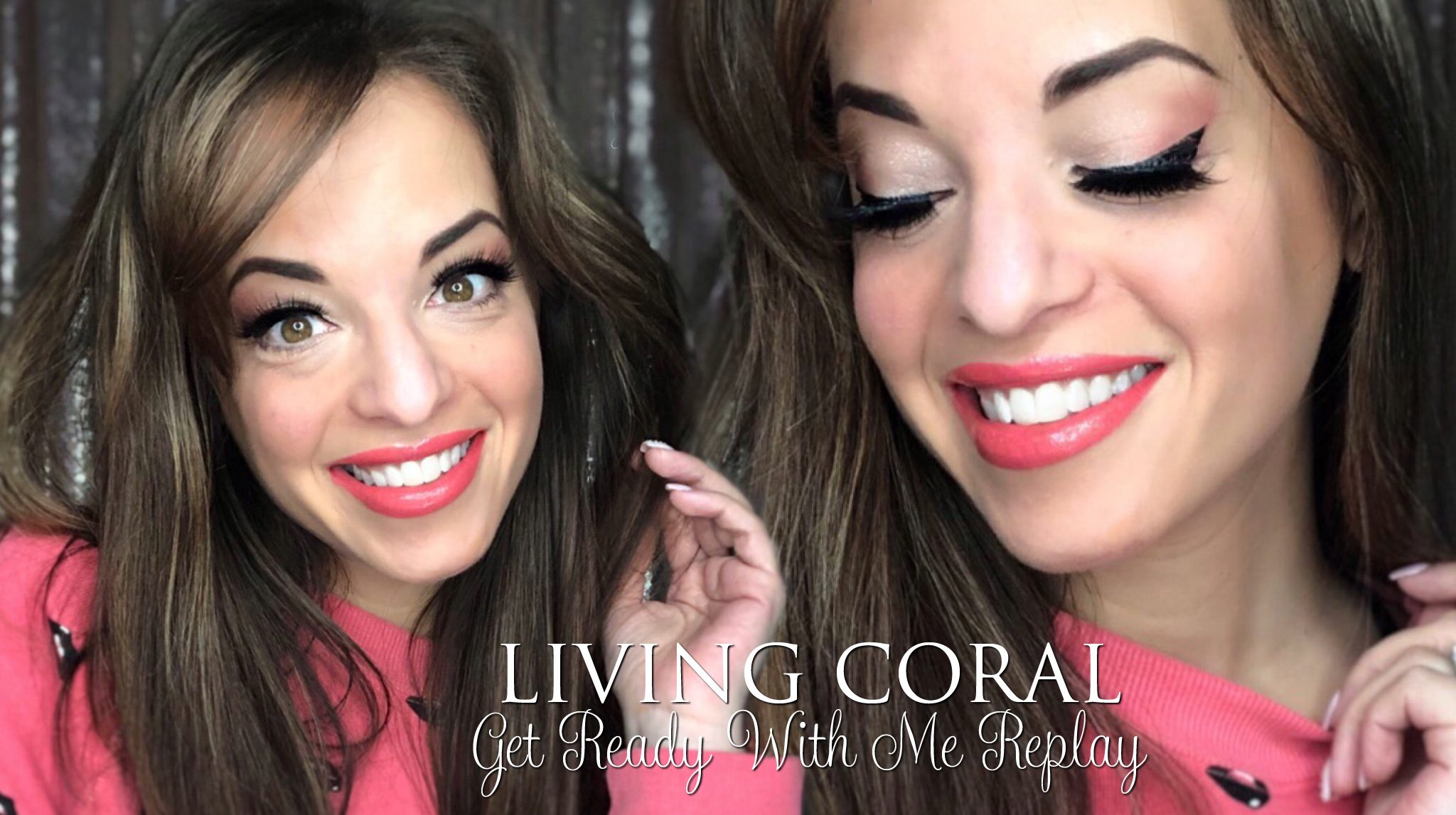 It's been FOREVER since I've gotten on to do a live GRWM, so I was SO thrilled to be able to do so today. Since it's the first video of 2019, I wanted to showcase this years Pantone Color of the Year – Living Coral.
An animating and life-affirming coral hue with a golden undertone that energizes and enlivens with a softer edge … In reaction to the onslaught of digital technology and social media increasingly embedding into daily life, we are seeking authentic and immersive experiences that enable connection and intimacy. Sociable and spirited, the engaging nature of PANTONE 16-1546 Living Coral welcomes and encourages lighthearted activity. Symbolizing our innate need for optimism and joyful pursuits, PANTONE 16-1546 Living Coral embodies our desire for playful expression.


Pantone.com
… Pretty much the perfect color for 2019, amirite?!
I'll list all the products I used in this look below, but if you're curious about my techniques – check out the Replay video!
Watch and learn how to apply this entire look with ALL SeneGence Products! I share SO many tricks in this video, including my favorite ShadowSense application technique (my "brush" choice might surprise you!), my go-to cat eye application, and a gorgeous coral LipSense mix!
Here's everything you need for this look!
💋 Silk Pore & Wrinkle Minimizer
💋 Medium CCTM, Medium Concealer & Dewy MakeSense Foundation, Mixed
💋 Moca Java ShadowSense as contour
💋 Bronze BlushSense
💋 Medium Concealer on Blemishes
💋 Candlelight ShadowSense as eye base & concealer
💋 Pink Posey & Sandstone Pearl Glitter ShadowSense on eyelids
💋 Rustic Brown ShadowSense on brows
💋 Black EyeSense as eyeliner
💋 Black LashSense VolumeIntense Mascara
💋 Coral-Lina & Summer Sunset LipSense, mixed 1:1
💋 Golden Iris Gloss
💋 Kiss Beauty Products Lash Couture Faux Minx Lashes in Gala