MOTD – Violet Bouquet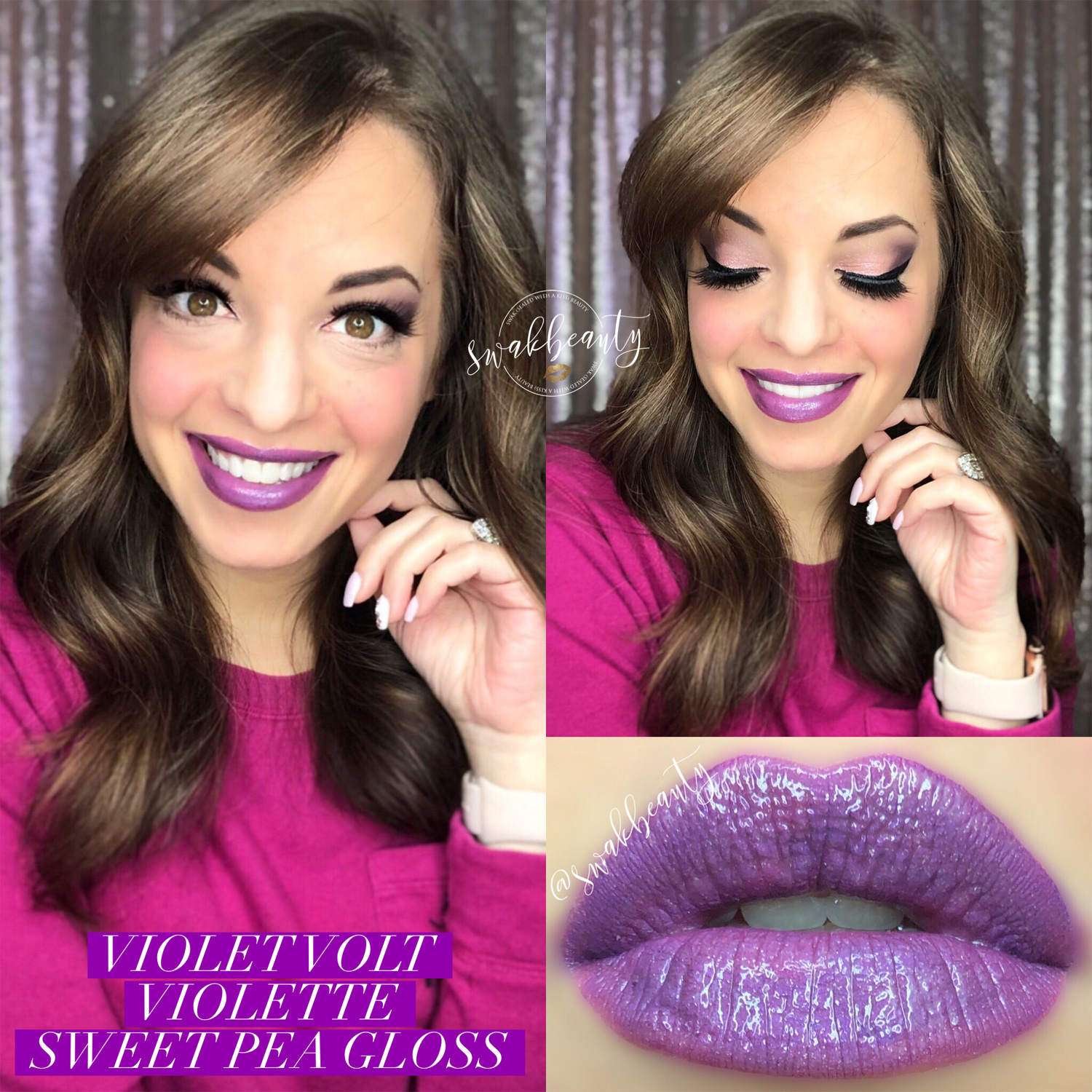 Who else is ridiculously excited for the re-release of Sweet Pea Gloss as part of the Bouquet of Violets Collection?! I know I AM!! Sweet Pea has been one of my favorite go-to glosses since its release last year, but I never can talk about it – because its been sold out and unavailable, and I don't like to tease (too much!) . But now that it's back – you can expect to see me wearing it – a lot!
Todays looks shows just how wearable a purple lip can be! The mix of Violet Volt with Violette creates a gorgeous shade of Violet, and Sweet Pea Gloss gives it the perfect touch of gold shimmer. I'm just in love!
And can we just TALK about how perfect this eye look is?! Deep Plum and Rustic Brown mix so beautifully together on this outer corner, and I absolutely adore how Shell Glitter completes the look with a touch of pink.
Here's everything you need for this look!
💋 Silk Pore & Wrinkle Minimizer
💋 Medium CCTM, Medium Concealer & Dewy MakeSense Foundation, Mixed
💋 Moca Java ShadowSense as contour
💋 Bronze & Pink Berry BlushSense
💋 Medium Concealer on Blemishes
💋 Candlelight ShadowSense as eye base & concealer
💋 Deep Plum & Rustic Brown ShadowSense, mixed, on outer lids
💋 Shell Glitter ShadowSense on main lid
💋 Sandstone Pearl Glitter ShadowSense as highlight
💋 Rustic Brown ShadowSense on brows
💋 Black EyeSense as eyeliner
💋 Black LashSense VolumeIntense Mascara
💋 Violet Volt & Violette LipSense, mixed 1:1
💋 Sweet Pea Gloss
💋 Kiss Beauty Products Lash Couture Faux Minx Lashes in Gala