NEW Bouquet of Violets Collection!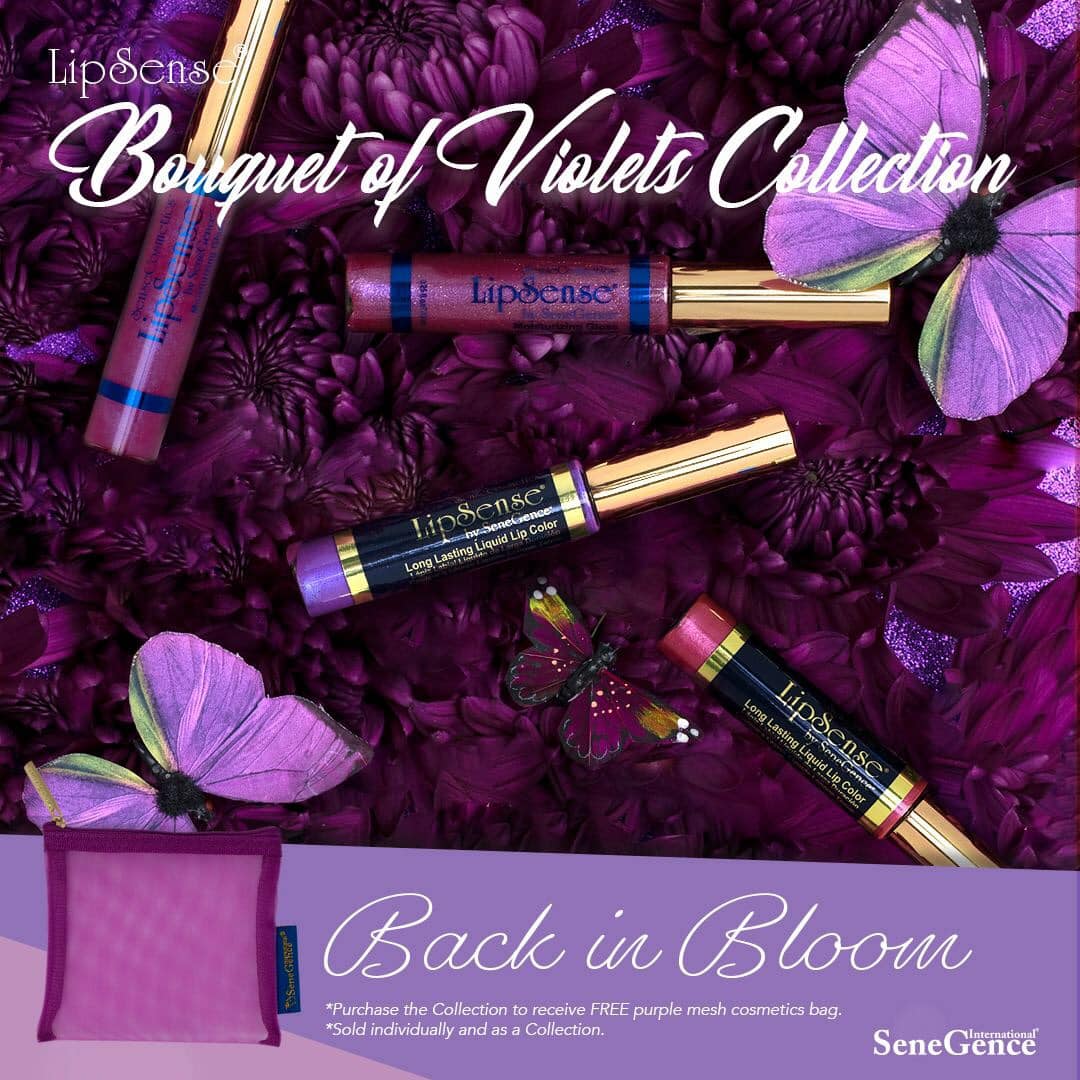 There are SO many amazing things happening on this first day of the NEW YEAR!
First up, SWEET PEA GLOSS is back, you guys – but only for a limited time! 🌸
The Bouquets Of Violets Collection was debuted this morning – and it's a stunner! Featuring 2 favorite colors, 1 favorite gloss, and the returning SWEET PEA GLOSS (which was a CRAZY HUGE SELLER this last Summer and people have been begging me for ever since!)
Add a pop of PURPLE 💜 with two waterproof, smudge-proof, budge-proof LipSense shades and two moisturizing Glosses – all inspired by Violet flowers 🌸
💜 Violet Volt LipSense – a vibrant, blue-based purple
🌸 Violette LipSense – a light, Magenta-mauve shade with a frost finish
💜 Orchid Gloss – an iridescent shimmer with a pink-purple tint
🌸 Sweet Pea Gloss (returning limited edition) – a light berry-mauve with gold shimmer and glitter.
The collection comes with a gorgeous Violet Mesh Bag for FREE! 🌸💕✨
I'm SO glad Sweet Pea is BACK! It's one of my favorite go-to Glosses both layered and solo, and I'm SO happy to be able to offer it to my amazing customers again – I know a LOT of you are going to be VERY happy about this one!
Colors are available as a gift set or individually!