All Holiday Mini Lip Combo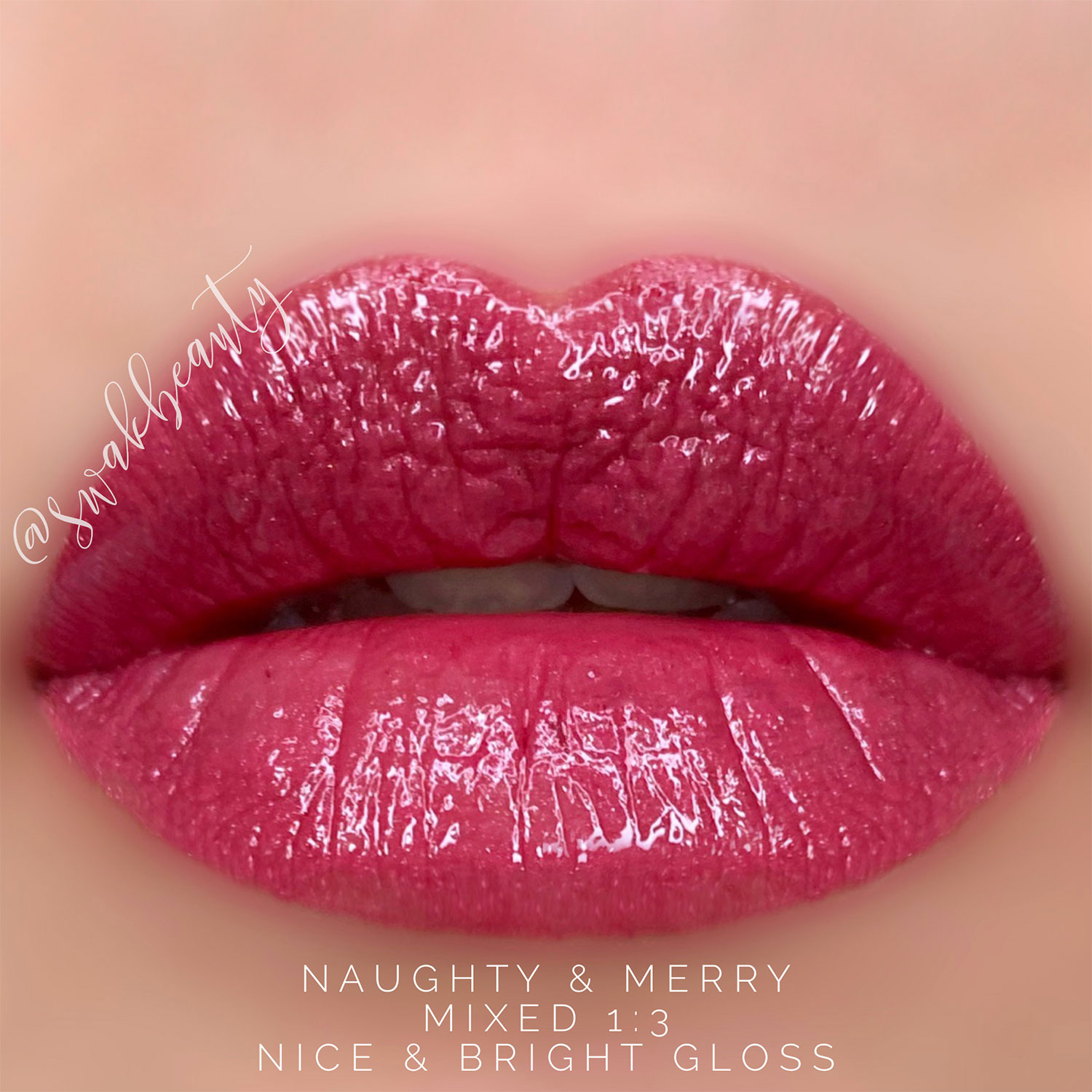 Oh my gosh, just L👀K at this combo I just created using all the lippies from both new Merry & Bright and Naughty & Nice Holiday Mini Sets! 😍 This deep pink is SO STUNNING!
I used a premix of 1 part Naughty to 3 parts Merry, and topped with a mix of Nice and Bright Glosses. Holy wow I am just so in LOVE with this look!