MOTD – Purple Plum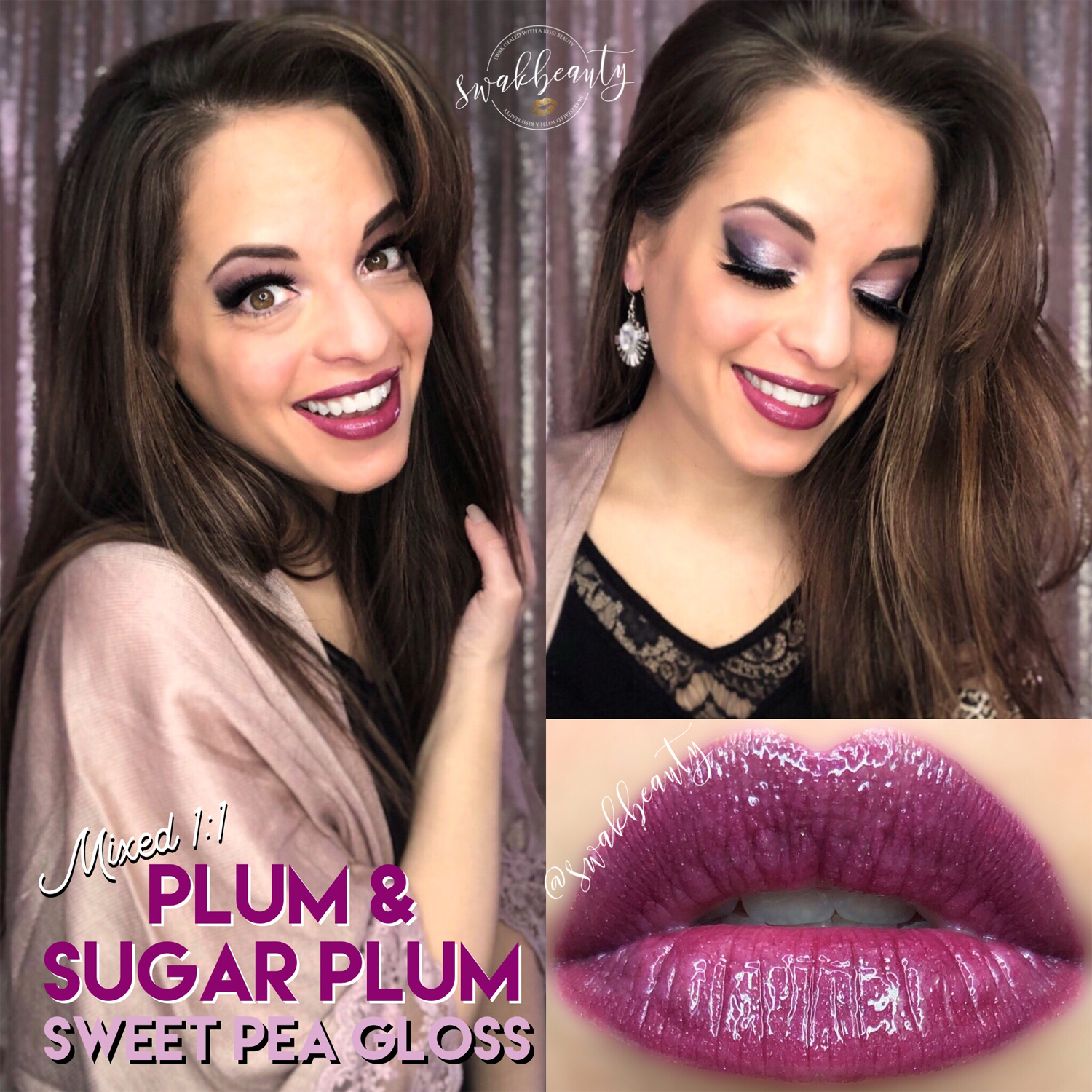 I'm feeling those purple vibes this week (I guess it's in preparation for going LAVENDER with my hair soon! EEE!) – and today's look is 100% reflecting that. Just give me ALL the purple, okay?!
How gorgeous is this deep purple lip?! I mixed Plum with Sugar Plum (double the Plum fun, if you will…), and I couldn't be in more love with the results. I topped with Sweet Pea Gloss and I absolutely love how it's golden shimmer contributes so beautifully to the finished look.
I've been wanting to break out Deep Plum ShadowSense, especially after seeing a few of my VIPs wear it recently as eyeliner – SO gorgeous, I had to try it!! I created a cut crease smokey eye with Deep Plum, Onyx and Pink Opal Shimmer (these colors were made to work together!), and I used Pink Posey as a transition color that also helped to make the lip and eye colors more cohesive. Finally, I lined with Starry Sky EyeSense for an added touch of sparkle!
Here's everything you need for this look!
💋 Silk Pore & Wrinkle Minimizer
💋 Medium CCTM, Dewy MakeSense & Pearlizer, Mixed
💋 Moca Java ShadowSense as contour
💋 Bronze BlushSense
💋 Medium Concealer on Blemishes
💋 EyeLuminator and White/Medium Concealers, Mixed under eyes
💋 Onyx, Deep Plum, Pink Opal Shimmer & Pink Posey ShadowSense on eyes
💋 Deep Plum ShadowSense on waterline
💋 Rustic Brown ShadowSense on brows
💋 Starry Sky EyeSense as eyeliner
💋 UnderSense 3-in-1 Lash Primer
💋 Black LashSense VolumeIntense Mascara
💋 Plum & Sugar Plum LipSense, Mixed 1:1
💋 Sweet Pea Gloss
💋 Kiss Couture Faux Mink Lashes in Gala