MOTD – Strawberry Pink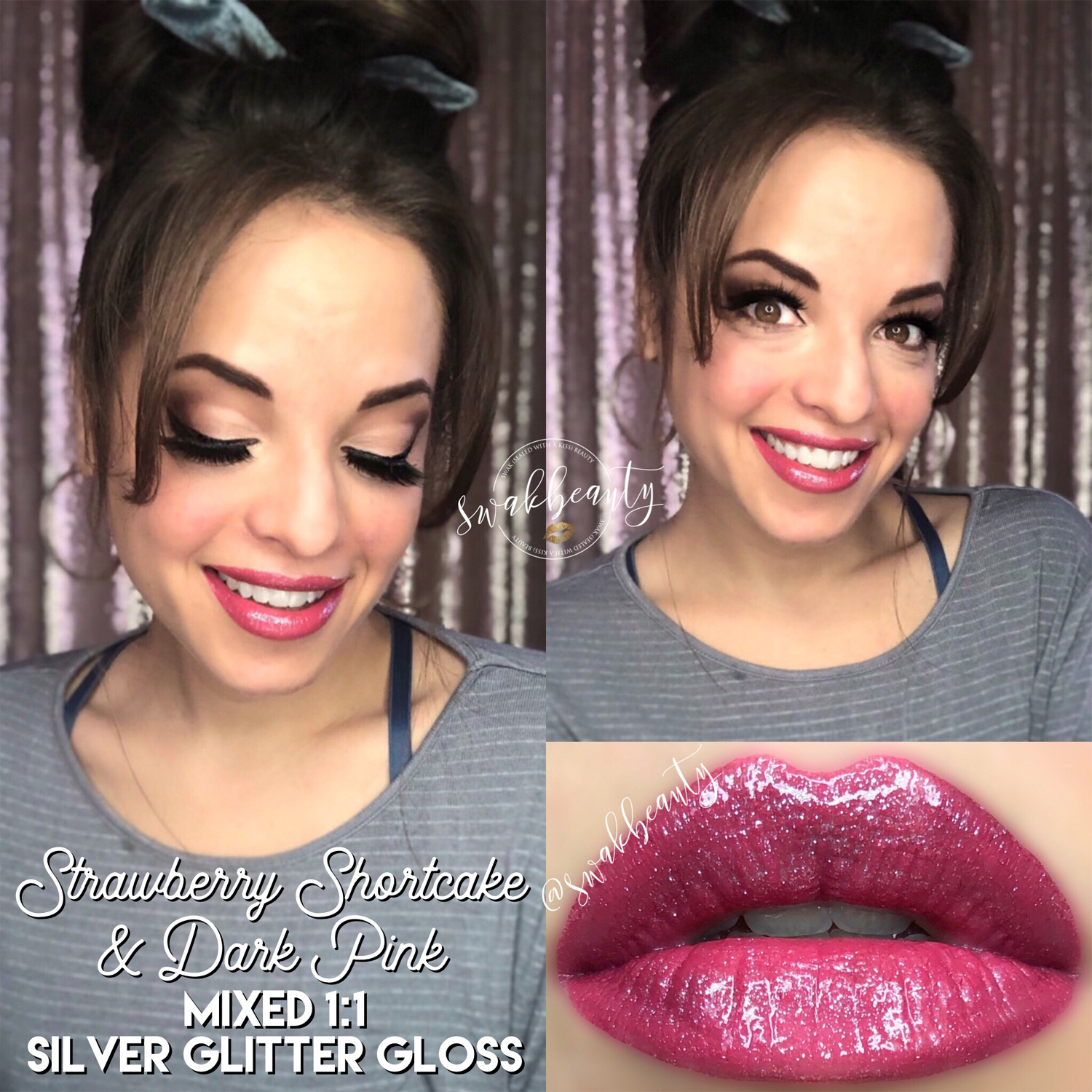 After posting a Transformation Tuesday on my Facebook Page earlier in the week, I've had a TON of requests to re-do my very first lip combo (well, the first one that I photographed up close!). It's amazing to see how far my pictures have come, now this lip can be properly appreciated – because it is GORGEOUS.
I LOVE how Strawberry Shortcake and Dark Pink work together! They are both matte shades, and blend beautifully to create this gorgeous and totally wearable shade of red/pink. I LOVE this combo with either Matte or Glossy Gloss for a simple and classic look, but to match my original combo (and because it's fabulous) I topped today with Silver Glitter Gloss. I think Silver Glitter is one of my most under-appreciated glosses, I tend to grab for Diamond Kiss when I'm feeling silver vibes, but Silver Glitter is really uniquely beautifully all on its own, and I need to break it out more often!
I'm so in love with today's cut crease eye look as well! Garnet, Candlelight and Moca Java are three of my most popular and highly recommended ShadowSense colors. They are extremely versatile (hello, brows and concealer, just to name a few more uses!) and they make a KILLER shadow trio! Sandstone Pearl Shimmer adds the perfect highlight and touch of sparkle to make this look really special.
Here's everything you need for this look!
💋 Silk Pore & Wrinkle Minimizer
💋 Medium CCTM & Dewy MakeSense, Mixed
💋 Moca Java ShadowSense as contour
💋 Bronze & Cherry BlushSense
💋 Medium Concealer on Blemishes
💋 EyeLuminator and White/Medium Concealers, Mixed under eyes
💋 Garnet, Candlelight, Moca Java & Sandstone Pearl Shimmer ShadowSense on eyes
💋 Garnet ShadowSense on waterline
💋 Rustic Brown ShadowSense on brows
💋 Black EyeSense as eyeliner
💋 UnderSense 3-in-1 Lash Primer
💋 Black LashSense VolumeIntense Mascara
💋 Strawberry Shortcake & Dark Pink LipSense, Mixed 1:1
💋 Silver Glitter Gloss
💋 Kiss Couture Faux Mink Lashes in Gala