MOTD – Cocoa Doll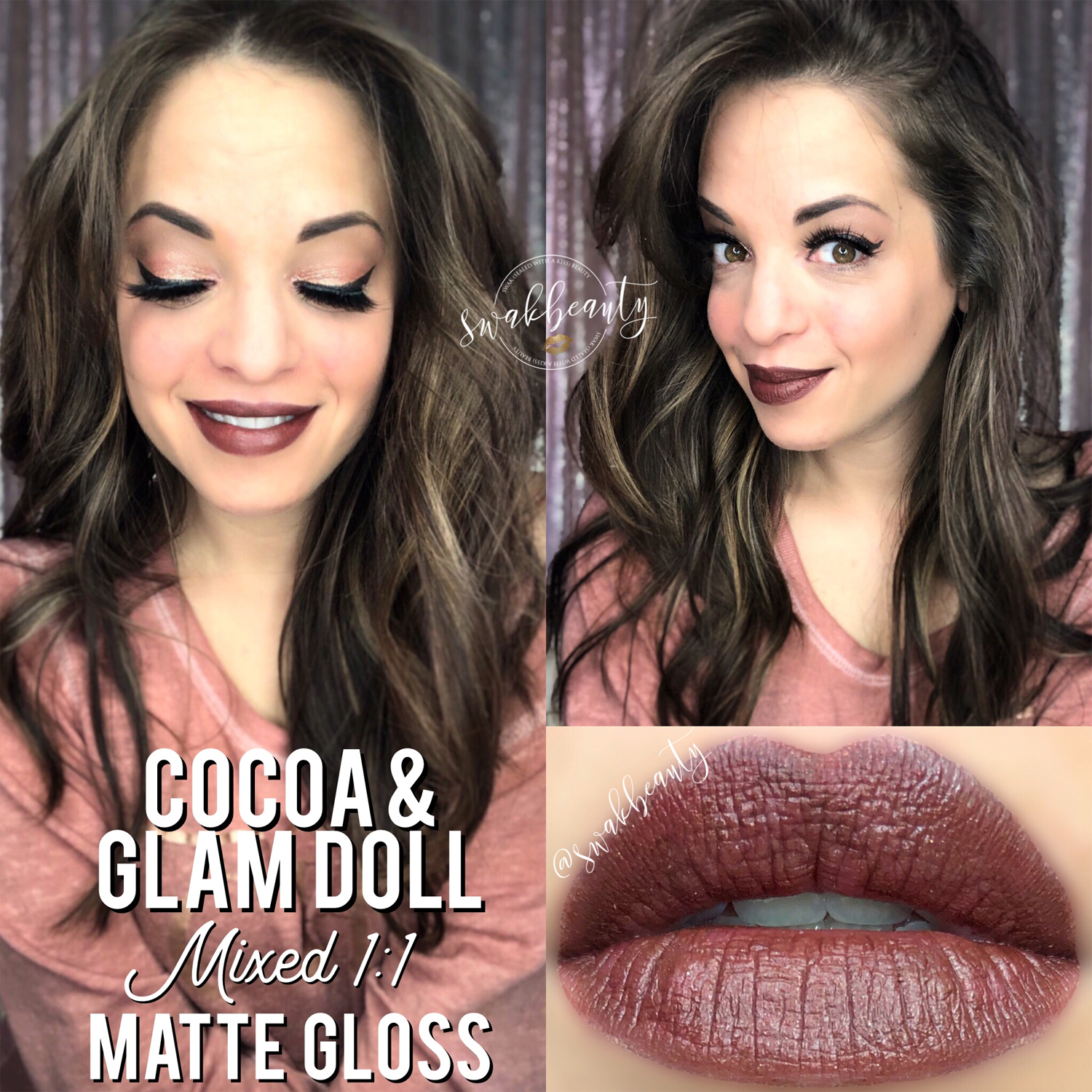 This matte brown lip is giving me LIFE today!! Cocoa and Glam Doll LipSense mix together to create this perfect warm brown with a hint of shimmer, while Matte Gloss finishes the look with a trendy flair. (I'm seeing bold matte lips everywhere lately!)
To contrast the matte lip, I paired this look with a super sparkly eye (I gotta have some sparkle somewhere!). Rose Gold Glitter, Shell Glitter and Copper Rose Shimmer ShadowSense work together so seamlessly for a blinged out lid, while Moca Java as a transition helps keep things balanced. Matte transition colors will add dimension and prevent messiness in your glittery looks – a great tip to keep in mind!
A touch of liquid gold… er, I mean, Pearlizer, on the cheeks as a highlight adds an extra kiss of glow that I absolutely ADORE!
Here's everything you need for this look!
💋 Silk Pore & Wrinkle Minimizer
💋 Medium CCTM & Dewy MakeSense, Mixed
💋 Pearlizer as highlighter
💋 Moca Java ShadowSense as contour
💋 Bronze & Terra Cotta BlushSense
💋 Medium Concealer on Blemishes
💋 EyeLuminator and White/Medium Concealers, Mixed under eyes
💋 Candlelight ShadowSense as eyeshadow base
💋 Rose Gold Glitter, Copper Rose Shimmer, Shell Gitter & Moca Java ShadowSense on eyes
💋 Garnet ShadowSense on waterline
💋 Rustic Brown ShadowSense on brows
💋 Starry Sky EyeSense as eyeliner
💋 UnderSense 3-in-1 Lash Primer
💋 Black LashSense VolumeIntense Mascara
💋 Cocoa & Glam Doll LipSense, Mixed 1:1
💋 Matte Gloss
💋 Kiss Couture Faux Mink Lashes in Gala