MOTD – Pink Wednesday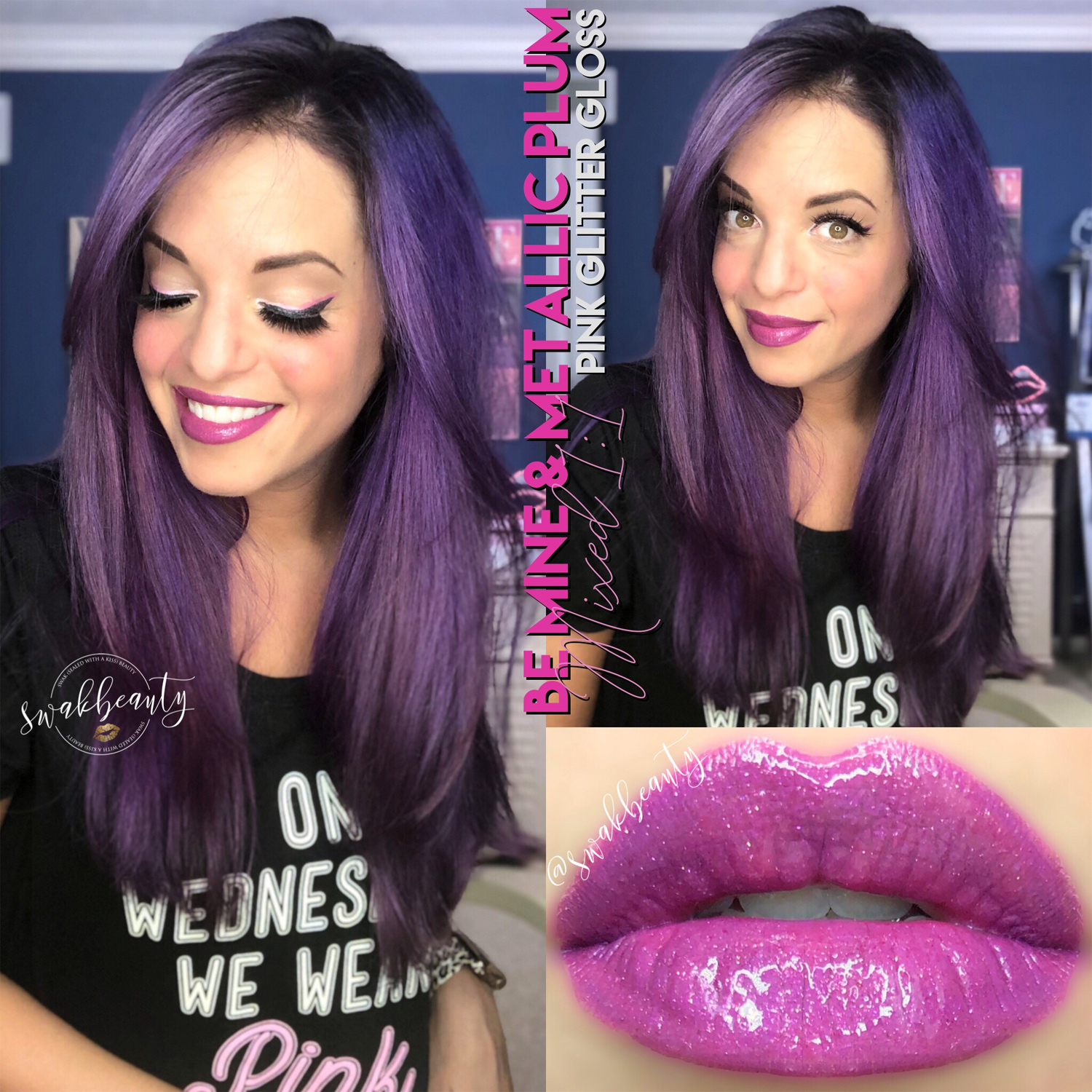 Okay, so you'll have to forgive me… I know it's not Wednesday anymore. But I shot this look last night, and sometimes that's how things go. 😂 So can we pretend it's still Wednesday, just for the sake of the Mean Girls reference? Yes – this look was born entirely from the shirt.
This is probably my favorite eye look in recent history. I'm LOVING this super fun ombré double liner look! I used Pink Berry BlushSense on the outer part of the wing, blending carefully into Whisper Pink ShadowSense on the inner corner. I then used Starry Sky liquid EyeSense to create a crisp black wing, leaving the pink poking out on top for a really unique and playful finish.
On my lips, I'm wearing an equal mix of Be Mine (still one of my all time favorite pinks!) and Metallic Plum LipSense. I LOVE how Metallic Plum shifts this color in the most unique way! I topped with Pink Glitter Gloss which adds gorgeous flecks of pink glitter throughout. I'm in LOVE!
Here's everything I used for this look!
💋 Silk Pore & Wrinkle Minimizer
💋 Medium CCTM & Tan MakeSense, mixed
💋 Moca Java ShadowSense as contour
💋 Bronze & Pink Berry BlushSense
💋 White/Medium Concealers on Blemishes
💋 White/Medium Concealers under eyes
💋 Candlelight as eyeshadow base & under eyes
💋 Glacier Glitter, Moca Java & Pink Opal Shimmer ShadowSense on eyelids
💋 Pink Berry BlushSense & Whisper Pink ShadowSense as upper eyeliner
💋 Starry Sky EyeSense as eyeliner
💋 Rustic Brown ShadowSense on brows
💋 Black LashSense VolumeIntense Mascara
💋 Be Mine & Metallic Plum LipSense, mixed 1:1
💋 Pink Glitter Gloss Gloss
💋 Kiss Couture Faux Mink Lashes in Gala
PS – As a side note, I'm still in the middle of updating the layout of my Beauty Room. I'm not entirely happy with the current background of my MOTD images now, and I might be moving some stuff around, or breaking the curtain back out. Let me know if you have any helpful suggestions, I'm getting lost in my own thoughts!